Update on my Pokedoll Auction!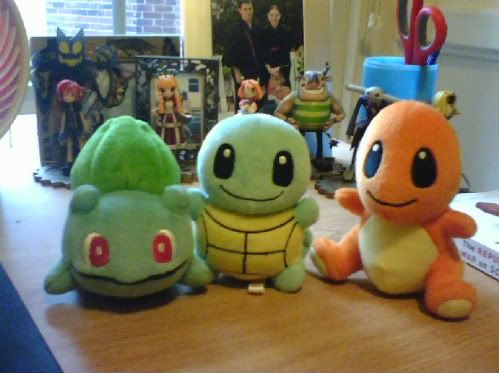 I have lowered the opening bid on Bulbasaur to $15. He currently has no bids on him!

Charmander is currently at $15 (high bidder:
zachary_sparkle)
Squirtle is currently at $16 (high bidder:
bitterwhite)

Please place all bids here!

Auction ends this Thursday, 10/9/08, at 9pm USA EST.