EDIT: All paid for packages have been sent! Thank you all for your fast payment!


~*~


I am heading to the Pokemon Center tomorrow morning and thought I would offer a few pickup slots!

Please feel free to request any goods at the Center -- I will do my best to try and meet as many requests as possible. However, I ask that you refrain from requesting items that are easily available at Sunyshore or other sites as the point of these "free for all" style slots is to help people get items that are harder to secure pickups for :)

Please only request specific items so I can confirm the shelf price beforehand (searching Amazon's Pokemon Store is a good starting point) and no vague requests like "anything with X Pokemon on it." The Center is way too crowded for me to search through the entire stock for something non-specific, I'm sorry :( My general pickups information page can be found here. Just comment below with your requests and I will get you a price quote + shipping estimate. I cannot give you a final total until I have your pickups in hand, but I will do my best to give you a rough estimate on shipping beforehand.

IMPORTANT THINGS:
- Be prepared to pay when you receive a total TOMORROW! Do not request a spot unless you can pay right away.
- You are responsible for the remaining items in your order even if some items are out of stock.
- Do not change your order after committing to a slot (but adding additional items is fine!)


ALSO! Please check Poketopia before requesting certain items as I have updated with various pickup goods :) PitaPoke playsets, Petit plush, Klefki keychains, Eeveelution planners can all be found there:





Sales Information:
★ Sales permission granted back in 2008
★ My feedback is located here

Sales Conditions:
★ I ship from Japan and accept Paypal only.
★ You must express clear commitment to secure a slot. Any inquiries, quote requests, etc. are encouraged but will not guarantee a pickup unless I know you are committed to the purchase.
★ Items will be shipped in a regular mailer by default unless a box is requested or required. I usually ship within one week but may take longer depending on my schedule. I will update the bottom of this post when packages have been shipped.
★ I will happily combine sales here with orders from Poketopia Toys and my personal sales. Please place your order as normal and I will work out any potential shipping discounts in the comments here.
★ As a courtesy to the buyer I will try to replace lost/damaged items for shelf price if a replacement is available -- however I recommend EMS (insured & tracked shipping) for any large orders. EMS starts at $15.


After doing quite a few pickups I have had to adjust my prices a bit since I previously forgot to consider how much sales tax and Paypal fees take out of the total. Thank you for understanding!




Lifesize Hoenn Starters: $70 each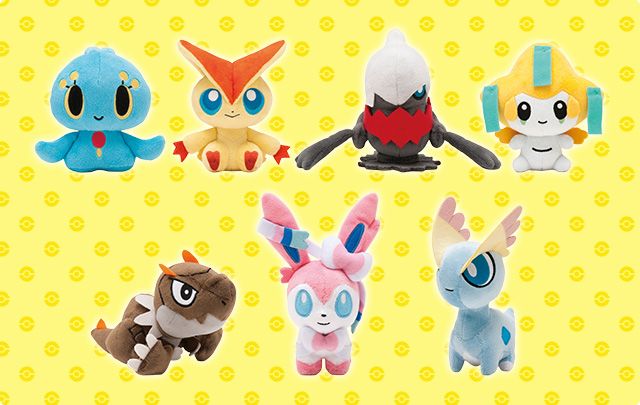 Large Pokedolls (Xerneas/Yveltal and Final Evo Starters): $32 each
Regular Pokedolls: $18 each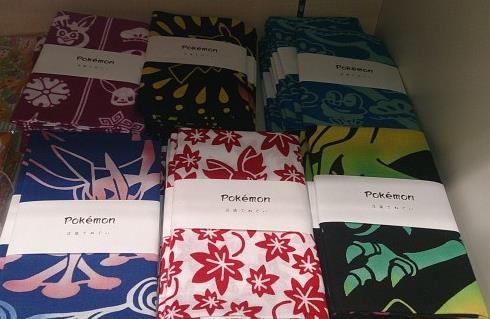 Japanese Design Cloths: $25 each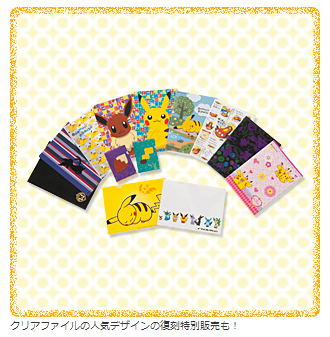 Clearfiles: $12 each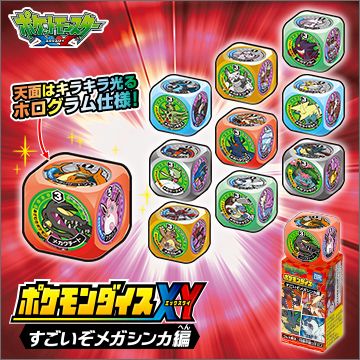 Dice: $6 each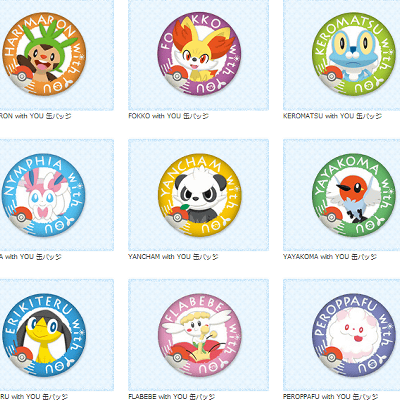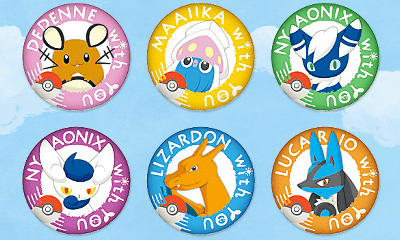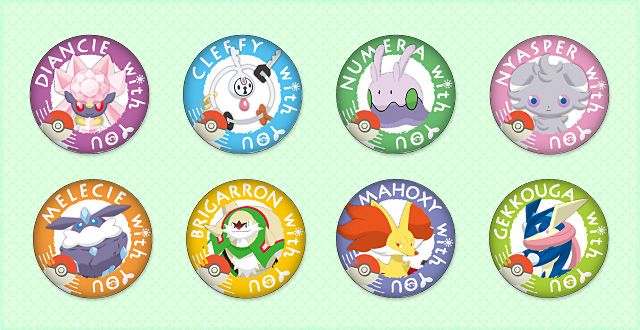 With You Badges: $6 each



Mega Pokemon Clearfile: $12
Mega Pokemon Notebook: $10
Mega Pokemon Pencil Board: $10
Blind Packaged Magnet & Candy Tin: $12
Mega Evolution Keychain: $14
Mega Evolution Towel: $10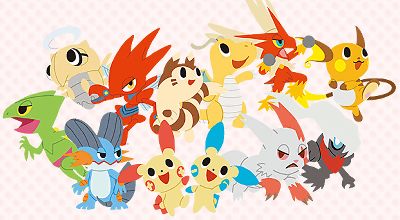 Pokemon Time Straps: $13
Pokemon Time Pens: $13.50
Pokemon Time Plush: $28
Pokemon Time Blind Packaged Tins: $10
Pokemon Time Clearfiles: $12
Pokemon Time Decals: $8.50
Pokemon Time Notebook & Plastic Pocket: $15
Pokemon Time Handtowels: $11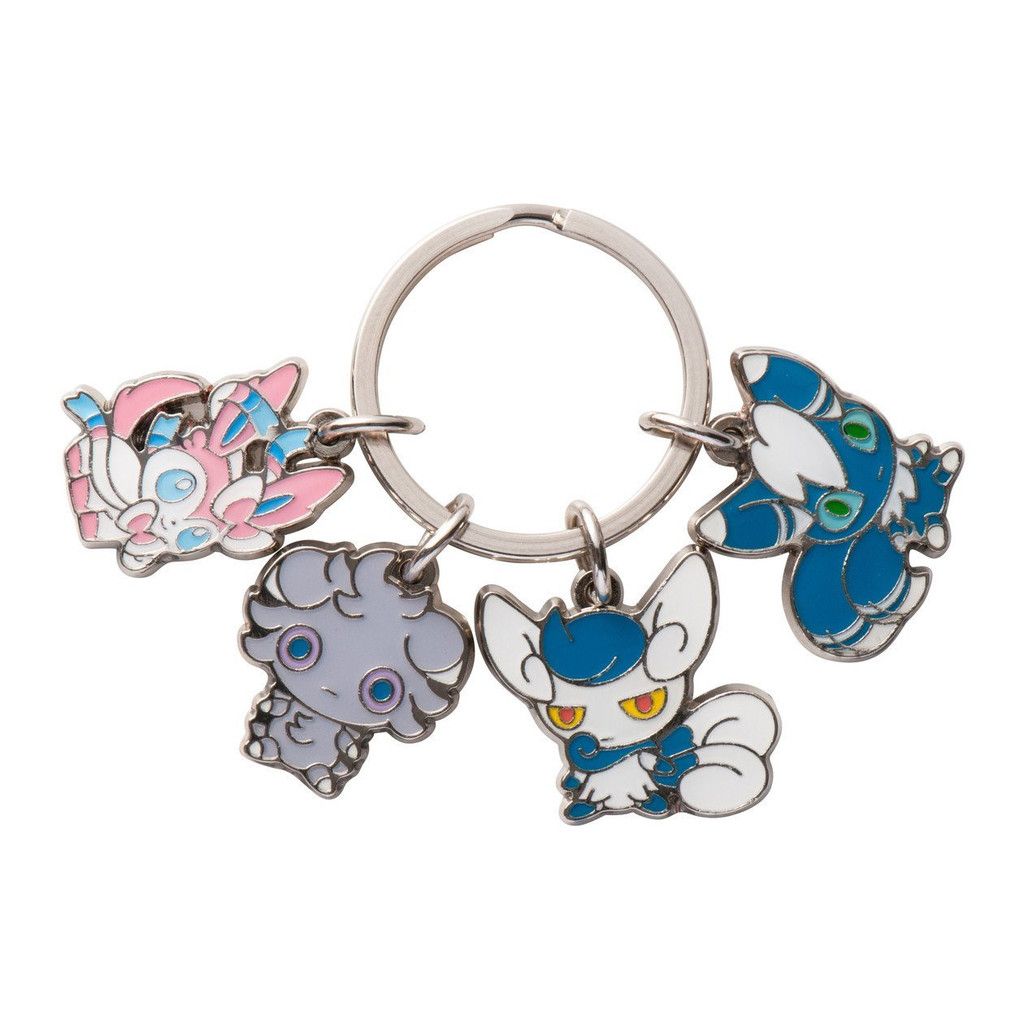 Pokedoll Metal Charm Keychains: $14

Other Pricing Examples:

TOMY MC Figures: $8
Super Size TOMY Figures: $10-15 depending on Pokemon
Single PitaPoke: $14
Double PitaPoke Playsets: $27


The above items are just examples of available items! Please feel free to request other things :)


9/20 Pokemon Center Pickup Slots *ALL PICKED UP!*
1.
rykerr1 (Treecko 1:1 Plush, Sceptile Pokemon Time Strap, Clearfile, Hoenn Starters Pokemon Time Notebook, Hand Towel) *PAID*


2.
jaydee93
(Amaura Pokedoll, Espurr Pokedoll, Meowstic Pokedoll Male & Female, Canvas Stunfisk, Gengar Petit, Arcanine Petit, Farfetch'd Petit, Ampharos Petit, Lapras Petit, Mew Petit) *PAID*
3.
coiffwaff
(Kalos Ice Cream Tin) *PAID*
4.
otterette
(Serperior TOMY MC+ Figure) *PAID*
5.
xxlatiosxx
(Fennekin Japanese Design Cloth, Fennekin PitaPoke, Fennekin Disc, TOMY Meowstic Plush) *PAID*
7.
themessyness
(Espurr Wanted Mug, Sylveon/Espurr Line Keychain) *PAID*
6.
fueki
(Blind Packaged Pokeball Stamps x5) *PAID*
8.
stalkingsuicune
(Fennekin Japanese Design Cloth, Fennekin Disc, Fennekin Embroidered Sticker) *PAID*
9.
suzanneespeon
(Mudkip 1:1 Plush) *PAID*
10.
kitbug
(Arcanine Petit Plush, Pancham Pokedoll, Japanese Promotion Tenugui) *PAID*
11.
splash
(Bulbasaur Pitapoke) *PAID*
12.
evilashi (Greninja Japanese cloth, Fennekin Japanese cloth, Swampert Pokemon Time strap, Zangoose Pokemon Time strap, Japanese Promotion Socks (size 25-27)) *PAID*


On a final note!! I am considering opening Omega Ruby and Alpha Sapphire pre-order slots for those people interested in the Pokemon Center pre-order bonuses. I will work out the details tomorrow and post to the community if I do open slots :)