Hello all! All previous packages have been mailed out! (Except Ebay lots, which will go out on Friday)

I have a couple other sales items, and some things that I'd like to buy~! :) Includes, plush, pokedolls, bags, Pokemon time stuff and more!


Sales Info

* Permission Granted in 2009 by Linealba
* Feeback here
* SLOW SHIPPER HERE. I sometimes can take up to 2 weeks to mail items out.
* I ship from the US.
* Offers will end on Wednesday, October 8th, at 5:00PM EDT.

I still have one lot let on Ebay, but if you are interested in any individual items (so long as the lot has no bids) let me know.




Straight Sales




Lowered prices from last time.

Tufty Pichu with Leaf - $45
Meowstic Plush (Pokemon Center Standard Size, original release) - $15 each
Flareon Pokeon Center Plush (standing) - $15
Flareon Sitting plush (in the back) - $12
Wobbuffet Jacks Plush (talking) - $13




Bubble Rhapsody custom Meowstic plush - $100 shipped anywhere for the set. Extremely cute, around Pokedoll sized, well-made, and soft fur! I really love these plush, and honestly think they're cuter than most of the official Meowstics, I'm just not displaying them at the moment and I think that they would be more appreciated in someone else's collection. :)




Charmander Pokedoll NWT (not my image) - $18


Squirtle Pokedoll NWT (not my image) - $18


Ghost/Psychic Type Items

Memo Pad - $10
Rubber Keychains - $8 each
Glasses/mobile phone bag - $10
Mini Cloth - $10





Pictures of the different memo papers.




Type Focus Bag - $25




Espurr Wanted! Bag NWT (Large Two-Way Tote. Not my image) - $45




Taking offers on Pokemon Time Cloth/Lunch Mat - Starting at $30




Espeon/Umbreon Promo Mini Bag (2009, MWT) - Offers starting at $45.



And wanted!

Want To Buy


Pokemon Dharma Torchich Plush
Shiny Rosalia Kid


Weezing/Koffing Charm Set





Any of the following Pokemon Center Plates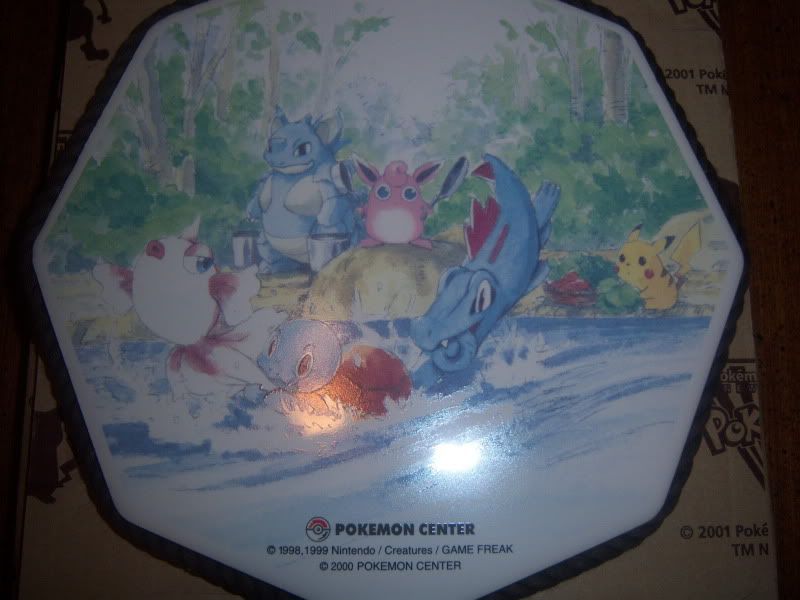 Espeon/Umbreon Promo Shot Glasses




Vulpix Trading Items