Hi guys! My package from Japan arrived last week, but I didn't have time to post about it until now. I'm also selling of all my double figures and other merch that I don't need in my collection. But first my latest additions:



What will it be??



That is a lot of figures.



All lined up. It took me HOURS to clean them (lots of them were dirty) and line them up.



The ones that I am keeping. I thought that I needed like 20 figures from this lot, but I found 40+ figures that I wanted to keep xD



Got thes in the mail yesterday. I love them!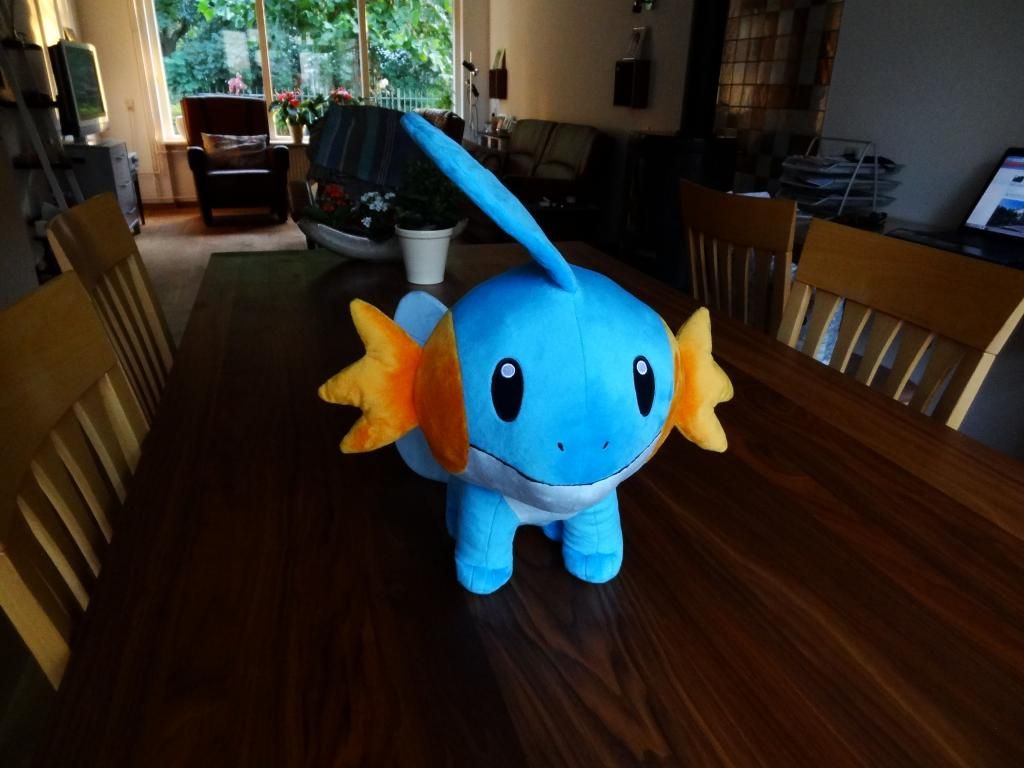 And last, but not least: A 1:1 Mudkip! He is so adorable and soft. I love it <3

Sales

Rules:


·

I received sales permission from entirelycliched in 2013.


·

Here is my feedback: http://feedback.pkmncollectors.net/feedback/view/suzanneespeon/


·

I ship from the Netherlands and will ship internationally. I accept PayPal only. Please include your username and what you bought in the note. And don't forget your address.


·

I am not responsible for items lost in the mail.


·

I will let you know when I shipped your figure(s).


·

PLEASE let me know if you are committed in buying or if you're just asking for a quote. If you don't say you are committed or ask if I want to hold any items for you, the items will stay available for others.


·

I will hold items for 48 hours when asked. I can also hold them longer but then you have to be sure are committed in buying, otherwise I will have to leave negative feedback.


·

Prices are in USD and do not include shipping or PayPal fees.


·

I accept haggling, especially if you buy a lot of items or buy items that are more expansive.


·

Please, ask if you want to see more pictures.


IMPORTANT: Information regarding shipping

Shipping starts at $2.50 for small items. Anything that is smaller than 3.2 centimeters will fit in a bubble mailer. This counts for most Tomy figures. Bigger items have to be shipped in a box. This is a shipping rule in my country because packages smaller than 3.2 centimeters will fit through the letterbox.

Tracking for smaller items that will be shipped in a bubble mailer will be $20.16 regardless weight. (this includes shipping, but not PP fees)

If you'd like to buy a lot or just something big, shipping will start at $11.34 in Europe and $22.68 internationally. This is without tracking. If you want tracking, let me know and I'll let you know what that would cost to your country.

Tomy figures of which I know don't fit through the letterbox: Nidoking, Hitmonlee, Lickytung, Blissey, Ho-oh, Groudon, Dialga, Palkia, Giratina

Another option: I could also combine shipments from more people into one. For example; if 4 people from the US want to buy (a lot of) items, I can combine it and sent it to one person, who will ship the other items to the others (kind of like a middleman, I guess). I think this would be a good way to reduce shipping, since everyone will pay a quarter of it + domestic shipping. The person I will sent the items to most have sales permission though.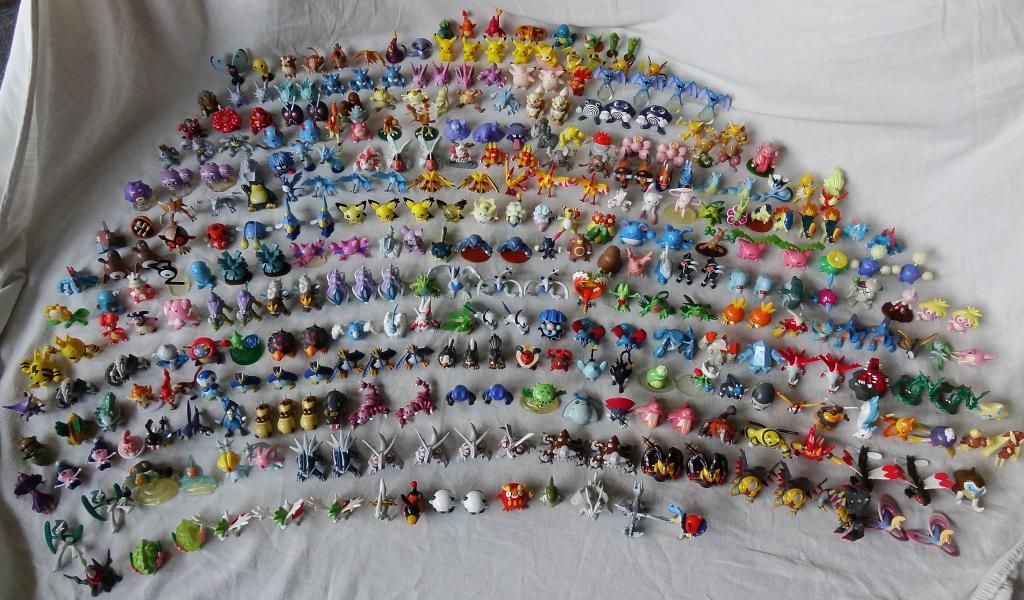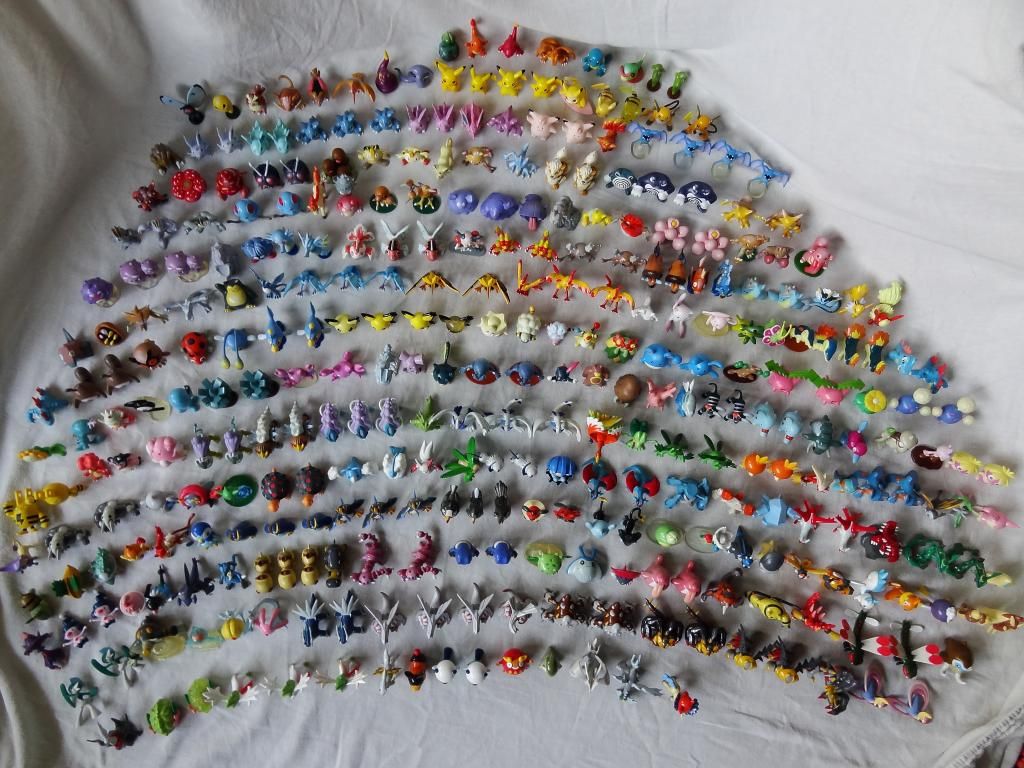 Some notes about the figures:
* Altaria has a broken head feather and I don't have the piece
* Some figures are damaged, but none of them are heavily damaged. It's mostly small damage and dirt.
* I've added a number to the Pikachu's so you can easily tell which one you want.

Click here for the pricelist of the Tomy figures

is was to big to add to the posth
You don't have to look at the pricelist. You can also just leave a comment with the figures you want and I'll give you a total.

Miscellaneous



Deoxys big Tomy figure $4
Tornadus big Tomy figure $4
Genesect big Tomy figure $4



Keychain figures (I think) $3 each
Sold: Growlithe



Lot of small figures. $5 for all of them. (some are broken/damaged)



Random figures. I don't know what they are but they are about as big as Tomy figures.
Darkrai $3
Sleeping Pachirisu $2 (damaged)
Staravia $5 (very nice detailed figure)
Empoleon $3
Rampardos $4 (I think it's the same kind of figure as Staravia)
Chansey $1 (bootie?)



Bandai figures. $2 each or $25 for all 17 figures. They are damaged and shipping for 1 or more figures would start at $11.34 in Europe. SOLD



James Tomy $2
Vulpix candy figures $6 each ALL SOLD



Hasbro Talking Lugia. Pretty good condition and doesn't have a yellow color like a lot of them do. It's still working, but I think it needs new batteries.
$50

SOLD


You can ask for more pictures :)

Thank you for watching :)