Heyyyo! Haven't done one of these in a long time and I am cleaning house again~! ♥
When replying please include your country, and which payment method you would like to use to pay. ^^ (I accept Paypal, Money Orders and [U.S.] Personal Checks~!)


Rare/Out of Print Pokemon Craft and Pattern Book!
Learn how to make Amigurumi Plushies, Bookbag, Hats, Scarves, felt mascots and a dozen more cute projects~!
SOLD $32.00 </b>
rinkatink

Learn to make these Amigurumi Plushies



Knit Scarves, Handpuppets, hats, scaves, plushies~!



I always wanted to make the Chansy bookbag. :_: Its really cuuuuute!



Also learn to make a bunch of felt mascots. Complete with patterns and instructions. It's a great start if you haven't ever tried to make these before.



More of the projects in the book! *_*;; There's a little over 70 different things you can make with this book~



Tons of other cute projects, like this party idea complete with tutorial and patterns.






Pokemon Postcards~!




$1.00 each



$1.00 each (except for the top right corner with the Pikachus, there is a small rip in the top right corner so that one is only .50 cents)



$1.00 each








I finally got a button maker and a starter pack of Pokemon badges! Though they were the wrong size, I was still able to use some of them.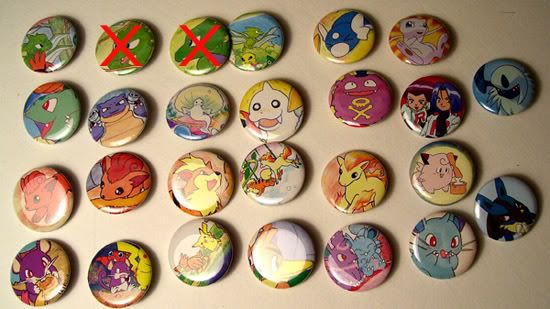 $1.00 each!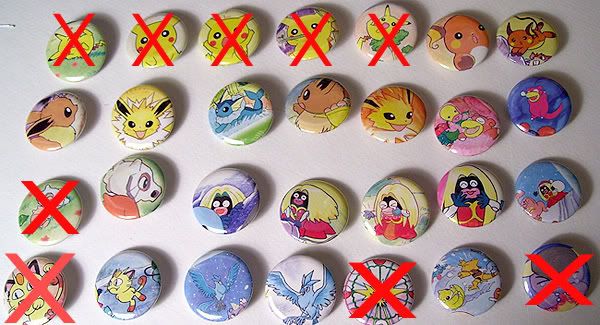 $1.00 each! (Raichu pins temp on hold for
denkimouse)




Also! I am accepting Hoodie Commissions for the Nov/December Batch~!
Thankyou for looking! (o・v・o)v