Hi there

I have a couple of things left for sale: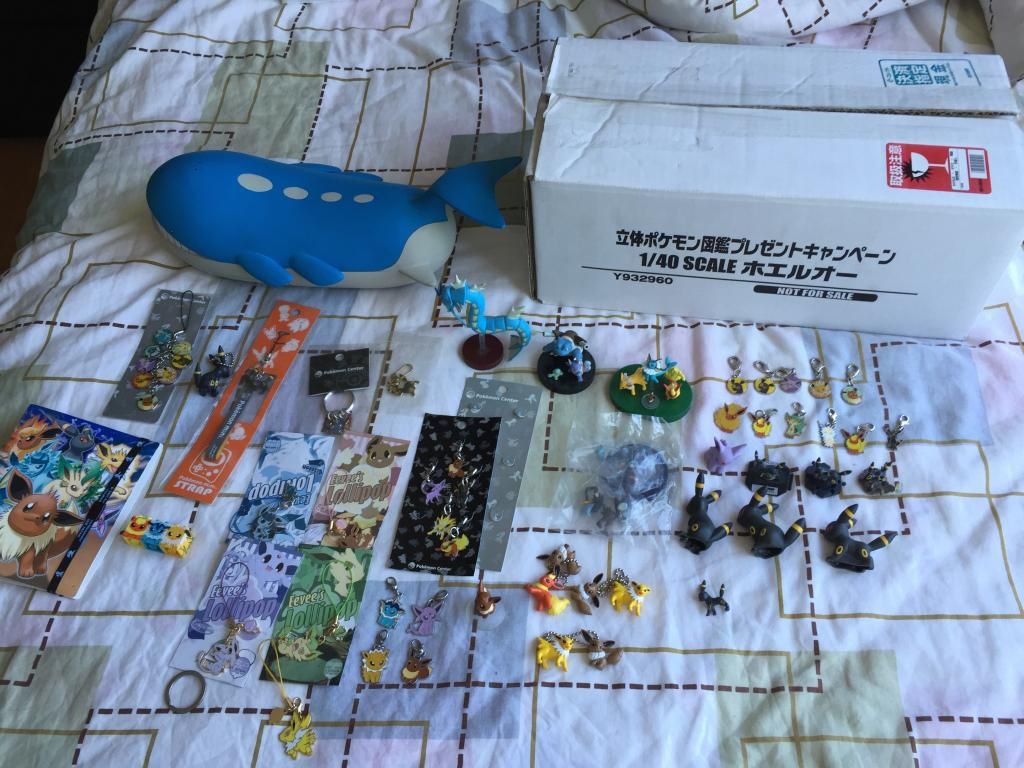 Rules:
1) Sales permission granted on 05/22/11 by dakajojo.
2) Feedbacks: OLD and NEW
3) I ship from Canada from a dog/cat free, smoke free home. Please look at the shipping section below
4) I accept PayPal only
5) I do offer/accept payment plans, feel free to ask
6) I will only hold an item for at most 24 hours.
7) for auctions, all community rules apply
8) Offers will end on Sunday, Oct 19th, 7pm EST.
Shipping estimates:
For Canada: Please inquire with your postal code, for most things that would fit in a bubble mailer, we are looking around $10
For US:
1) if I have sold to you before, then you can chose the non-tracking method which is about $10 in shipping
2) if I have not worked with you before, then we are looking at the tracked method which is about $17
For International:
1) If I have sold to you before, then for non-tracking shipping we are looking at about $12 in shipping
2) international shipping from Canada with shipping to even the common places (EU, Australia etc) can be expensive with tracking. PLease inquire if interested.
Countdown:
HERE
Items: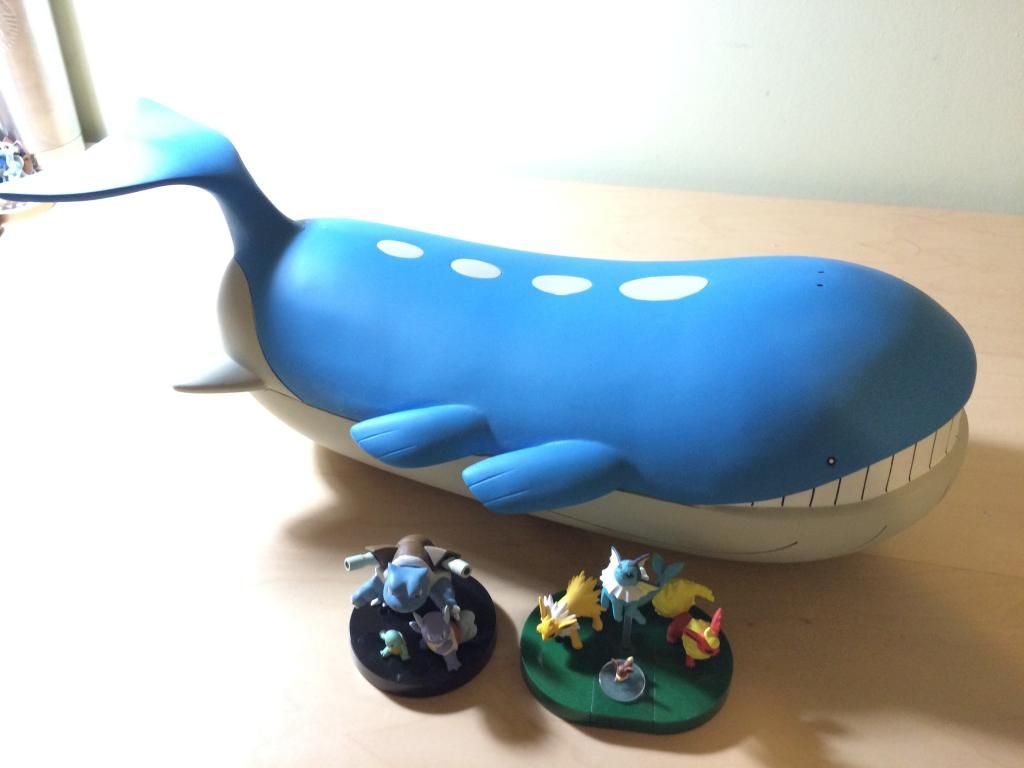 Wailord Zukan. Comes with box: $700 Shipped with tracking



Gyarados Zukan: $100
Blastoise Zukan: $175
Gen 1 Eeveelutions: $175



Eeveelution charm strap, opened, but with original packaging: $80
Tomy Umbreon Keychain: $50
Umbreon mini strap: $400
Umbreon, Grimer, Gengar, pokedoll tag pokedoll charms unopened: $500
Umbreon swing charm/keychain, in original packaging: $100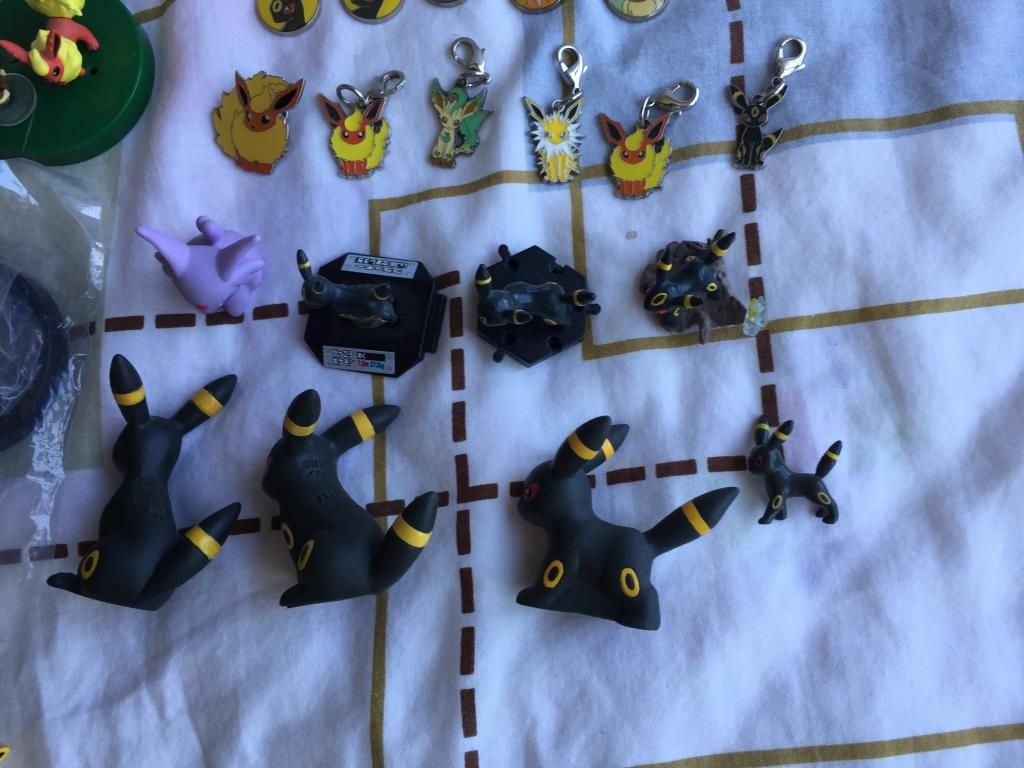 Espeon V Trainer figure: $40
Umbreon battle museum: $15
Umbreon chou: $10
Umbreon pencil topper: $20
Umbreon kid skinny: $5
Umbreon kid chubby: $5
Umbreon kid standing: $5
Umbreon keshipoke: $20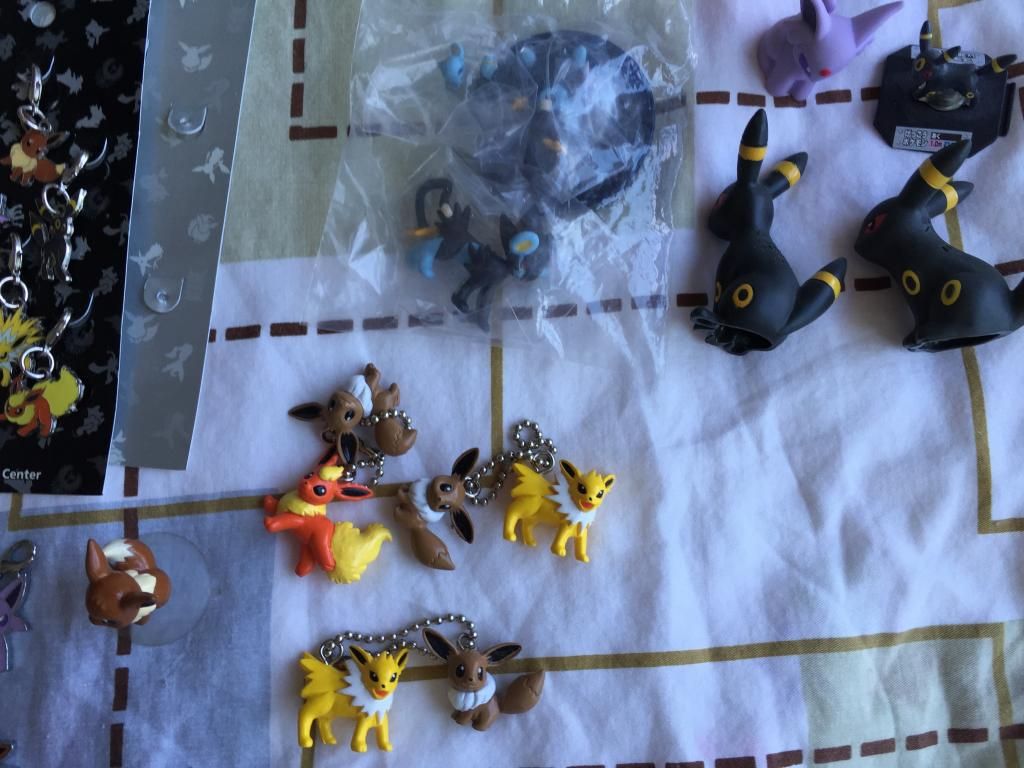 Shinx zukan in original package: $10
Flareon+Eevee keychain: $40
Jolteon+Eevee keychain: $40
Eevee suction figure: $5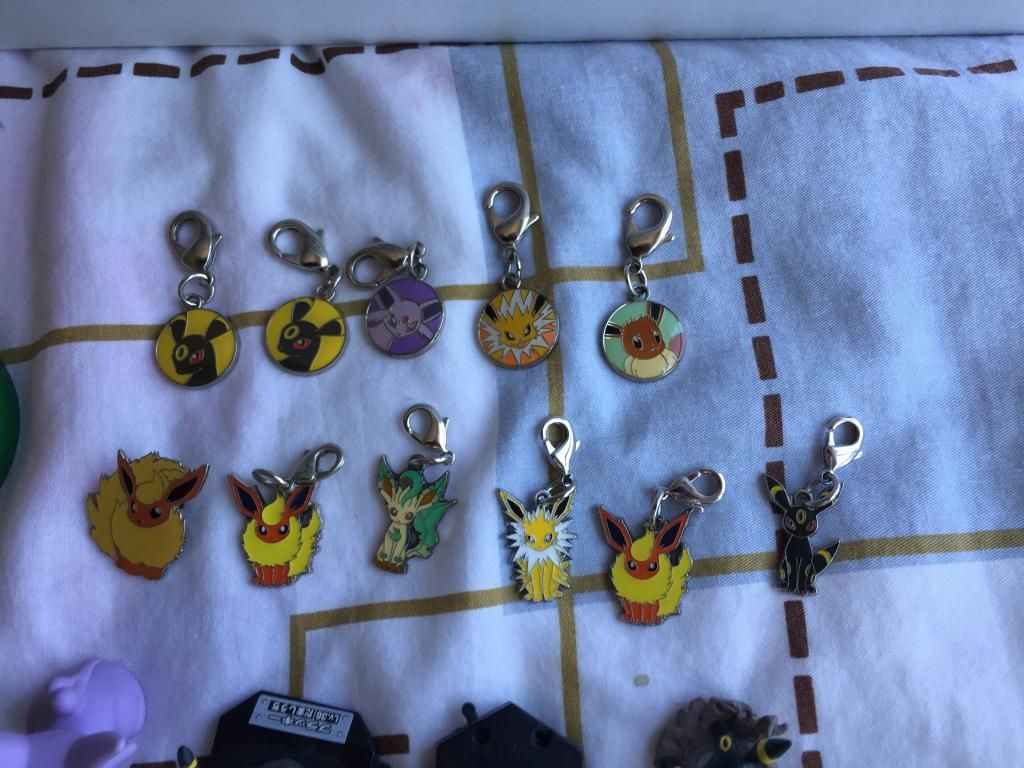 Umbreon round charm: $10
Espeon round charm: $10
Jolteon round charm: $10
Eevee round charm: $10
Flaron pin: $20
2012 Eeveelution charms: $5 each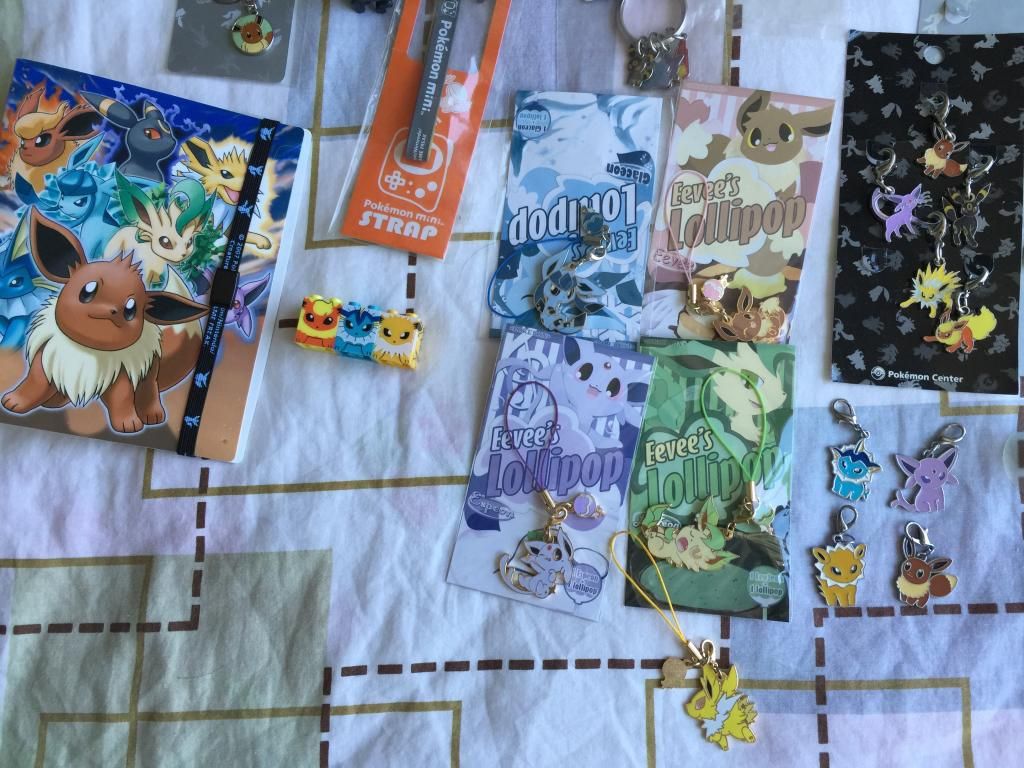 Eeveelution mini binder: $40
Megablocks: $20 each (Vaporeon not available)
lolipop charms (Custom): Jolteon: $5 (others not available)
custom pokedoll charms: $5 each
Johto eeveelution charms: $10 each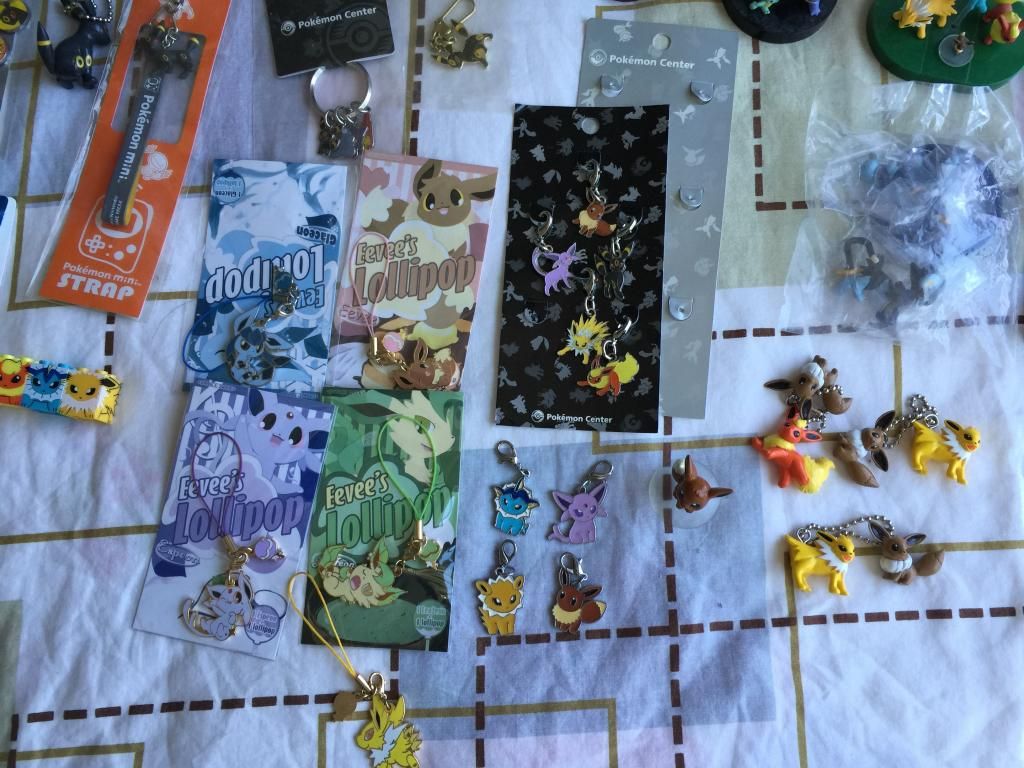 This is only to show the pic of the backing paper for the eeveelution round charms, who ever gets the round charms will get the paper backing (if they wish.

Please post in their respective threads and posted questions in the Q&C section.

Thank you