I stopped downtown earlier today for my weekly visit to the International District, and I saw something quite spectacular that might peak some interest. Please forgive the crappy pictures, I was only able to sneak these shots in with my cell phone at the time. D;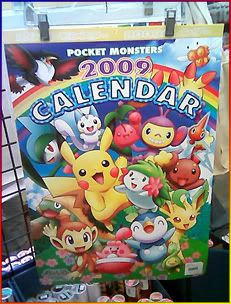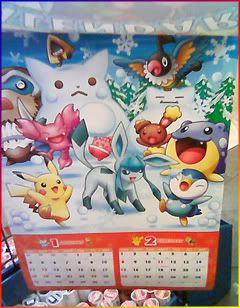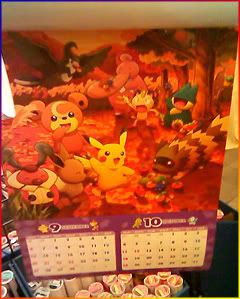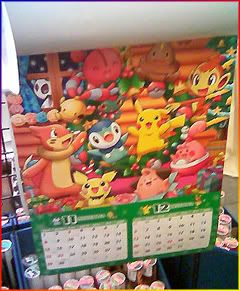 It ran a bit on the pricier side, but it was such a beautiful wall calendar that I had to pick one up for myself. I know a number of you may be interested in grabbing your own for the coming new year, so I thought I'd temporarily open myself as a deputy service for this wall calendar for community members at $28 shipped. Please note this total applies only to domestic US residents and will be a bit more for those ordering internationally.





Total Outline:

Wall Calendar: $19 | Shipping Supplies: $2 | Overall Tax: $2 | Shipping: $4 | PayPal Fees: $1
Total: $28



Shipping: Shipping is done through the cheapest option of Media Mail (about 5 - 9 business days, typically longer) for domestic US residents, while First Class International (5 - 10 business days) is available for those overseas. Again, for those ordering internationally, shipping will be a few bucks more depending on one's location. All wall calendars will be sealed in a mailing tube and carefully packaged to avoid damage during transit as much as possible.

Payment: Payment is only accepted via PayPal and individuals will only be billed when the item is physically in my hand and ready to be sent. Please note that payments are expected within 48 hours notice of the item's purchase and negative feedback will be left for any and all non-payers. Serious buyers only!

Notice: I may refuse to order for you if I have had negative transactions with you in the past, if you have negative feedback, or I simply feel unsafe transacting with you. Additionally, I by no means will accept trades for this offer nor will I accept any haggling. I'm very sorry!

Seller Feedback: My personal seller feedback is located at this entry on my sales journal,
satinshellshop.



Status List:

None!

Please note that this service is by no means a way of making profit for myself. Simply put, I'm offering this service out of the fact that this community's done a lot for me and I'd really like to give back as an expression of my utter gratitude. I'll be revisiting the International District as early as tomorrow afternoon, so pipe away! ♥

Meanwhiles, just to make multi-purpose use of this post, I've had a bunch of parcels flock in, including zukan!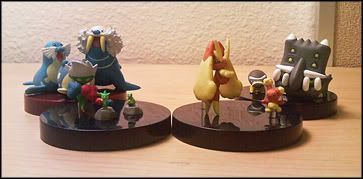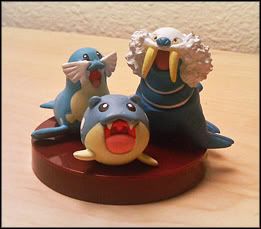 Part of the package sent from
juumou! The Spheal-Line zukan itself has been something I've been after forever, as Walrein was one of my peak members of my Ruby team, and the big-toothed smile on Bastiodon on the right is ridiculously heart-warming. Thanks,
juumou!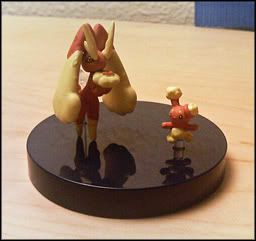 And two more from
pacificpikachu! They're wickedly gorgeous as well as long-sought prizes for me. Thank you so much,
pacificpikachu!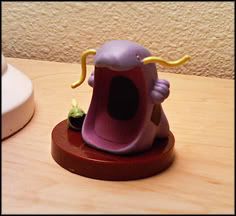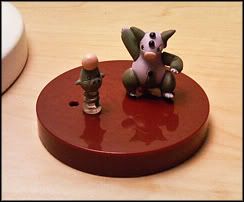 Cock goes where?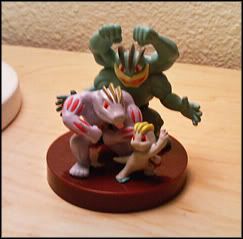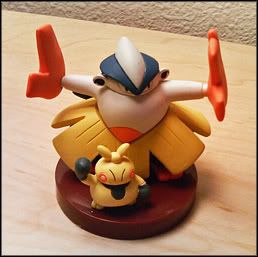 A pair of the fighters. Huge Hariyama is huge and Machop is unusually cute. All six of these, by the way, come straight from
pheonixxfoxx, who, as most of you may already know, is a complete goddess. Thank you as always!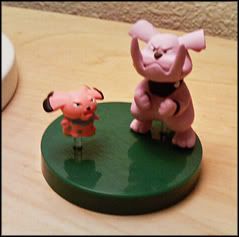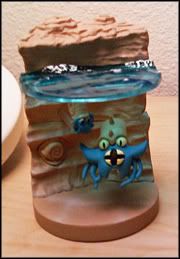 I find the Omanyte-Line zukan particularly stunning. Whoever thought of the original diorama design is clearly a genius, because you can even pinpoint the lights on the oceanfloor, simulated by the water above.

I've still yet to figure out how I'm going to manage everyone into my already crowded shelf. At the moment, they're occupying the very top of my desk, but it makes it really difficult for me to see them. D;

Again, thanks for looking everyone! ♥