I posted here awhile back asking about the best way to sell off my Poke'mon cards, and I've decided to try and post my list here before going to eBay. I've compiled a list of (most) of what I have, and there are a few I think I'd like to keep, but for the most part I wouldn't mind seeing all of these go, because I'd rather them go to a collector or someone who'd really love em' instead of sitting around in a box under my bed, haha.

Please keep in mind that some of the photos may make the cards appear to have a "streaky" or unusual texture to them. This is just due to me resizing the images down to a smaller size. The cards look fine IRL.

I'd also like to note that some of the "titles" of the series I have each of these under may not be accurate, because I wasn't sure what some of them are. I've tried to provide photos of some of the more obscure ones, but if anyone has any questions or would like a photo of anything, then I'd be happy to provide some more! :3

I don't have any prices listed as of now, because I'm just taking offers and, in all honesty, probably won't be too terribly picky. Just please don't try and scam me on anything.


[ TRADING ]
Here is a small list of things I'd be willing to trade for (note that not all of these are Poke'mon related). Most of them just have the name of a series or character, and in that case I'm interested in merchandise, DVD's/comics/etc, anything related to that particular series and/or character. Don't be afraid to ask and see if I'll trade for something! :]
* Primeape & Mankey
* Plusle & Minun
* Tenchi Muyo (especially Ryoko)
* Stitch (from Lilo & Stitch)
* Felicia, Morrigan, & Lilith (from Darkstalkers)
* Bowser things
* World of Warcraft
* Harley Quinn (from Batman)
* Catwoman (from Batman)
* Hellboy
* Predator
* Halo
* Venom (from Spiderman)

FOSSIL:
Raichu (Holo)
Magneton
Zapdos
Haunter
Slowbro x3
Slowpoke x3
Golem x3
Graveler x3
Kabutops
Kabuto x4
Geodude x4
Sandslash
Arbok x2
Ekans x3
Grimer x5
Zubat
Weezing x3
Golduck
Psyduck x4
Cloyster x3
Shellder x2
Kingler x2
Krabby x3
Omastar x5
Omanyte x6
Seadra x2
Horsea x6
Tentacool x2
Magmar

ROCKET:
Dark Dugtrio (Holo)
Diglett
Dark Jolteon
Magnemite x2
Eevee x3
Meowth x2
Dratini x4
Rattata x3
Porygon
Dark Vaporeon x2
Squirtle x2
Dark Wartortle
Dark Rapidash
Ponyta x3
Charmander
Dark Kadabra
Abra
Drowzee x2
Dark Gloom x2
Oddish
Koffing x3
Ekans

2nd EDITION:
Venusaur (holo)
Hitmonchan (holo)
Bulbasaur
Butterfree
Weepinbell
Bellsprout x4
Weedle x3
Tangela x3
Parasect
Paras x2
Nidorino
Nidoran (male)
Nidoran (female) x2
Nidorina
Venomoth
Venonat
Exeggutor
Exeggcute x2
Onix
Sandshrew x3
Marowak
Rhydon
Diglett
Arcanine
Vulpix x3
Dewgong x2
Goldeen x2
Starmie
Staryu
Squirtle x2
Magikarp
Tauros
Lickitung
Persian
Meowth x2
Pidgey
Fearow x2
Spearow
Rattata
Haunter
Gastly x3
Drowzee
Voltorb
Paras

JUNGLE:
Electrode (holo)
Vaporeon (holo)
Meowth (gold)
Goldeen x2
Tauros
Dodrio
Jigglypuff
Eevee x2
Spearow
Meowth
Butterfree
Vileplume
Oddish x5
Exeggutor
Exeggcute x2
Paras x5
Nidoran (female)
Bellsprout x2
Marowak
Cubone
Rhyhorn

MEWTWO STRIKES BACK:
The Best Of The Best (holo)
Clones!!! (holo)
Consciousness And Congratulations
Underwater Adventure
Reunited!
Mechanical Mewtwo
The Chase For Pikachu
Legends
Donphan
The Story Of Mewtwo
The Temple Of Mewtwo
Battle Before Lunch

PIKACHU'S VACATION:
Teamwork (holo)
A Great Day
Better Than Ever
Looks Like Trouble...



TOPPS:
Mr. Mime (holo)
Vulpix (holo)
Front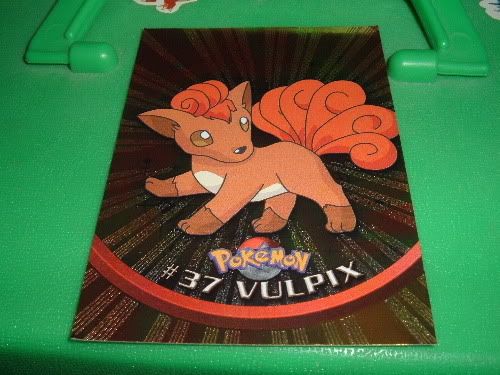 Back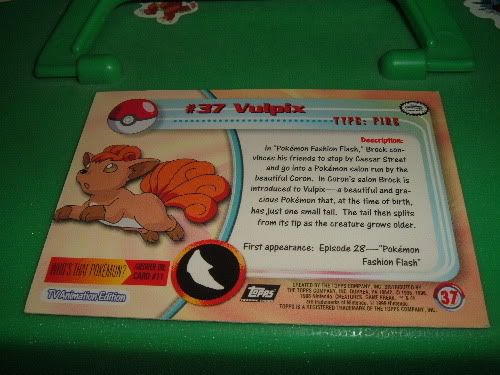 Rattata (holo)
Weezing (holo)
Dratini (holo)
Zubat (holo)
Eevee (holo)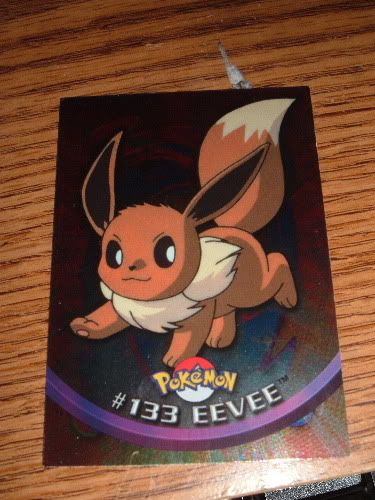 Zapdos (holo)
Scyther (holo)
Scyther
Zapdos
Mewtwo
Spearow
Dragonite
Moltres
Mew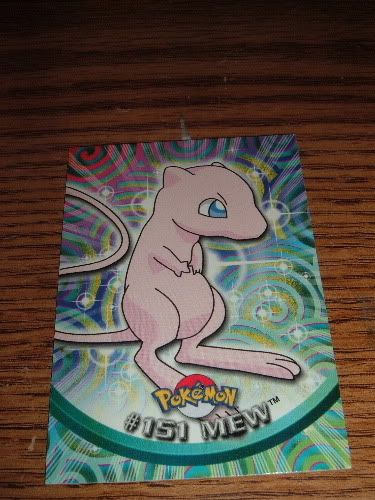 Haunter
Nidoran (female)
Graveler
Magikarp
Ivysaur
Charizard
Staryu
Farfetch'd
Gyarados
Grimer
Koffing
Rhydon
Tentacruel
Pinsir
Dragonair
Mr. Mime
Electabuzz
Snorlax
Vaporeon
Butterfree
Jolteon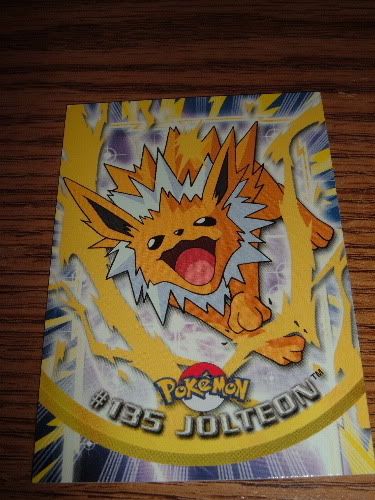 Gloom
Wartortle
Nidoran (male)
Ponyta
Magmar
Flareon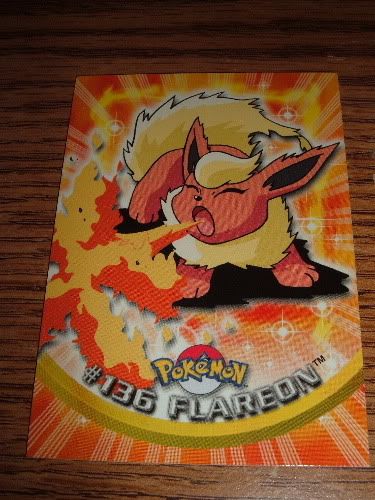 Beedrill
Aerodactyl
Kabutops
Lapras
Weedle
Dratini
Onix
Hypno
Dewgong
Slowbro
Ditto
Seaking
Poliwag
Mr. Mime
Vulpix
Starmie
Wartortle
Nidoking
Poliwhirl
Tauros
Omanyte
Goldeen
Kabuto
Omastar
Eevee



HEROES & VILLAINS:
Officer Jenny (holo)
Lapras (holo)
Lapras
Pikachu
Front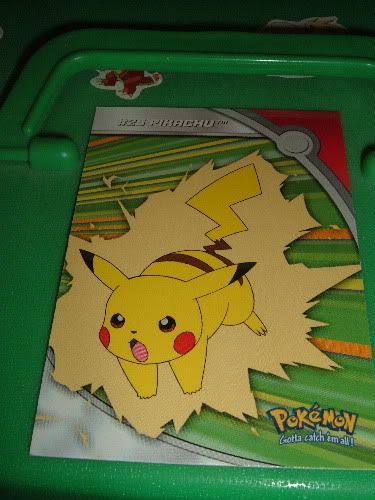 Back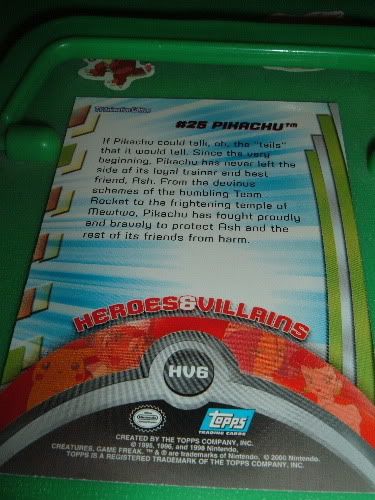 Meowth x2
Snorlax
Marill
Nurse Joy
Brock
Tracey Sketchit
Misty
Officer Jenny x2
Todd

POKE'MON THE MOVIE 2000:
Authentic Film Frame Card
Front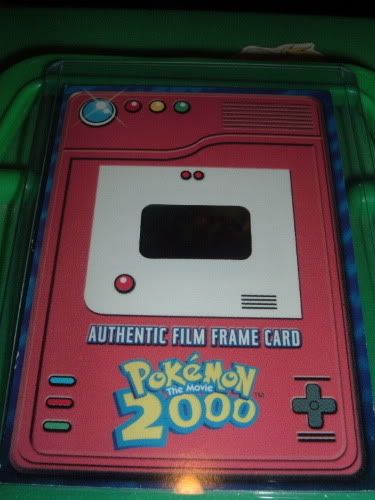 Closeup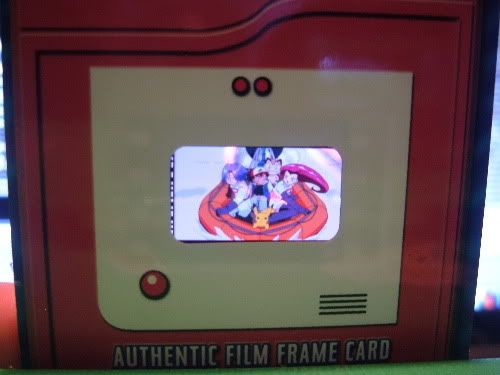 Back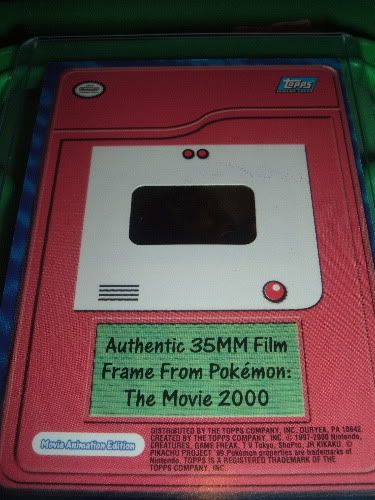 Flight Across The Ice (holo)
Front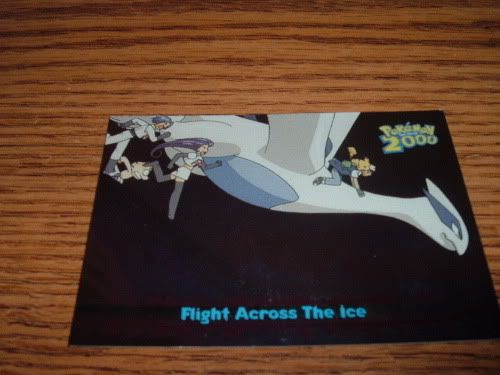 Back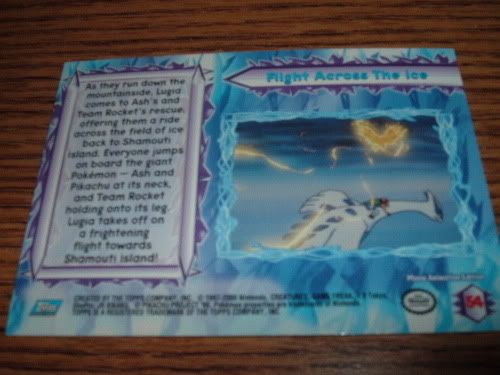 The Lovely Melody
We're Blasting Off Again
Poke'mon At Play
A Poke'mon Wonderland!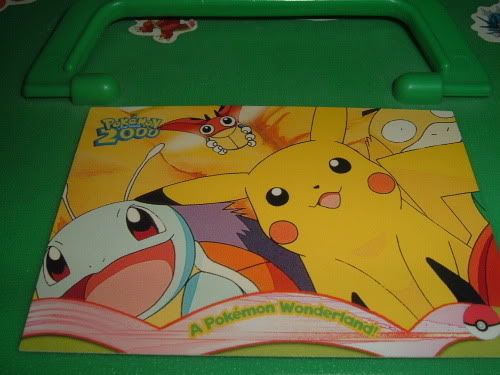 Where Could It Lead?

ORANGE ISLANDS:
Navel Maneuvers (holo)
The Mandarin Island Miss Match (holo)
The Mandarin Island Miss Match
Wherefore Art Thou Poke'mon?
In The Pink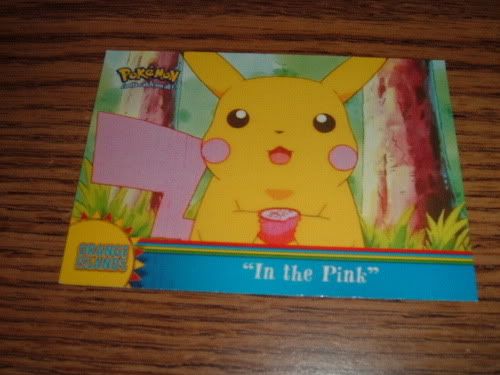 Navel Maneuvers
A Shipful Of Shivers
The Crystal Onix x2
Stage Fight!
Meowth Rules!
The Mystery Menace
The Joy Of Poke'mon
Bye Bye Psyduck
Git Along, Little Poke'mon
Shell Shock!
Fit To Be Tied
Snack Attack
A Way Off Day Off
Tracey Gets Bugged
The Lost Lapras

EPISODES:
EP11 Charmander - The Stray Poke'mon
EP12 Here Comes the Squirtle Squad
Front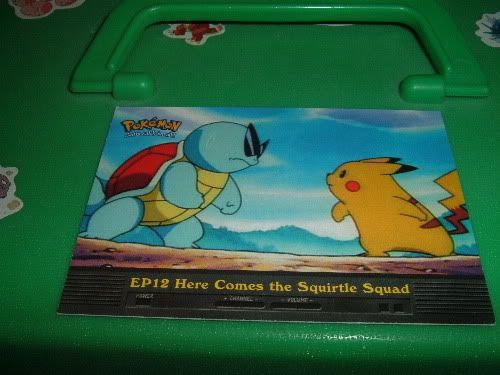 Back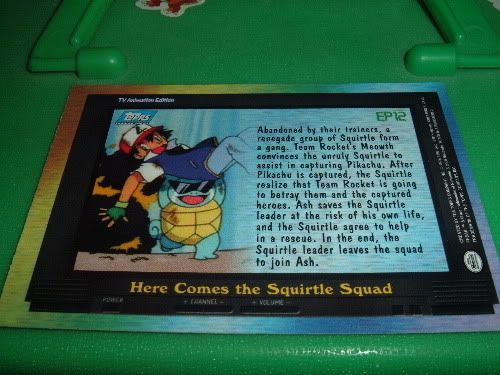 EP13 Mystery at the Lighthouse
EP14 Electric Shock Showdown
EP16 Poke'mon Shipwreck
EP17 Island of the Giant Poke'mon

POKE'TRIVIA / BURGER KING:
Machop
Ponyta
Victreebel

TV:
TV3 Misty
TV4 Brock
TV5 #120 Staryu
TV6 #74 Geodude
TV10 James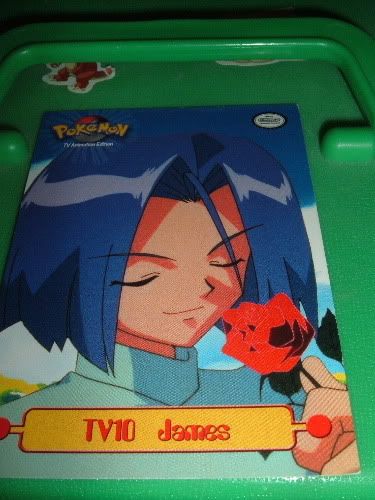 MISC:
Mew "Poke'mon the Movie 2000" Promo Card (holo) x2
Front

Back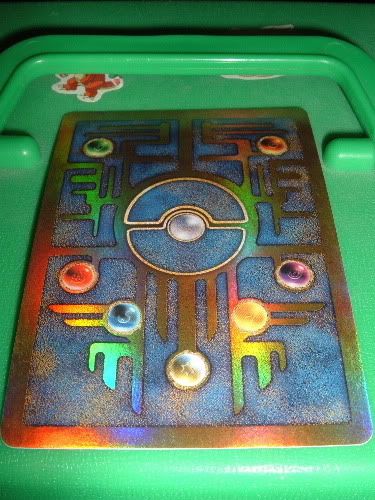 Pikachu "Poke'mon The First Movie" Promo Card
Front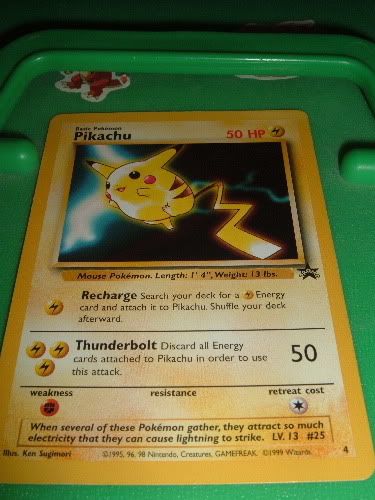 Closeup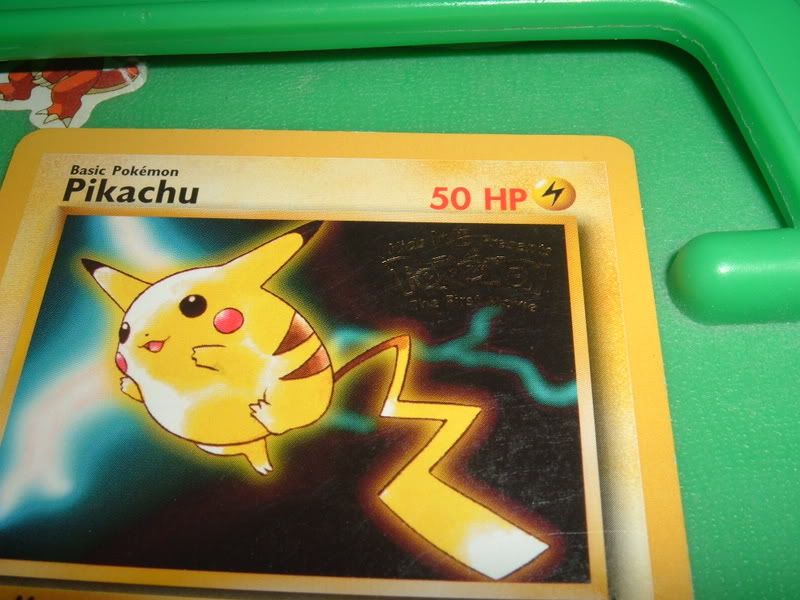 Dragonite "Poke'mon The First Movie" Promo Card
Front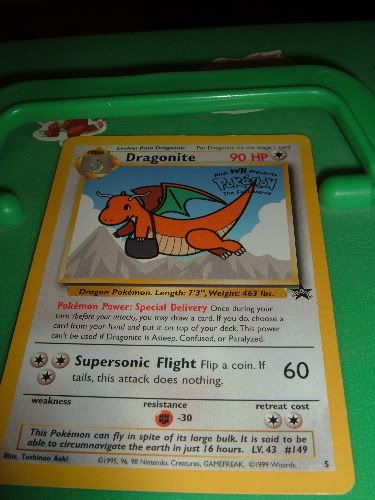 Closeup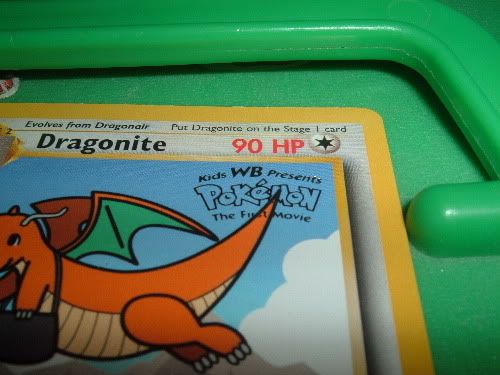 Mew Promo Card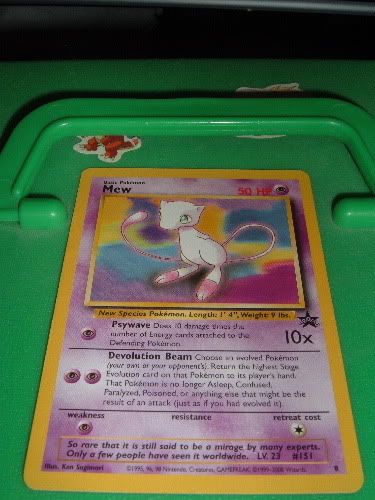 Japanese (Neo Discovery) Igglybuff
Front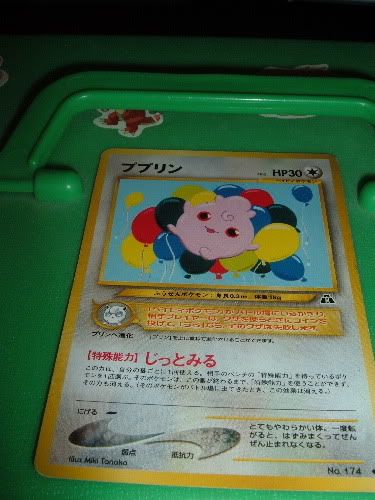 Back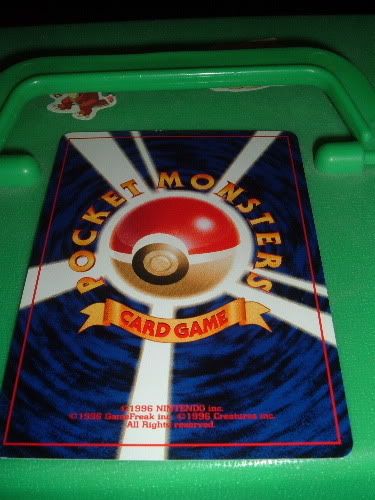 Japanese (Neo Discovery) Caterpi
Front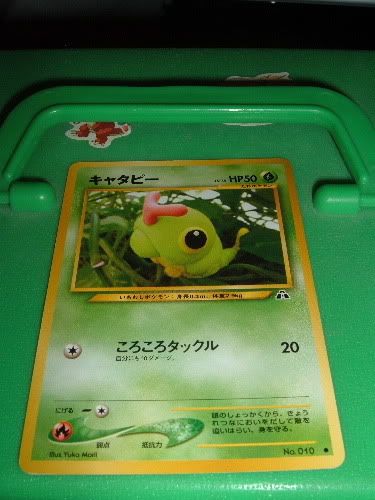 Back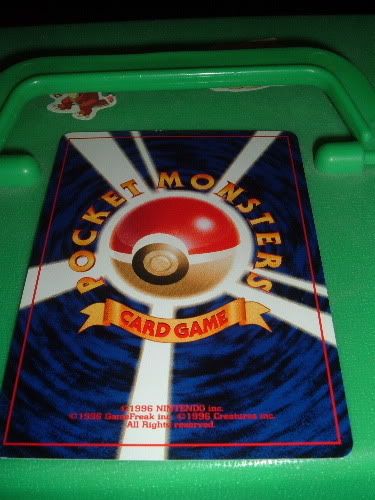 "Rattfratz" (German?) Rattata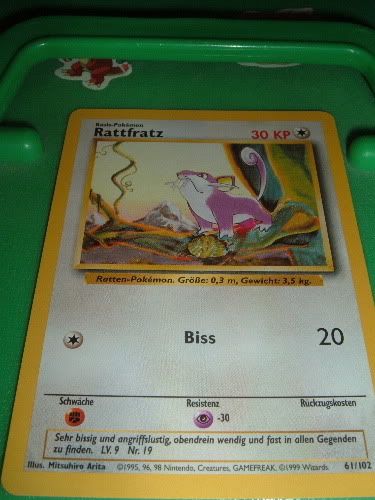 Paras (French?) Jungle Edition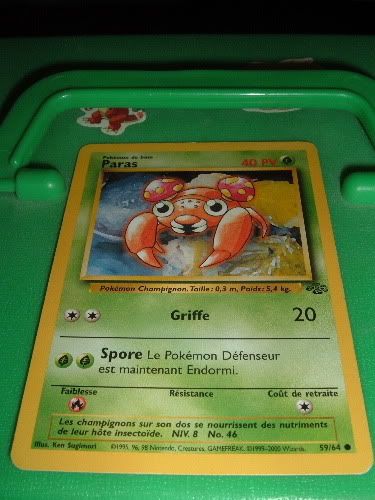 "Mimitoss" (French?) Venonat Jungle Edition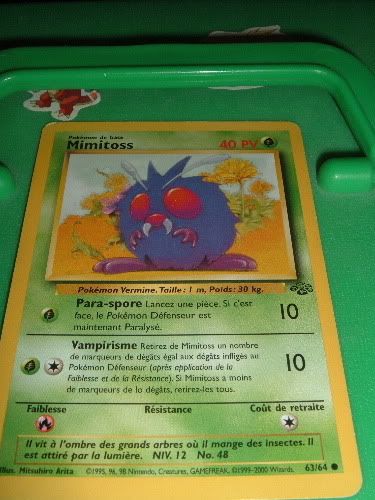 [WAITING LIST]
* miss_fuu_chan
Poke'mon The Movie 2000 Authentic Film Frame Card
Status: Not yet mailed, need to look into cost of insurance.
* chaosoftwilight
Holo Eevee (Topps)
Jolteon (Topps)
Flareon (Topps)
Holo Vulpix (Topps)
"Here comes the Squirtle Squad" (Episodes)
Status: Mailed on Oct. 17, 2008
* obakehoshi
"Tracey Gets Bugged" (Orange Islands)
Status: Waiting on echeck to clear.
* eiei_o_kumori
Mew (Topps)
Status: Mailed on Oct. 17, 2008
* iridescentfox
Eevee to Flareon Hologram
Eevee to Jolteon Hologram
Status: Mailed on Oct. 17, 2008