Alright, so I attempted to throw something together, and you can see my end result under the cut.




First off, thanks for taking a look-see at my entry! Note that I don't expect to win because a lot of people have way better entries than mine, but I thought it would be fun anyway! I hope you like it!

Here is the photo I would like to submit as my entry...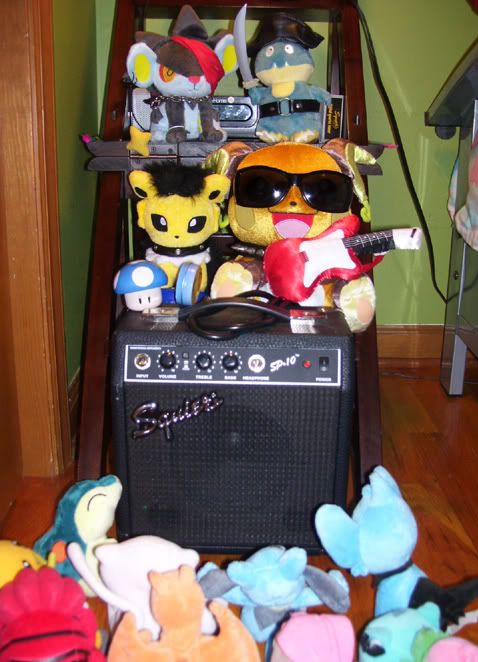 Yea! Raichu and Jolteon are rock stars! Look at them go! They sure do pull in a crowd! But what's this? Someone wants part of the wealth too? Oh my, it's Captain Munchlax and his right hand man Luxray! This should be a fun show!
Oh and lets pretend that the mushroom and little tin in front of Jolteon are drums... Mhm, yep, that looks like a drum set to me. Indeed it does.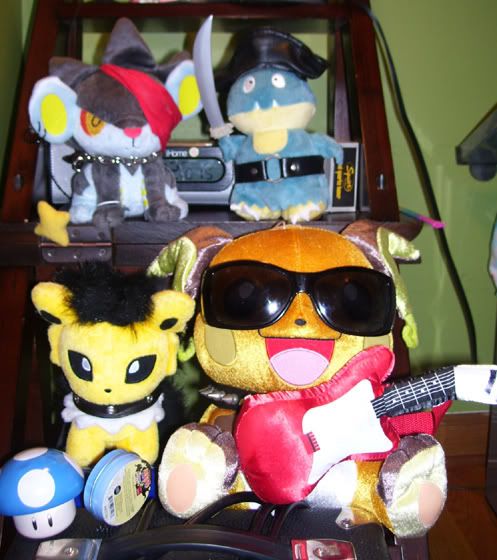 A little closer look at the main Pokemon that star in this entry. ;D

Anyway, I hope you got a kick out of my entry and thought it was at least somewhat amusing. Happy Halloween everyone!
P.S.
To those who participated in the group buy for that lot of bandanna's, I've paid SMJ so they should be shipping them off soon (hopefully) and I'll let you know as soon as they get here! If you have any questions, don't be afraid to send me a message, comment, or email! (Devi_White_x@yahoo.com) :3