Hi friends! M'name's Jodie, and I used to go by
jodie_kathleen on the community.

After a while of going by my twitter handle, I got sick of seeing my actual name everywhere. I was under pressure when I created my Livejournal account, and it was the first thing I could think of. I did not want to pay Livejournal the $15 to change my username, and so I have migrated to this account and username, which I am much, much more happy with. It is a shortened version of my tumblr handle and my email, rollingdownshadylane.




I am a 23 year old university student, majoring in environmental science, and I collect Fennekin and Furret! I also dabble in collecting Buizel on the side. I started collecting Fennekin in November 2013, with only three plush: the standard pokecen plush, the 2013 Christmas plush, and the 8 inch Tomy that you see here!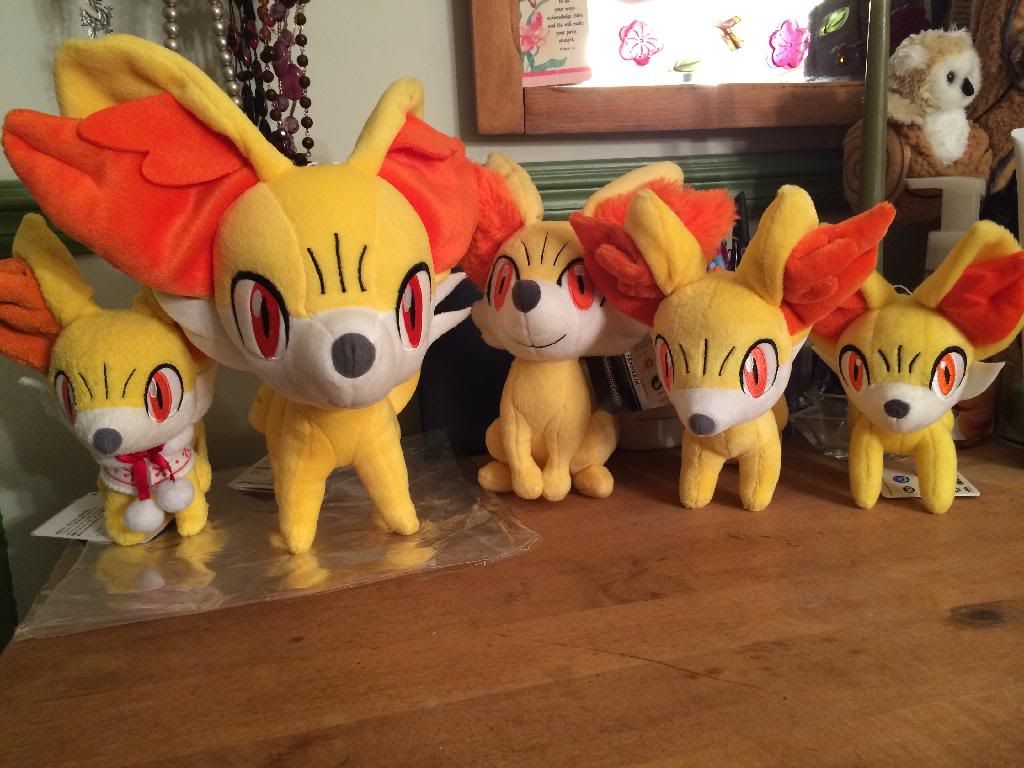 Those few plush eventually became this.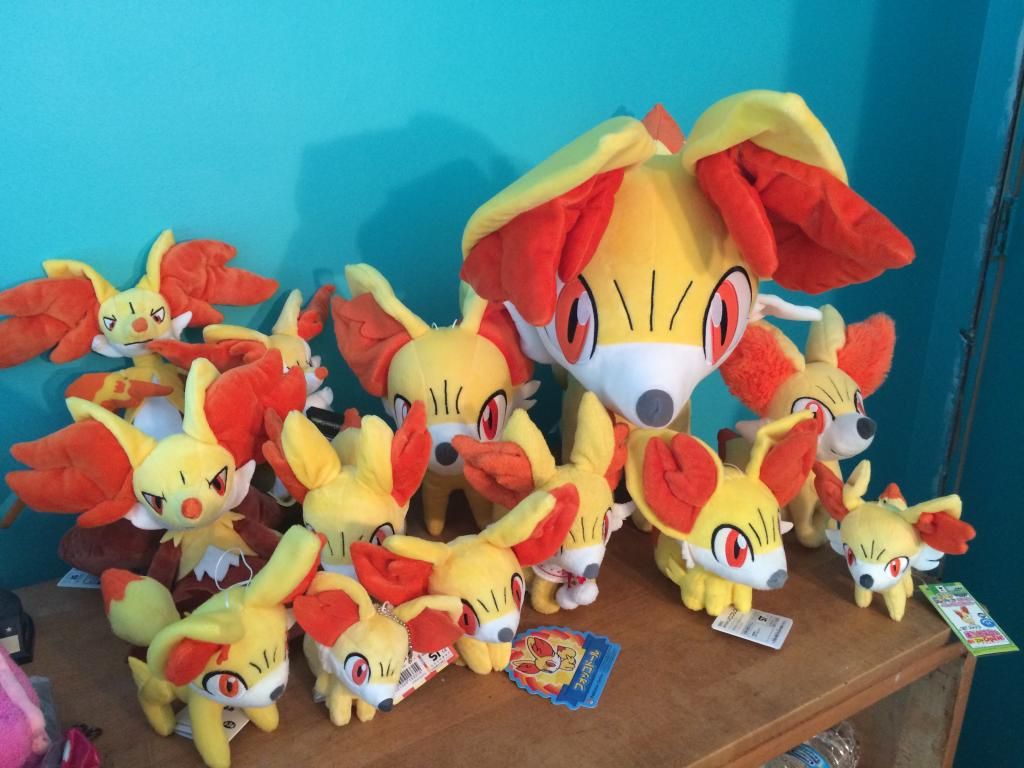 And then that eventually grew into my Fennekin collection that you see today! I currently own every single Fennekin plush, except the talky plush and the larger Tomy.


That shelf is four feet long and I am already running out of space. I don't have enough wallspace for any more shelves so I may be screwed.

And then, in early 2014, I decided to start collecting my number one favorite Pokemon, Furret! You might think that its somewhat odd that I didn't start collecting my favorite Pokemon first. But, at that time, Furret plush were few and far between. There was only the fuzzy Tomy and the felt mascot plush. Because of this, I took the plunge and commissioned my first custom plushes.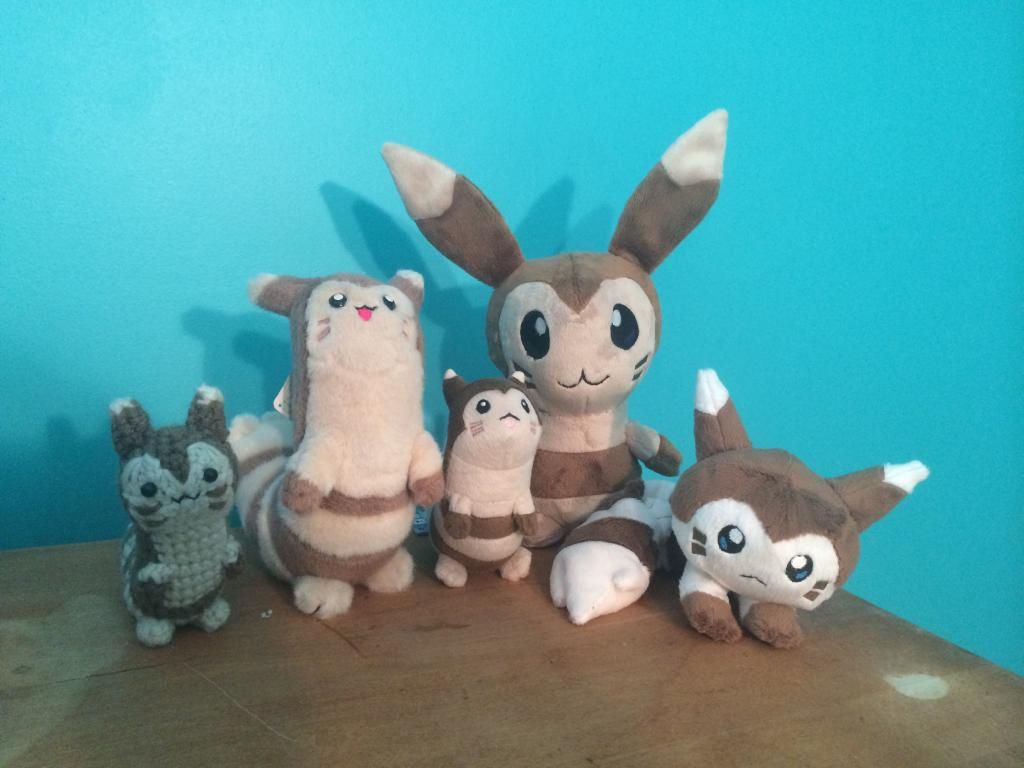 Then I got custom plush fever and I haven't been able to stop @_@

Since my last posts on my previous account, my Furret collection has... well... exploded. Here are a few customs that I have not yet introduced to the community:



This big cutie was made by Rens-twin!

This adorable bab was made by Sewgoods, and it is currently my favorite piece in my collection!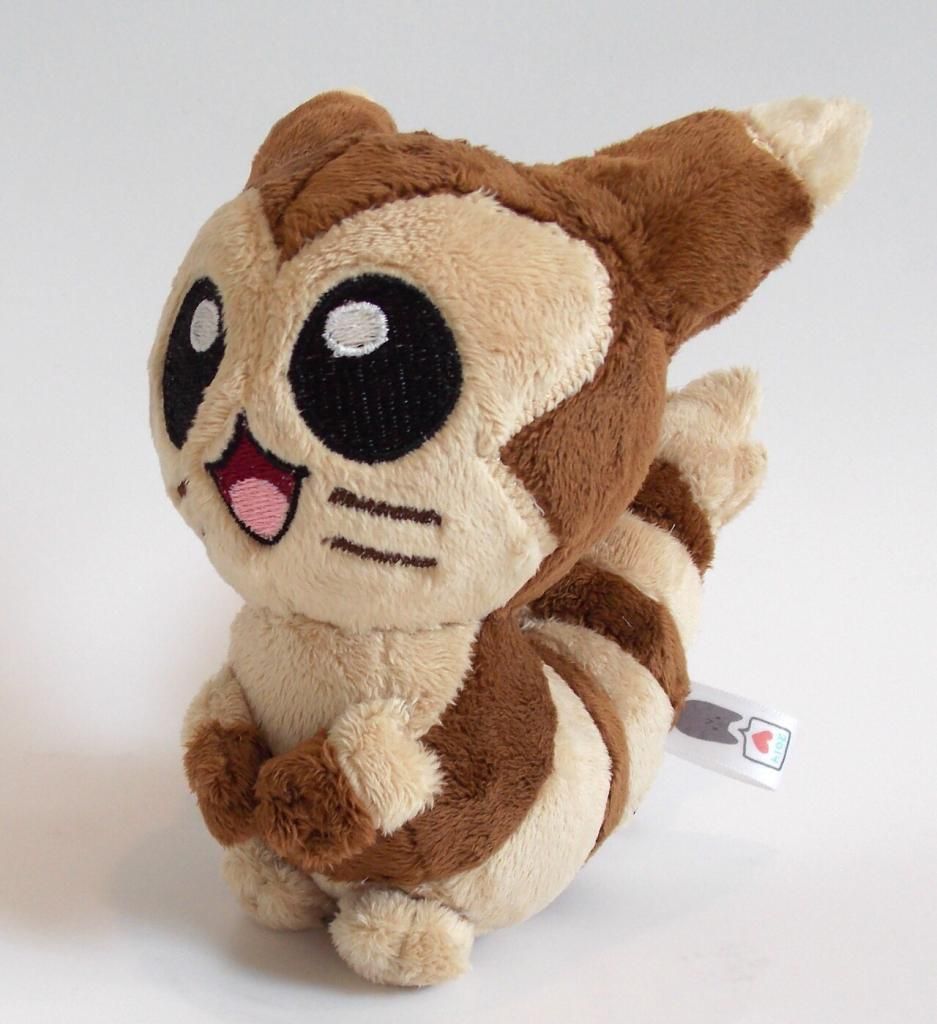 When I mentioned to Channing that I wished the ears were a bit more uppity, she fixed them for me.



However when the plush arrived, the ears weren't completely straight and the seams didn't line up and for some reason it really bothered me. So... I did the unthinkable and pulled out my fabric shears, needle and thread in order to cut them off and reposition them. (I'm insane, I know, but I am so extremely pleased with the outcome.)



Lastly, I bought a second fuzzy Tomy Furret plush, and also commissioned an artist for another adorable crocheted Furret!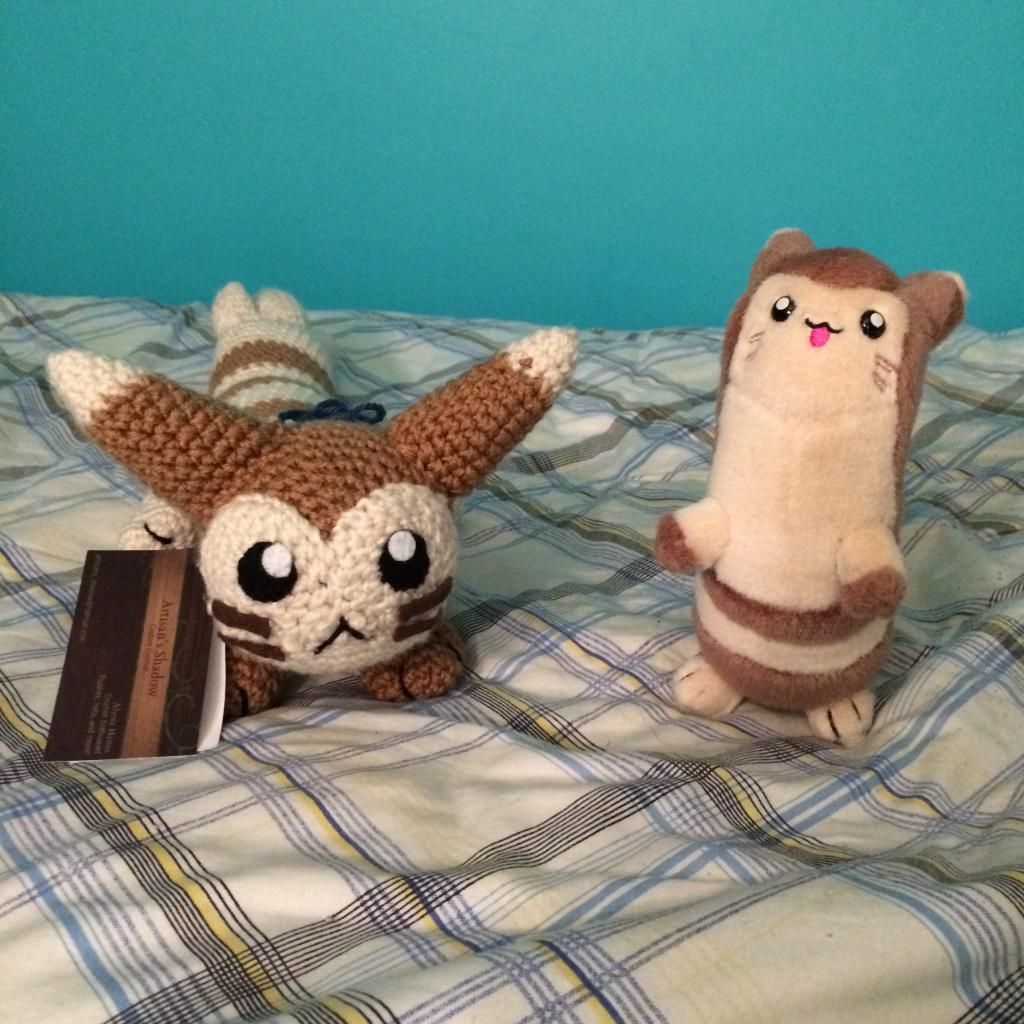 And thus, we come to where my Furret collection currently is! This monstrosity: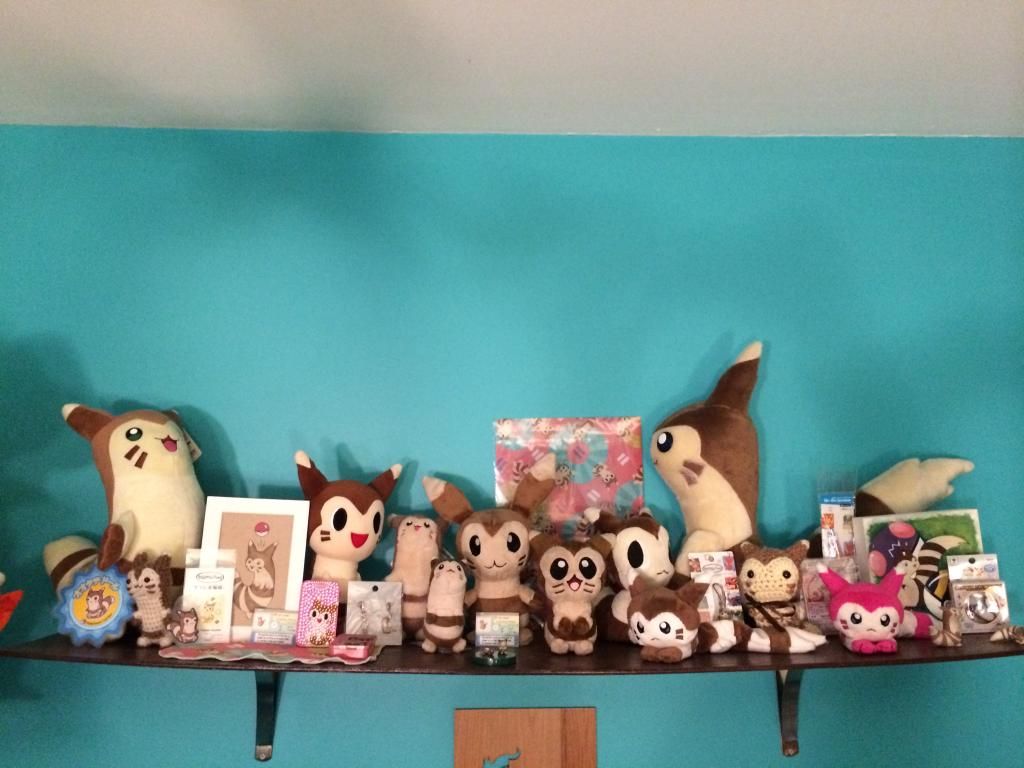 I've had an extremely busy year of collecting, and I still have a lot more to come! I have many new customs on the way, and I can't wait to show them to you all. And, overall, and I very happy to be a part of this amazing community! :)

I can't wait to be back with the community!! Now I just have to figure out how to grandfather my sales permission to this account...



On a side note, I am currently in search of zukan pegs for my Furret zukan. It came without pegs when I bought it, so I need some. They don't necessarily have to be

for

the Furret zukan specifically, they just have to be able to work with it.



Until next time!! <3