Hello hello community! I have *lots* of sales updates today :)

First off, just about all packages from this past weekend's Pokemon Center run are waiting at the door to be shipped right after I post this! Thank you all for making my first pickup at the new Pokemon Center (and my largest pickup ever!) a huge success!!!

POKEMON AMIE GOODS: I am still taking slots for the Pokemon Amie Promotion blanket & cushion set. Other items from the promotion can be purchased through my webstore. I have a limited number of plush & blankets in hand so the first few orders can ship immediately! Otherwise, my next Center trip will be sometime next week. Plush are $30 shipped for one and $55 for two. Blanket & cushion sets are $75 shipped and unfortunately cannot be combined with anything due to the way I am shipping them (unless you are placing a very large order).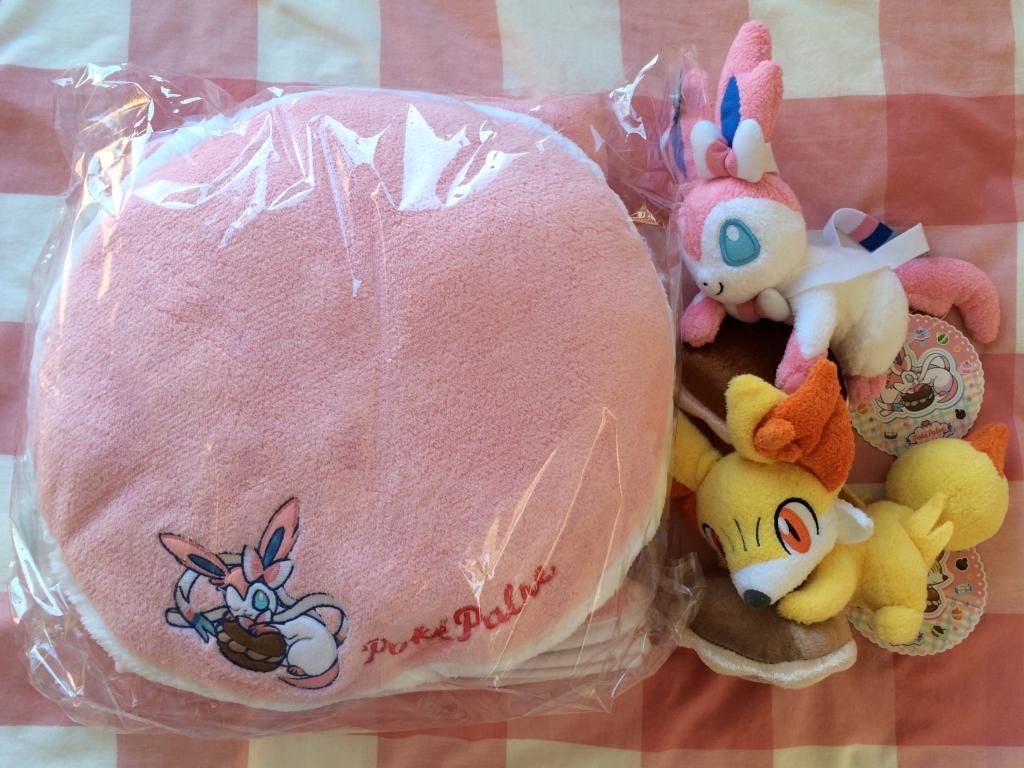 (

Slots Under the CutCollapse

)




WAILORD PLUSH PICKUPS: I also have TWO Wailord plush in hand. I will not be picking up any more of these after the last two sell so grab one now if you want it!!! They will be $100 shipped EMS and cannot be combined with any other orders, I'm sorry! Comment below if you are interested. SOLD, thank you!



NEW SYLVEON GOODS: I spotted a few new additions to the Lace Promotion this past weekend as well as some new towel designs with female Pikachu. All new items can be purchased at my webstore:





MEGA TOKYO LIMITED PLUSH: I have quite a handful of the Mega Tokyo limited plush in hand! They're been selling out at the Pokemon Center shortly after each restock, so I grabbed some extras to be on the safe side. I will continue to take pre-orders for pickups, however. They are $32 each and you can order them here. SOLD OUT until April!



NEW YEARS SLEEPING PLUSH: Finally, I am accepting reservations for the New Year's Sleeping Plush Sets. The set of three will be $100 before shipping, which I will estimate at around $60-70 EMS (probably less, but it shouldn't be any more than that). I'm taking slots for full sets only so you must be willing to pay for the full set of three OR find two friends to split the set with (I don't mind splitting up the set and shipping to multiple people as long as all three plush are claimed).

These plush come out on January 1st and I will be expecting payment by the week of January 5th the latest. Please speak to me beforehand if you want to work out payment details!

I will also have an extra Chespin & Froakie from my personal set that can be claimed for $20 each. Claimed!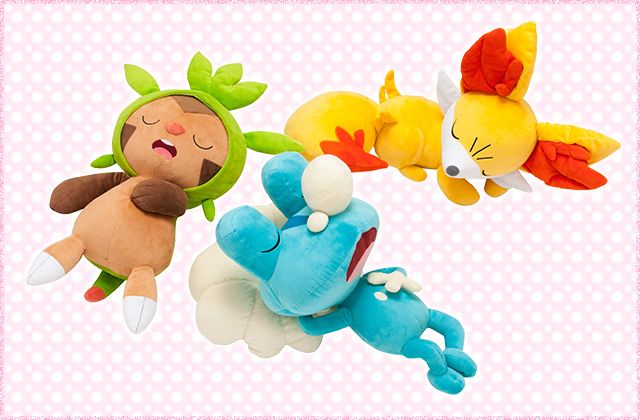 (

New Year's Plush Slots & Sales InfoCollapse

)




Please comment below to claim a slot! I will take unlimited slots for now since I will have to mail these home anyway ♥