Hi!

Today, I am putting up a Wailord and Swampert Pokedoll for offers.

Sales Policy
Sales permission granted by entirelycliched on April 2013.
Feedback is here.
I ship from Australia and I ship worldwide.
I live with one dog and quite a lot of dust. My dog does not come near my collection.
Offers end on Sunday 18/1/15 at 8:30am ACDT. Countdown is here.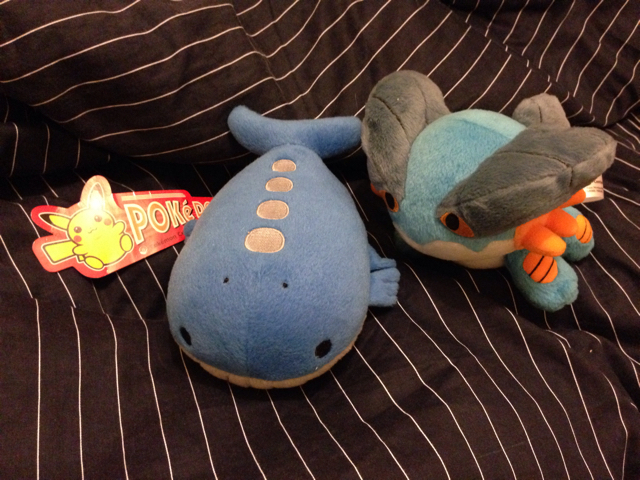 Wailord [Mint with all tags, hang tag is creased a bit] - Starts at $100
Swampert [Tush tag only, excellent condition] - Starts at $120

For my wants, I was trying to get that giant Suicune that was on eBay recently. Unfortunately, somebody else BIN'd it first so it's a pretty disappointing loss since it was in such great condition.




I am willing to offer up to $2800 for one in similar condition, although we can negotiate on the price still. Or else, let me know if you want something I have that we can do a trade/partial trade with.

Other things I am on the lookout for include:



Porygon2 PlushPlush



Cyndaquil PlushPlush

I have 13 PlushPlush so far. Please help me try to complete this set!
The above two images are from Eevee_trainer's collection website. I will take it down if either her or dark_tyranitar wishes for that.

Thanks for your time! Have a great day/night!