One of those stationary sales post. :D So I won't keep posting the same stuff over and over lolz, I will just update this post!








SALES POLICIES. READ THESE FIRST!
•I accept PayPal only. Please tell me advance if you need to use an E-Check.
•I ship worldwide.
•I will hold! Keep me updated and I will gladly hold for the time you need.
•No trades, sorry.
•It can take me up to a week to ship things out. If it will take longer, I WILL contact you saying so.

ITEMS



KIDS!
Dialga, Cresselia, Giratina, Palkia, Darkrai, Gengar- $3.
Quagsire, Gastly- $2.



MISC. STUFF
Croagunk Jakks Figure, Gengar TOMY, Clipping Figure- $3 ea.
Maylene, Ash Bloks- $5 ea. Cranidos block- $3.
Whiscash, Carnivine Chou Get- $2 ea.
Cyndaquil, Gible, Swellow Battrio- $2.50 ea.
Budew, Poliwhirl Battrio- $1 ea.



VENDING MACHINE STICKERS
All are available EXCEPT Pichu- .50 ea. or 1 free with each purchase.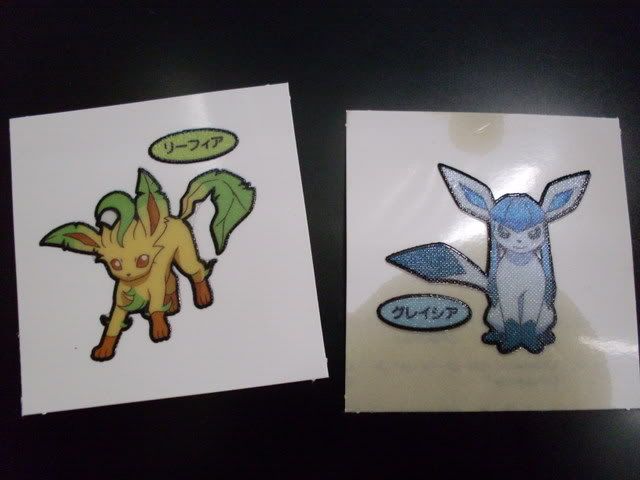 Leafeon and GreaseGlaceon Pan Stickers- $3 for them both.