I received a nice surprise in my mail yesterday -

I wasn't expecting my Sunyshore order so quickly!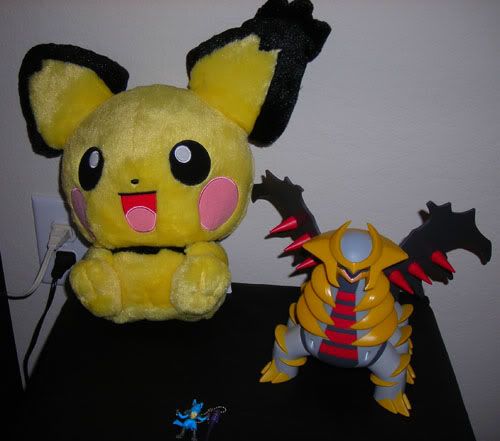 Inside, were another Leafeon (I wanted two, since one is going in my purse X3), Skymin and some SHIRONA DOUJINSHI. *_* (My favourite pokemon character, aside from Steven Stone.)

I'm so thankful that Gin picked up the two books for me. *_*

Below the cut is one panel though, that... I'd like to know what's being said. XD We can all speculate, though.








Also, I put up something quite rare from my collection.




http://shop.ebay.com/merchant/shining_umbreon_W0QQ_nkwZQQ_armrsZ1QQ_fromZQQ_mdoZ

These two are actually the same pattern as the American release, but they're made of a different material - the American ones are made of a material with more of a nap, whereas these are more smooth, but they also have more of a sheen, which is how the Laties should be, IMO. <3