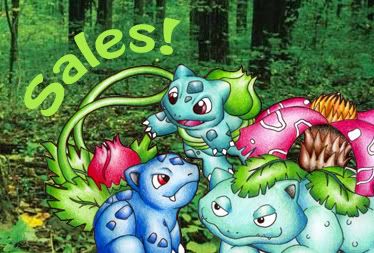 Reduced prices on ALL items, including Pokedolls and sculptures. :)

Pleas read before buying!
-I ship from Canada!
-Prices are in USD to avoid confusion ^^;
-Due to my class schedule, I can only ship Fridays, sorry!
-Paypal only, please.
-No trades right now, but haggling within reason is welcome.


***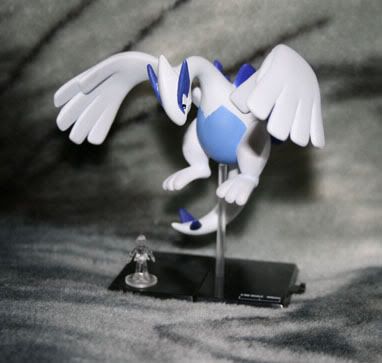 Lugia 10th Anniversary Zukan
$15 $11



Munchlax Pokedoll (plush is mint, tag is a bit bent, see picture) - $20 $15
Chikorita (loved condition) - $15 $9



Floons keychains! Just one left (normal colour).
$15 $10



Natu sculpture (more pics!)
$15 $10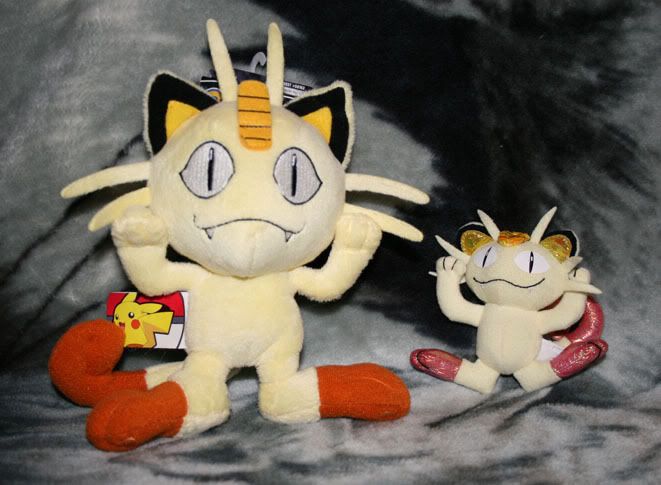 NWT Jakks Meowth $5 $4
Tiny Applause Meowth $2.50 (small scuff on his left eye) Sold!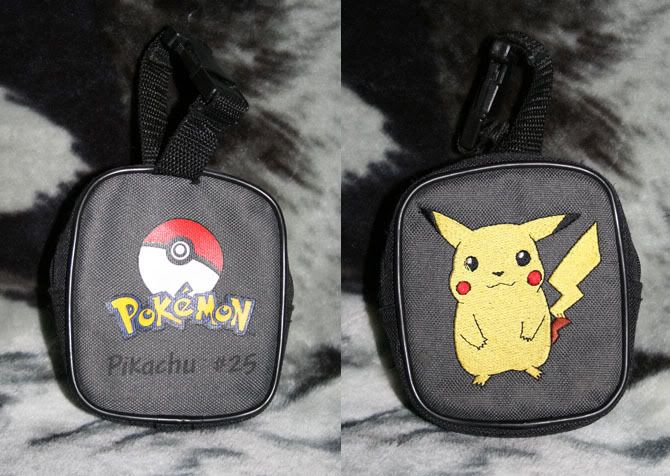 Mini zipper bag with clip - $3 $2
Comfortably fits a Gameboy SP! Can't think of a better size comparison. XD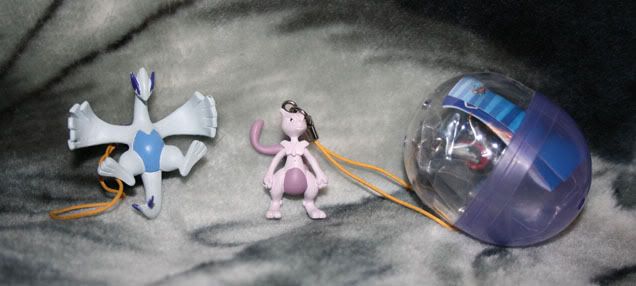 Mewtwo charm - $2.25 $1.75 SOLD!
NIP ladylegs Darkrai charm - $2.50
Lugia charm not available.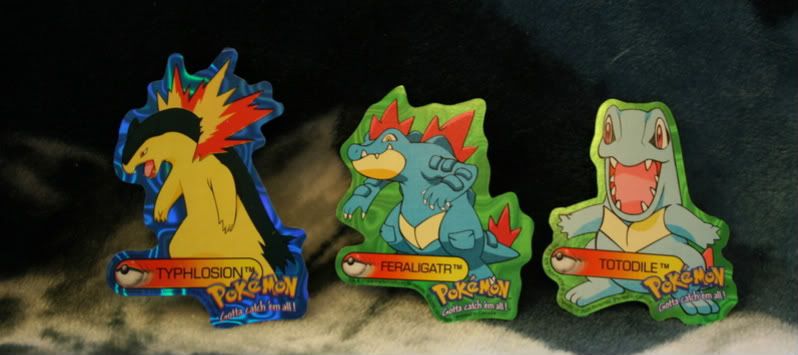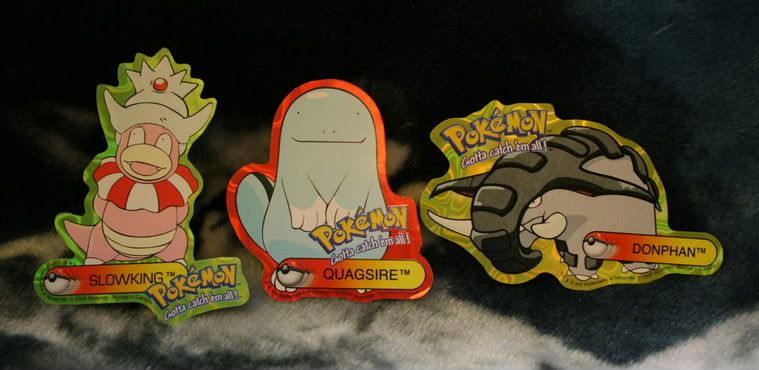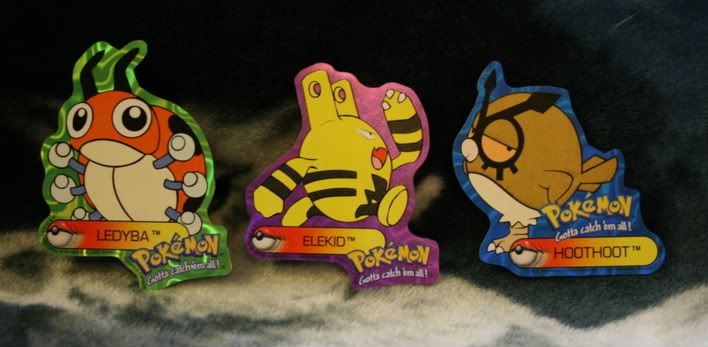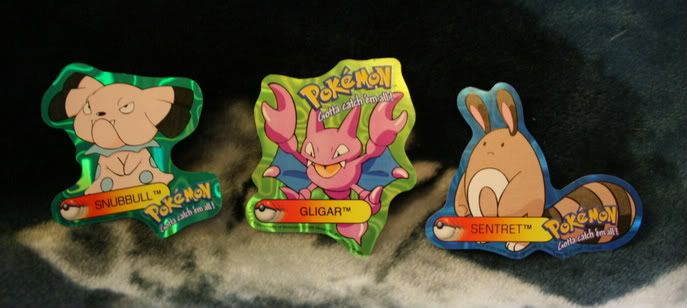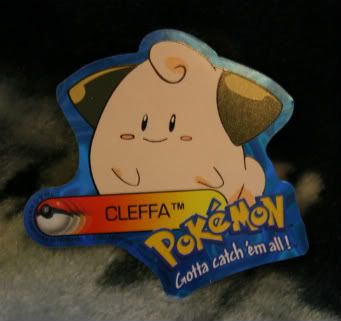 Vending machine stickers!
$1 each (or take the remaining 6 for $5!)
ALL FOR $4!, or 75 cents each
SOLD: Typhlosion, Feraligatr, Totodile Snubbull, Sentret, Quagsire, Slowking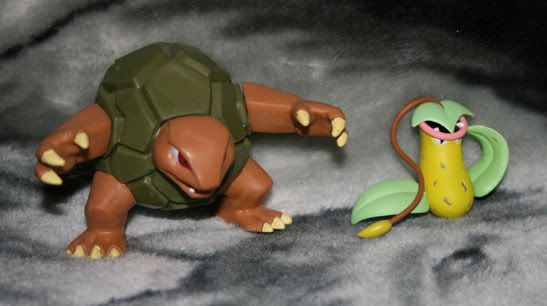 Jakks Golem - $2 $1
Victrebell - 50 cents, or free with any purchase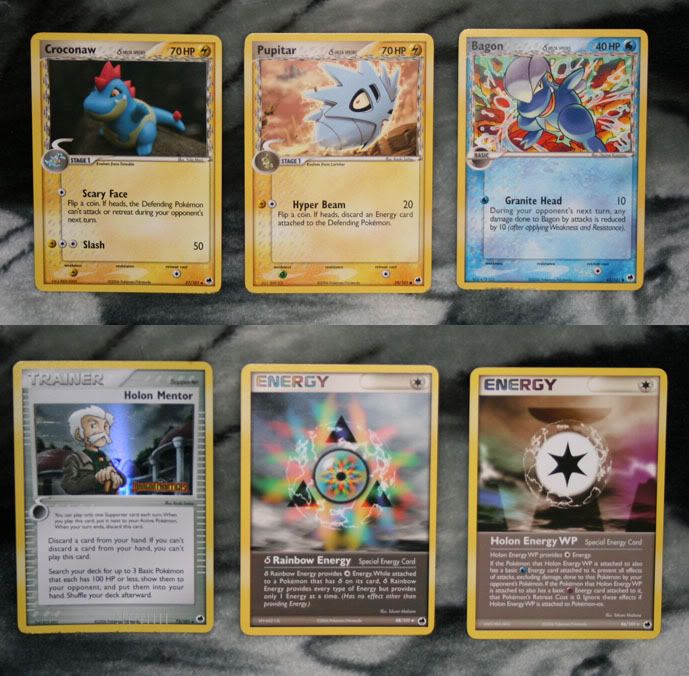 All cards 50 cents each, or one free with purchase.

Other stuff!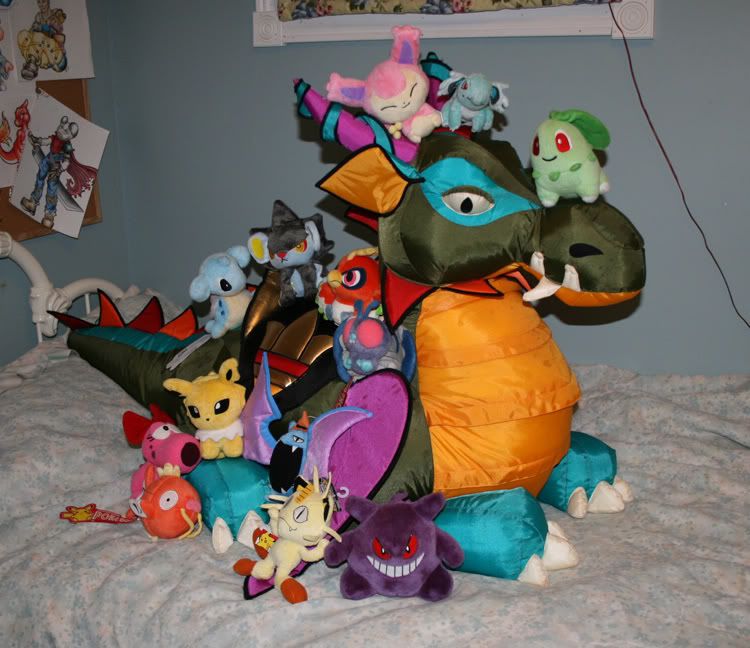 I've been thinking of selling the dragon in this picture. I love her, but after.. what, 6 years? I am simply running out of places to keep such a large plush!

Anyways, I would rather her go to a good home, so I'm going to try here before ebay. :) It retailed for around $200 Canadian, but there is a tear on her forehead somewhere. Make an offer if you are interested!