Time for another prerelease! This time for Stormfront, which seems to feature Dusknoir, though other Lvl X's in this release are Machamp, Raichu, and...something I forget.

I got my ass -handed- to me by that lvl X Raichu... T_T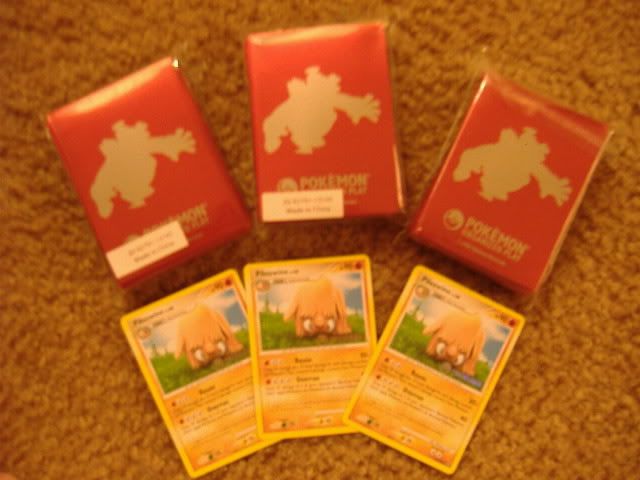 Firstly of course, are the sleeves and promos. This time my husband and I dragged our friend along, and we paid for her just to get some extra goods. >:3 She'd never played the game before and beat me in a round by default (ran out of basics T_T)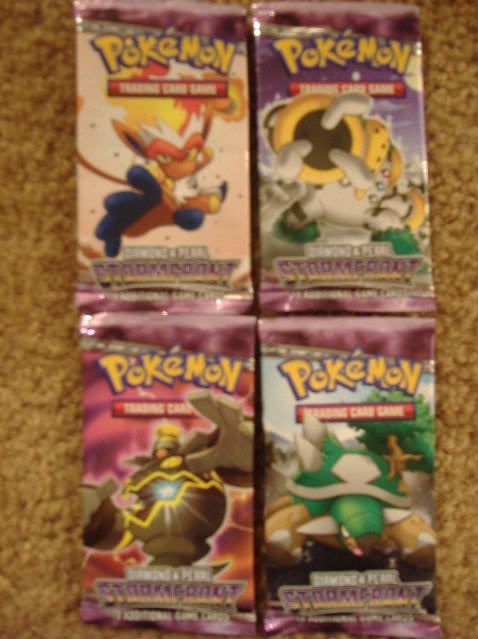 Wrapper art! I kept all of our wrappers, but I might end up throwing out all but one of each. I love Infernape's pose, I wish it was on the poster instead of...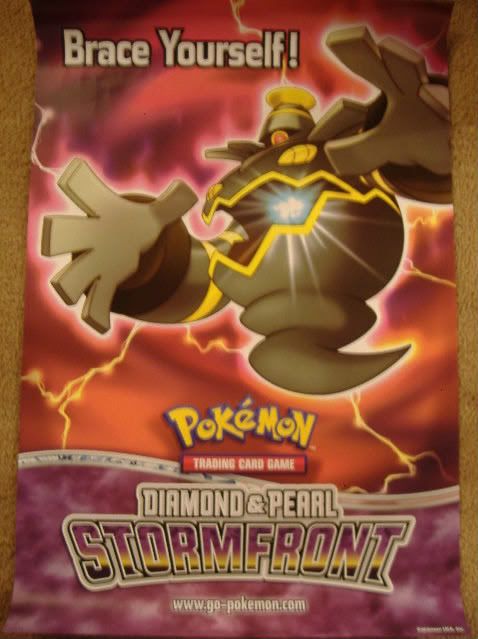 ..Dusknoir. Though the colors are really pretty, and who doesn't love Kouki Saitou?

Now onto the pulls~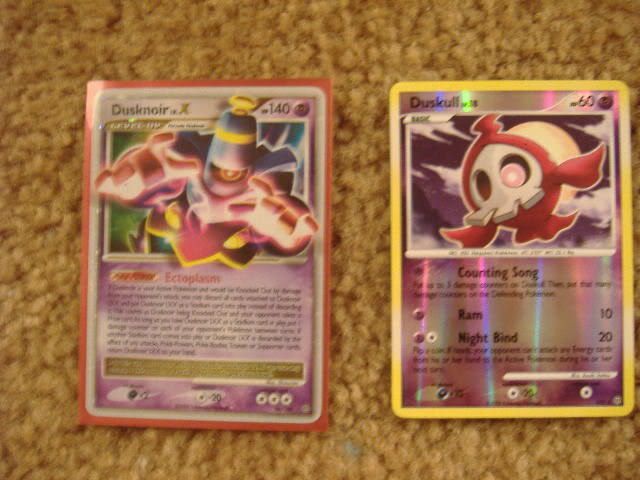 These beauties are the lucky pulls! I got the shining Duskull in my first set of packs, and our friend pulled the Dusknoir Lvl X with her extra two packs after turning in the borrowed energy. It is a huge wall of text for this card, but it is essentially stating that if it gets defeated, it becomes a stadium card that puts one damage counter on your opponents pokemon between turns, and if for any reason is taken off the field, it goes back to your hand instead.

Between 5 or 6 boxes of cards, only three shining cards were found (one each of Duskull, Drifloon and Voltorb). Lucky~!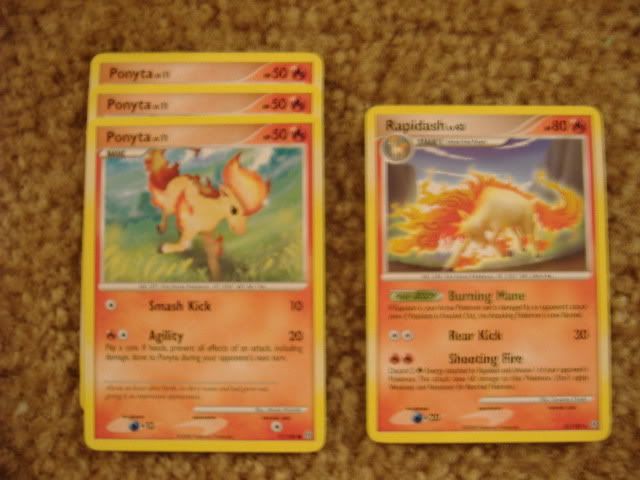 Not a good pack for fire types.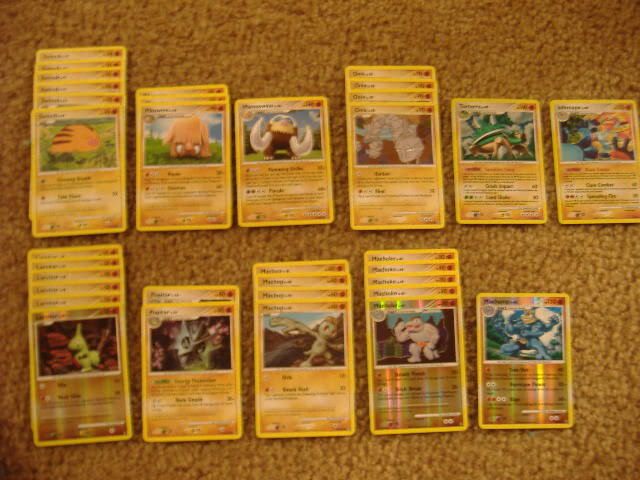 Ground. I love the attacks for Pilo and Mamoswine~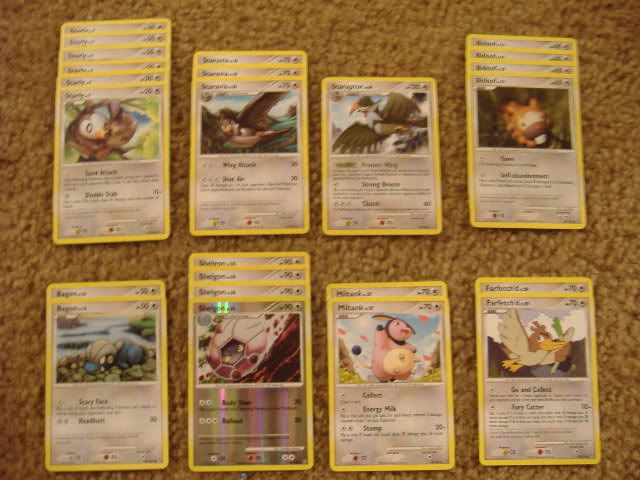 Normal. Bagon is SO CUTE.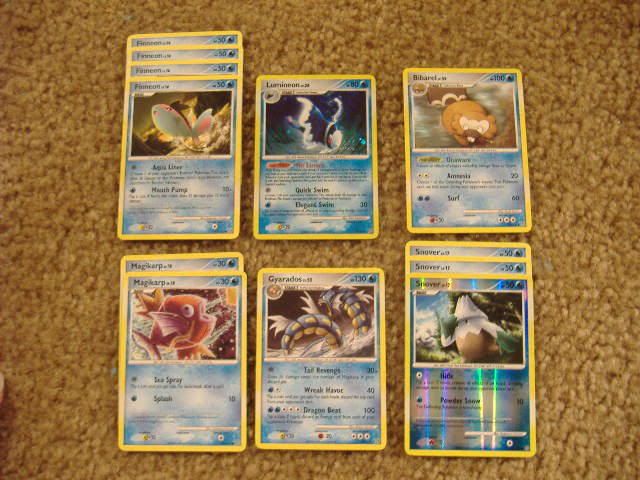 Water~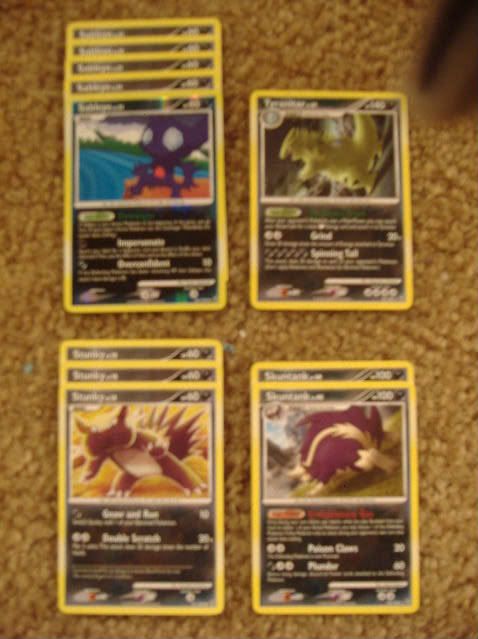 Dark~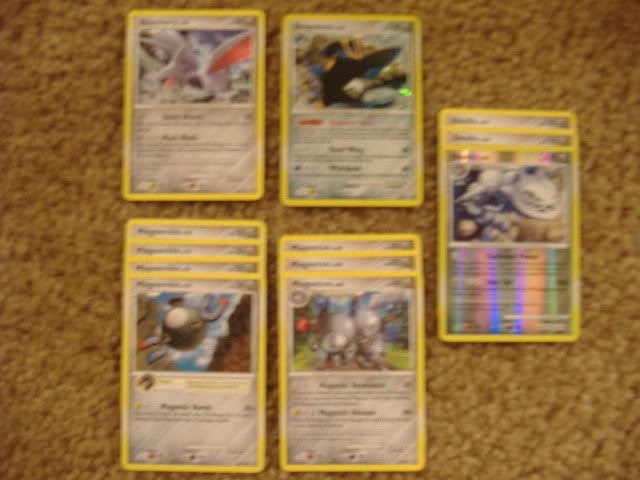 Steel~ I pulled Empoleon! Between the three of us, we got all the final evo starters--hubby pulled Torterra and our friend pulled Infernape.

See that Steelix? It is UBER. Coin flips until you get tails, and 100 effing damage for each heads. x.x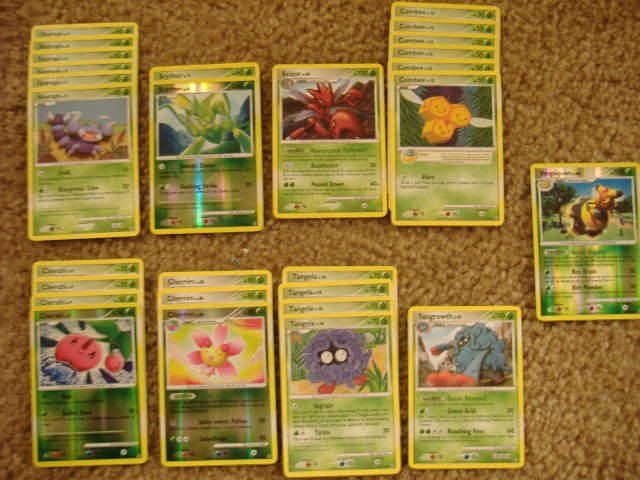 Grass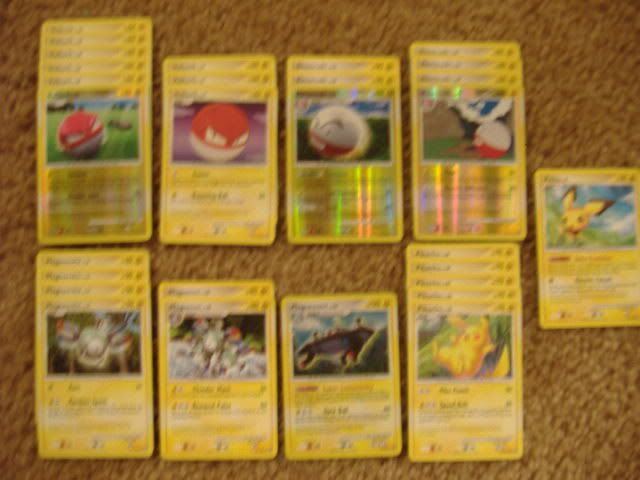 Lots of electric types here.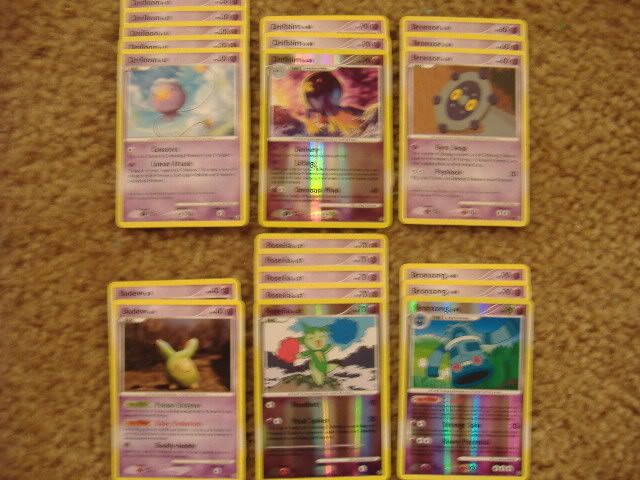 Psychics, too.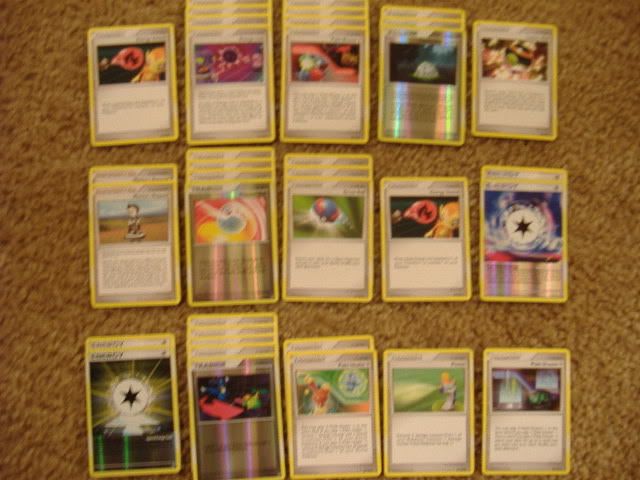 Finally, a wall o' trainers. The most trainers i've seen in a set for a while.

Sadly, we couldn't stay for the booster draft because our friend had to go to work soon, and this shop is half an hour away.