Hey everyone! Most of you have probably long forgotten me by now. :'D I've been on lurking mode for a long time due to real life and computer issues, and to be honest I would have stayed that way for a while longer if not for this get I want to share with you all. I'm very very excited about it so hopefully you'll like it too!




Here's a little preview~


To anyone not familiar with me, my username probably makes my main collection pretty obvious. I joined this community in 2008 when I found it during my search for a Caterpie TOMY figure. I'd wanted one since I was a child and finally with the power of the internet I was able to obtain it. I originally only planned to get that one figure and leave, but this community just drew me in and I have been a happy collector ever since. Through the years I was able to obtain the majority of my wants for not only my main collection but several secondary collections, I made friends and I had a lot of fun. I've always been very proud of my Caterpie collection, how complete it was. I'd even been able to obtain (with my friend Amber's help <3) the ever so elusive music box. But there was one thing that I still didn't have. The very last plush so I could say I officially had every Caterpie plush ever released. It was...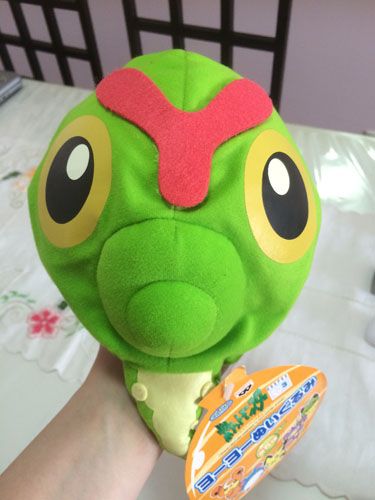 The Yo Yo Nuigurumi plush!

This cutie here was made by Banpresto in 2002. I'd seen it at the PokePlushProject website but there wasn't a whole lot of information on it, in fact not even a photo of the whole thing, to the point that for years I thought it was just a head, haha.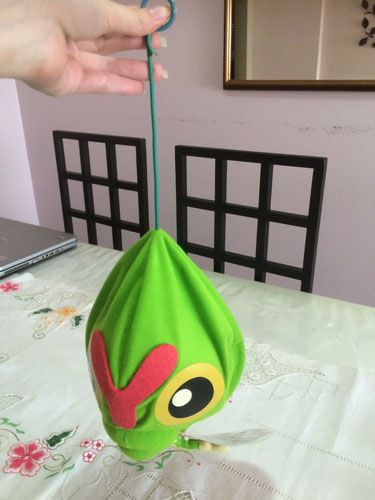 There's a balloon inside his head which has deflated quite a bit over time, but really, it's been 12 years, can you blame it? xD I'm amazed there's any air in it at all. It also has a string you can hang it from as you can see.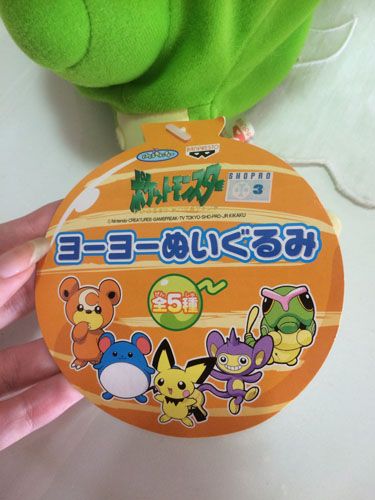 This is the paper tag that came with it. As you can see it shows the plush series, the company, and the other Pokemon that got made.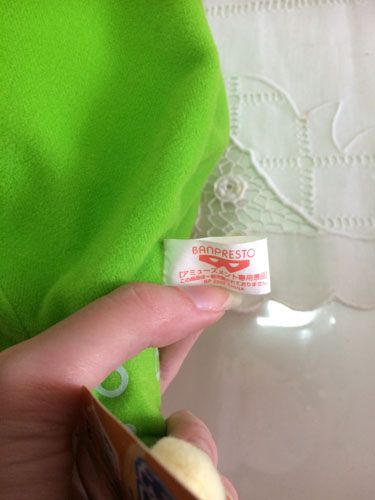 It also came with the tush tag completely intact! It's not even faded. I'm beyond thrilled to have found this in such a perfect condition and with both tags.



As you can see, there's no wear on the fabric or the eyes at all. The circles on the back look great too. He is missing a foot, but since it's felt it should be very simple to fix.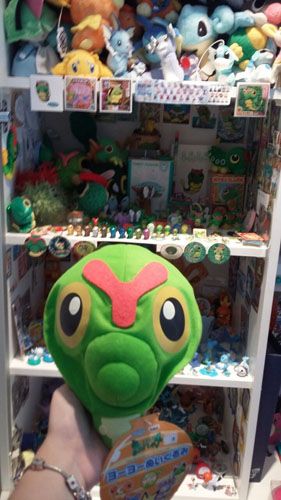 I'm still not sure where I'll display him! I need to do some major reorganizing of my cabinet so he can be seen properly. There's another plush that isn't there, but it's a custom and much too big to fit there without taking away all the free space. I'd really like to display it with my other official items, so perhaps I'll move the smaller custom plushies to another shelf to open up some room? We'll see.



And here's a photo I thought was super cute. My very first Caterpie item next to my latest addition! Now the cycle is complete. :) ... Except for a couple of color variants of metal figures and mini models, haha.

So, that was it! I hope you guys enjoyed reading this post as much as I enjoyed writing it. Thanks for reading!