Ahhhhh! Guys I got my Spring Secret Swap Package today ;u;
I was so excited when I heard it had arrived at my mom's house (I ship all my packages their since she lives in a gate community so it's safer)

And when I got it I literally cried~

Come see who it's from and why I cried!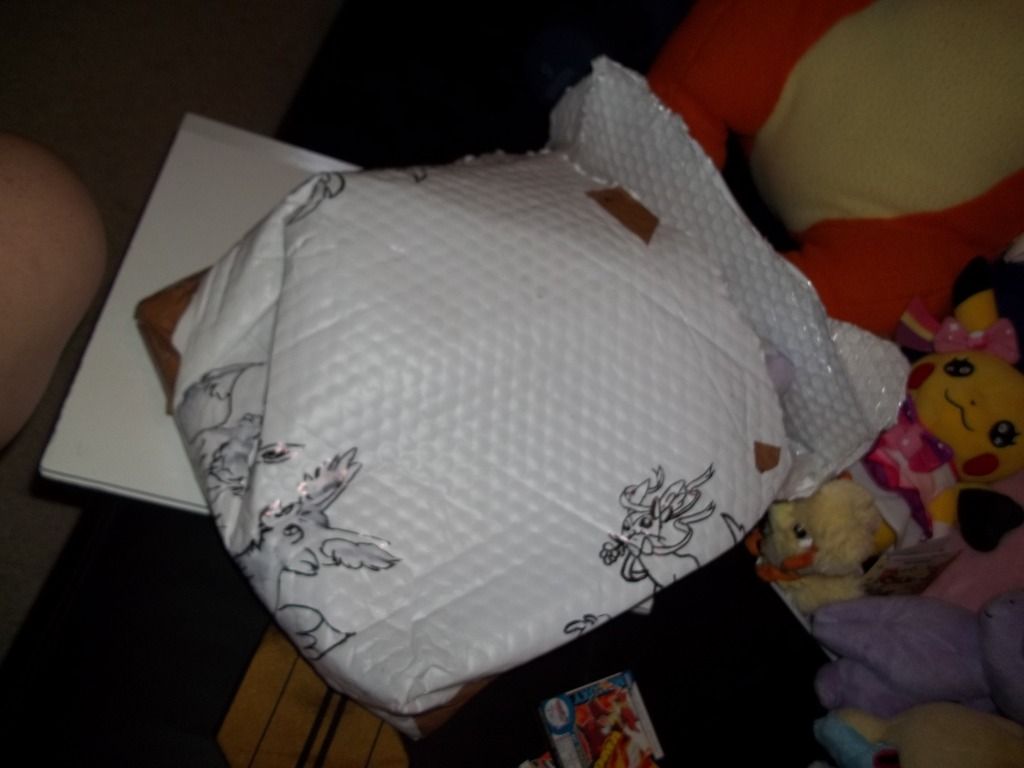 I got this adorable package with so many cute drawings on it! My Mom Girlfriend and I were all oogling over the doodles on it ;u;

Sorry in advance the pictures aren't better!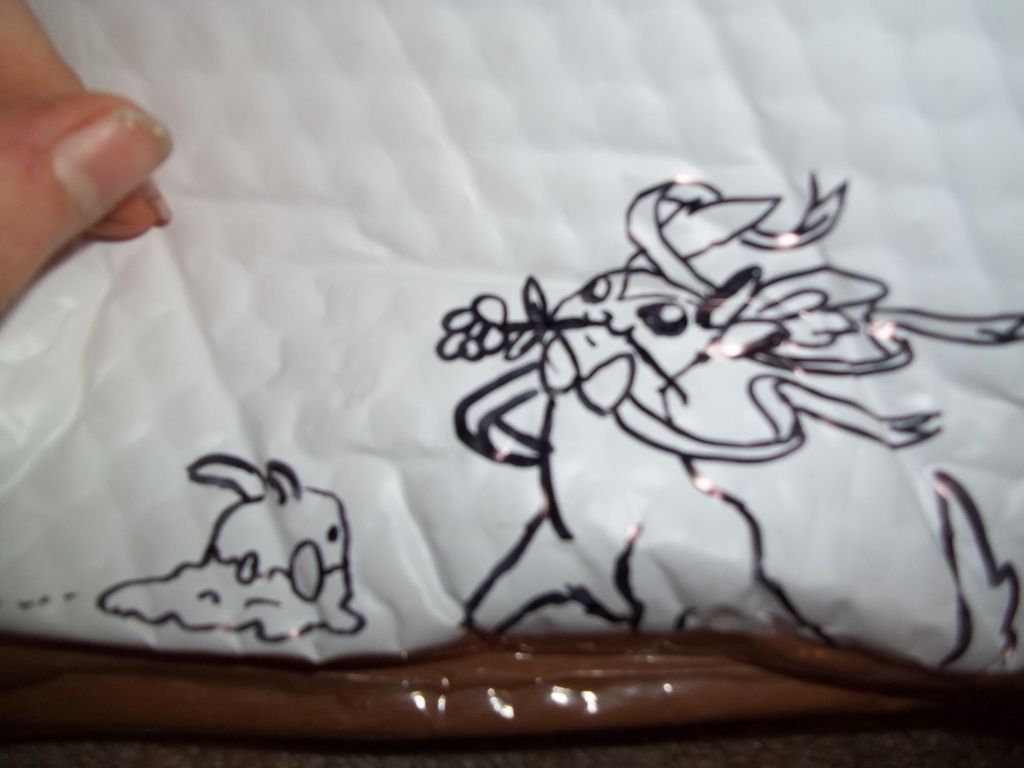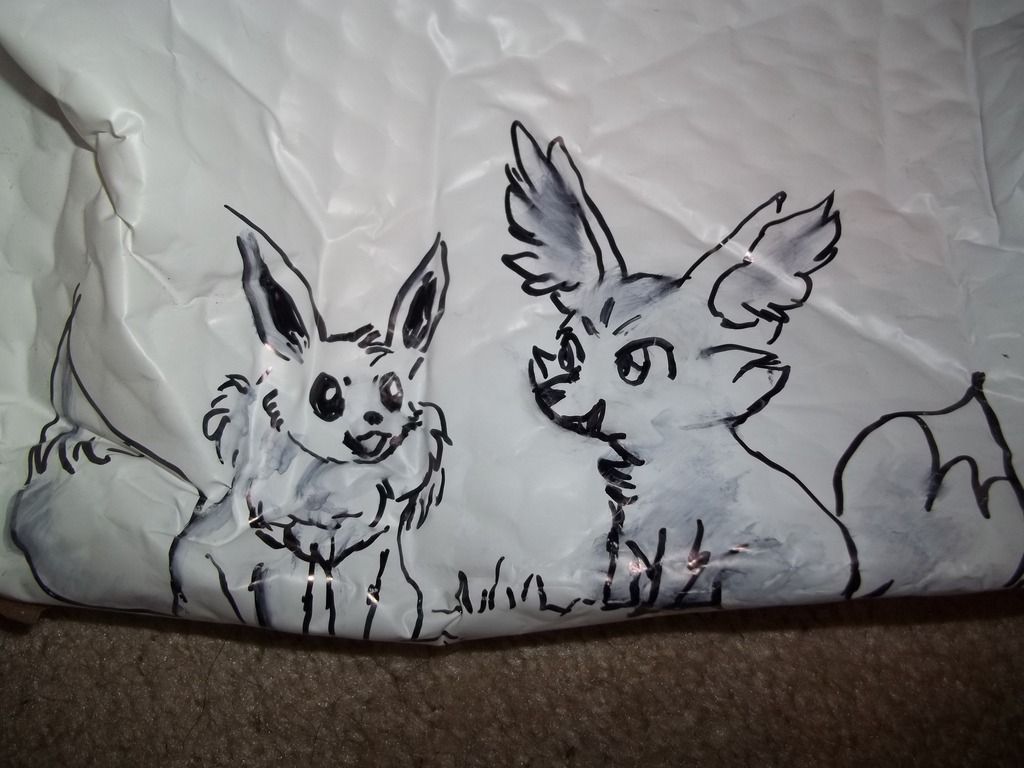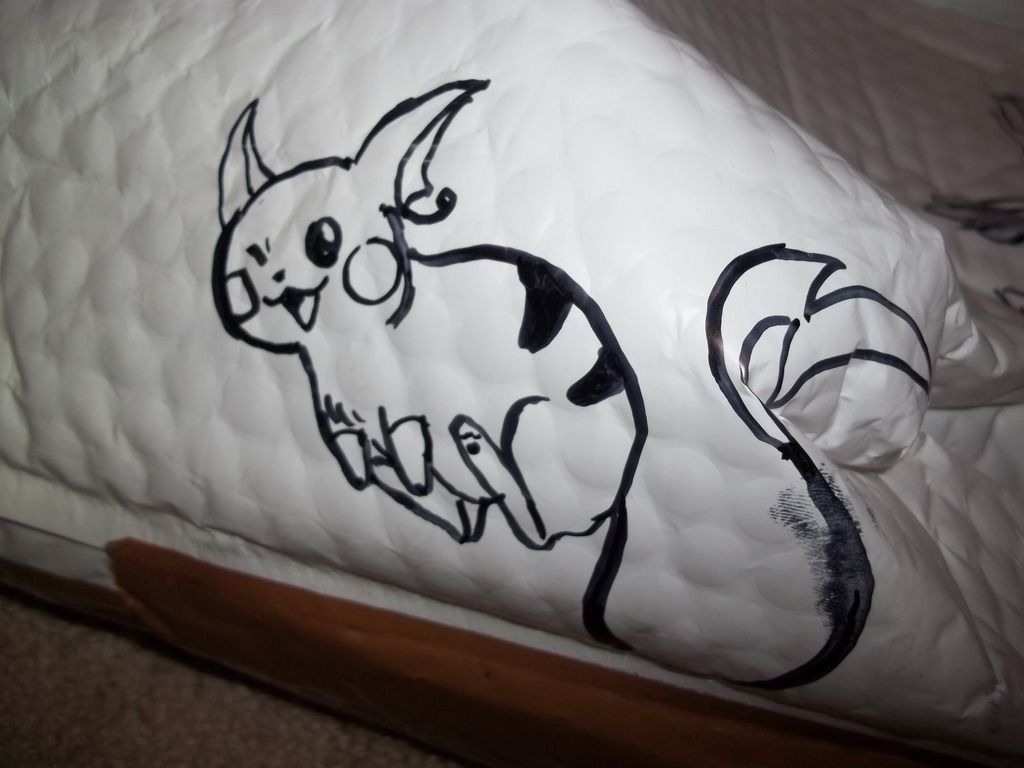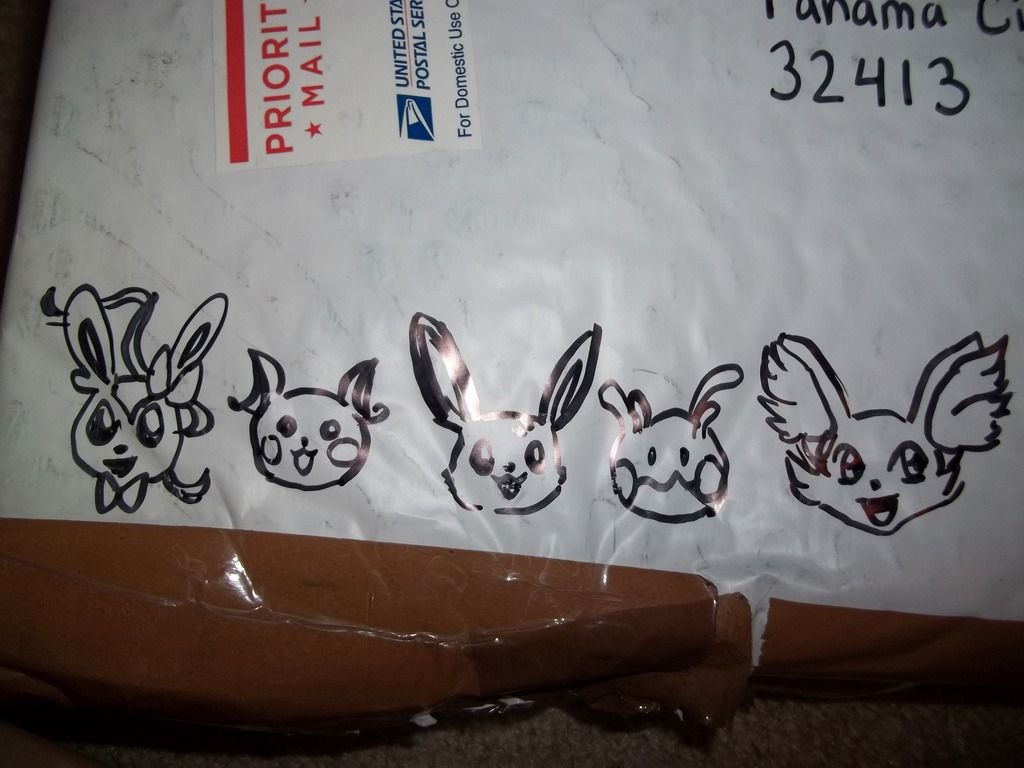 Ahhh so many of my favorite pokes! >U< I'm just dying! And this is before I even got into the package!!

So lets see what's inside




*Screaming* <3333333 ;0; So many amazing things I just didn't even know where to start! Arghhhh thankyouuuuu
buymysnakeoil

fhjsdhfhjsgfhj <33333333333

And the candy fjdsjh I ate some of the pocky already it is so good thankyou for taking the time to hand pick my candy you are too sweet and I love it so much <3333333

Thankyou thankyou I just can't even! I'm really not good with words and words can't express my happiness but I will try ;u;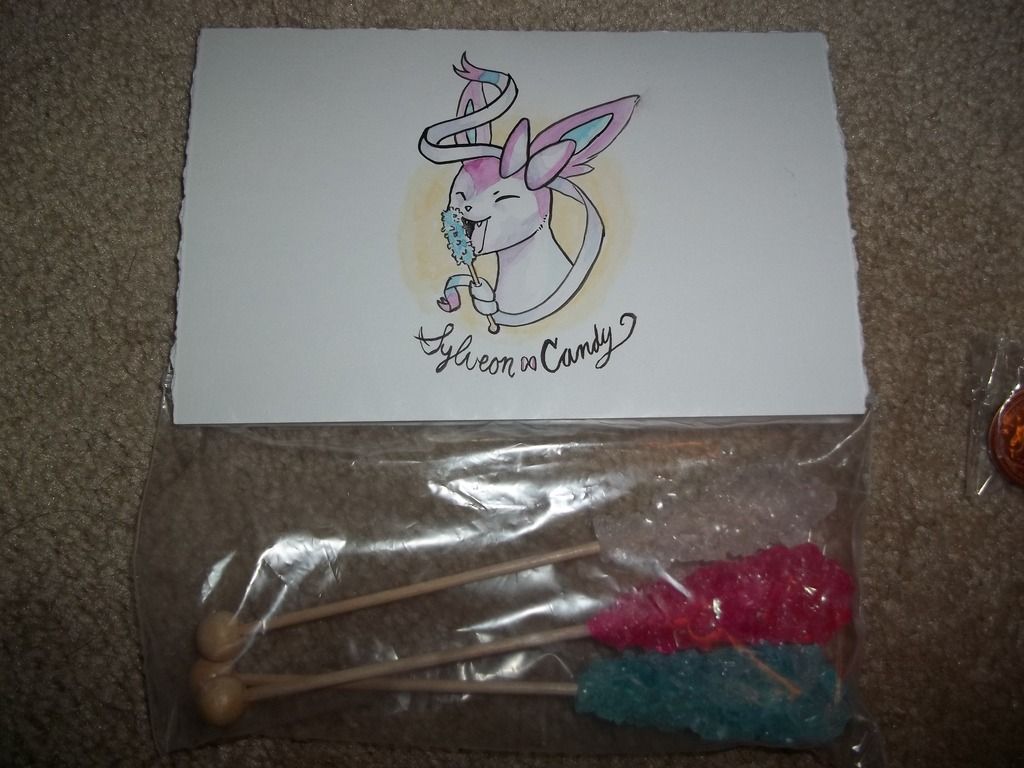 Firstly THIS
JUST ARGH I love candy and these are sylveon colored and the picture is perfect and your art is amazing and *implodes*

I can't even bring myself to open it it is just too perfect~




So then I opened up the cutest notebook with a sylveon saying open me! How could I refuse!

And I found this art, and I cried ;0; it's soooo beautiful and perfect and I like to watercolor but it's really hard and these just look flawless I really admire your artist talent and I love how you draw sylveon and all pokemon and *gushing*




Also I decorated the book because I love it and now I'm keeping all my extra stickers on it and extra cutie flats in it ;u; I hope that's okay~~ <33333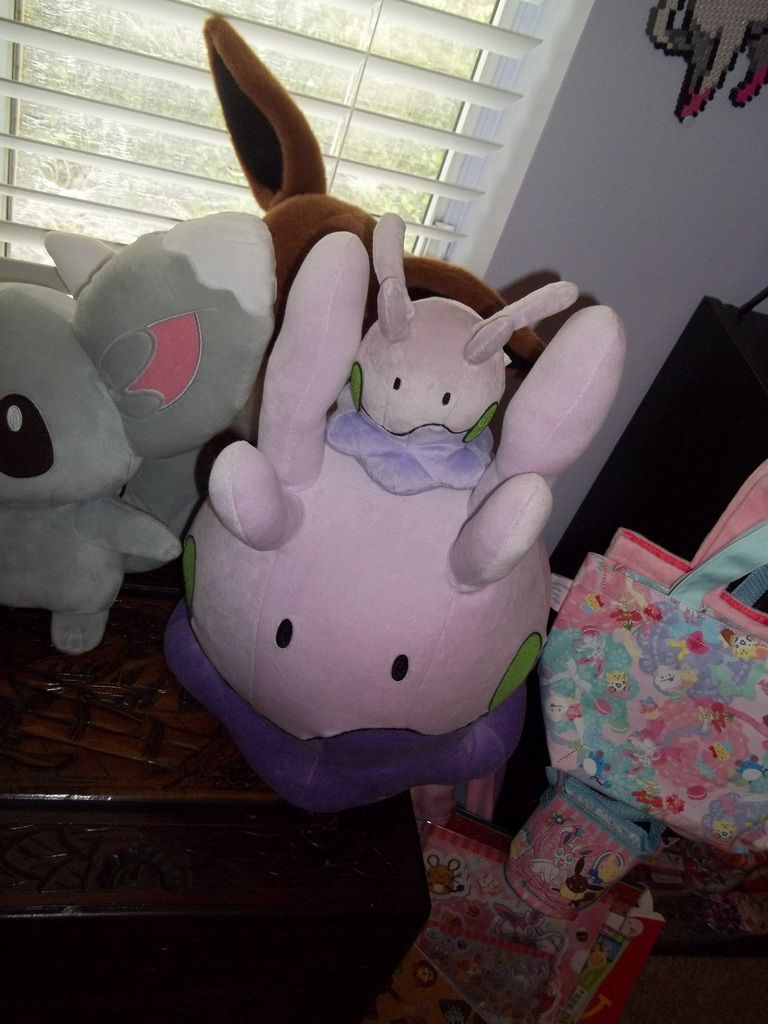 And my little Goomer found a comfy new home on big Goomy! (He will be in the next update I do!)
I love him SO much, I've named him Goomba~ He is SO cute I've been wanting that goomy plush but I keep missing out and not getting them for one reason or another and he is SO soft and SO squishable <3333




And GAH these <333 I adore cyndaquil and he was actually the first pokemon I ever started collecting and he's been my fav starter for since I started playing pokemon so he is very special and this makes the 2nd year ive gotten a cyndaquil in my swap so that's really special ;u;

AND THE PIN ARGH
I loooooooooove fletchling it's my favorite regional bird and I've actually started a tiny fletchling line collection and I love these pins so this is perfect how did you know ;u;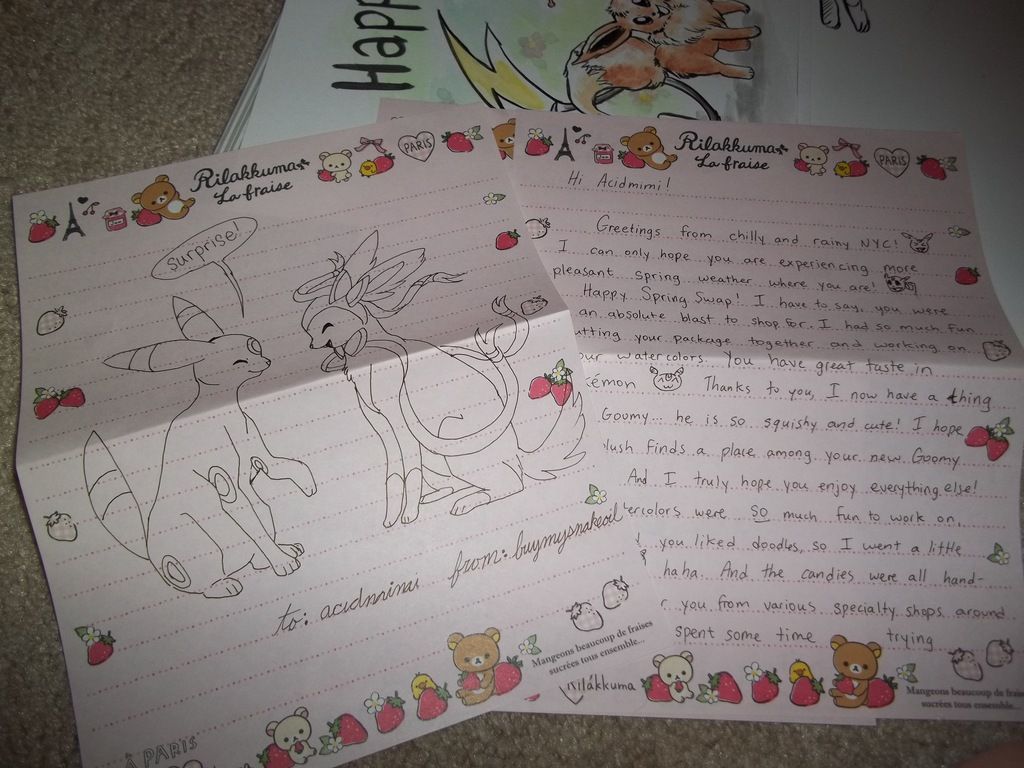 And last but not least my letter and more drawings <333333
Thankyou so much I lvoe ALL the art so very much it is so special to me and it is hanging all over my pokemon room now~

Thankyou again a milliong times thankyou if I coudl I'd give you a big hug (if you're cool with hugs haha!) <333 ahh thankyou for such a special Secret Swap!! *Happy dance*






Now for my room Meme
Just a peak at my pokemon room, I took these a few days ago so unfortunately they do not feature my new special secret swap art!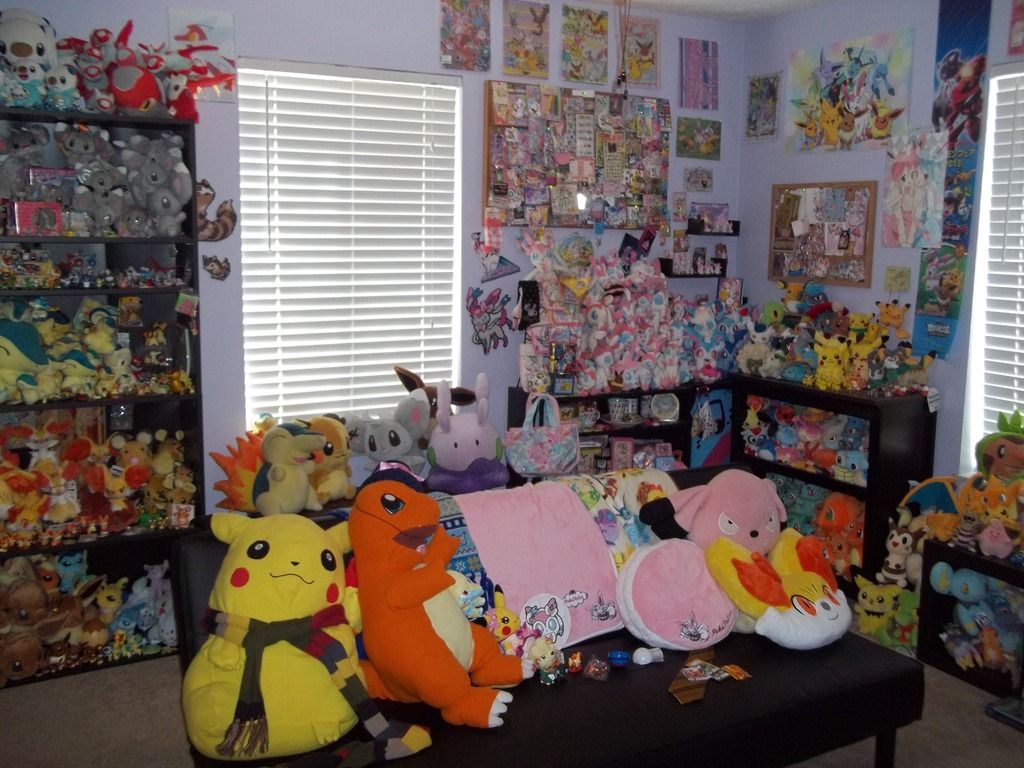 The veiw from the entrance to the pokemon room, Lots of shelves of plushies and stuff! We painted the walls purple when we moved in! It was my girlfriends' Idea and I was kind of nervous but I really love the pokemon room being purple. Purple is actually my favorite color so it's my own special place in the house 'u'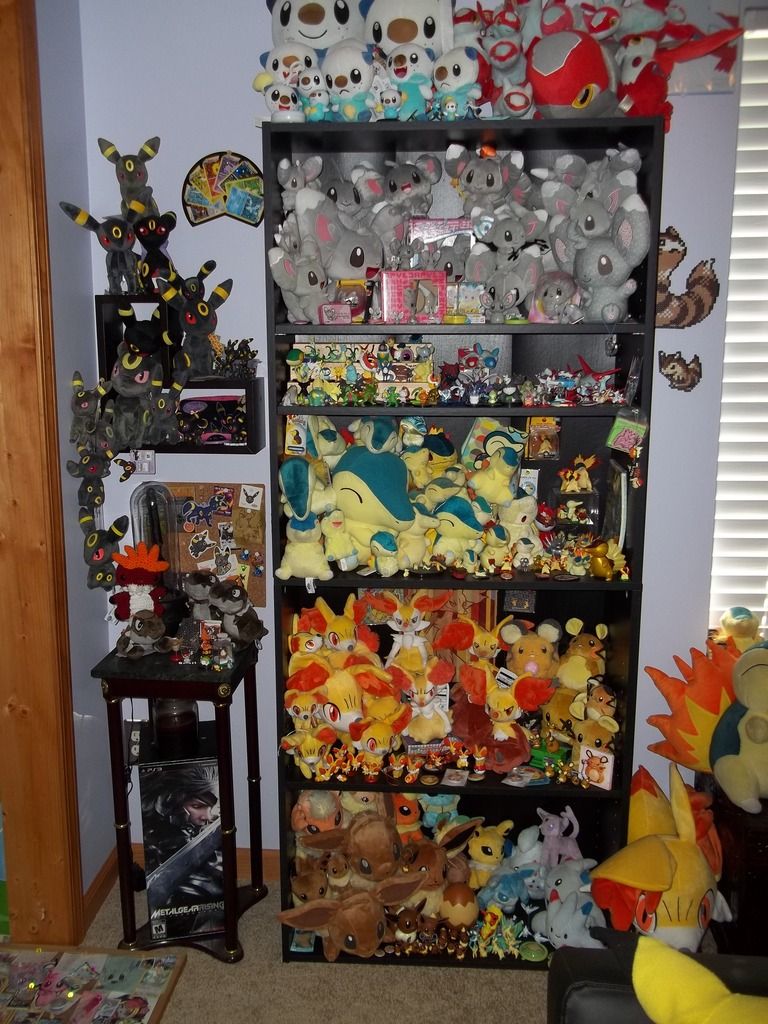 To the left is a bunch of collection shelves <3 My Cinno babies and Cyndaquil babies and umbreon babies and so many babies! And underneath my umbreons are some of my girlfriends personal collection, mostly her rock dinos!




Moving to the right I have my lifesize plushies (Dedenne is actually larger than lifesize don't believe my lies)

I love them all very much <333




Ahh the sylveon corner!! I worked really hard on this so I'm very happy with my collection it's so pink! I lvoe sylveon so much so this part of the room makes me smile a lot <3 And theres my pokedoll collection as well and my accidental pikachu collection and some gogoats too <3




The sylveons go all the way to the floor! Argh I wish they weren't on the floor but I'm running out of room again jsfhjds xD!




More of my Gf's collection! And the start of my gooey dragons and absols and pitapokes! OH and bunnies :D And random plushies underneath <3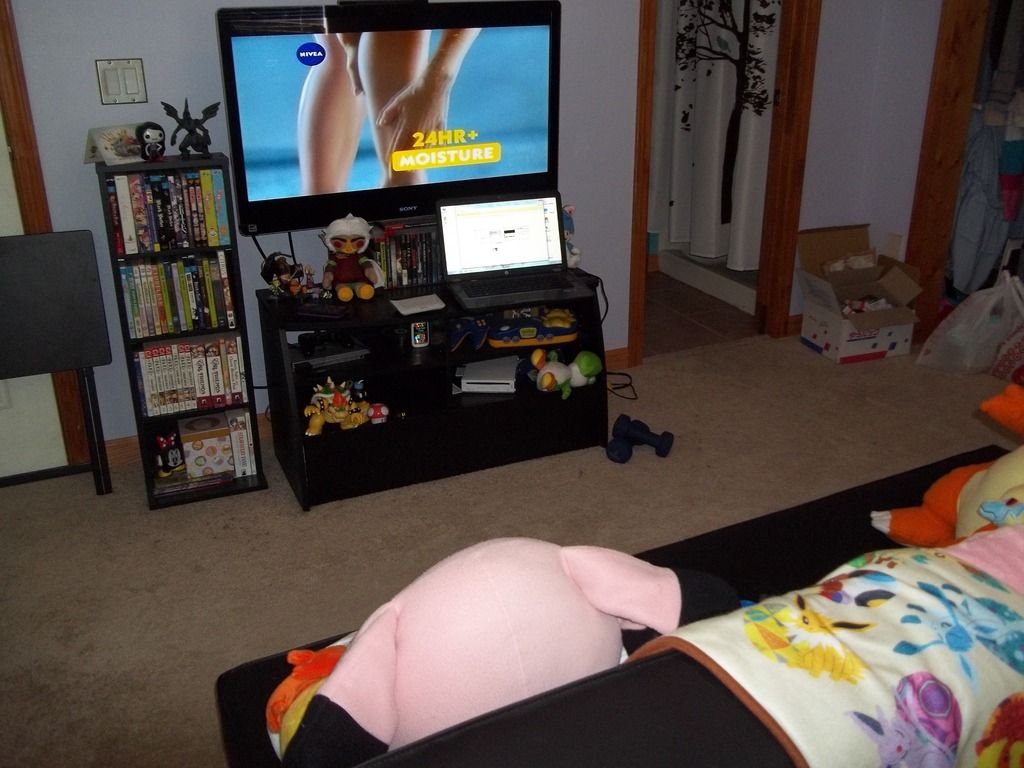 And the front of the room Not a lot of pokemon stuff here but theres a TV for playing pokemon movies! Or errr commercials of legs?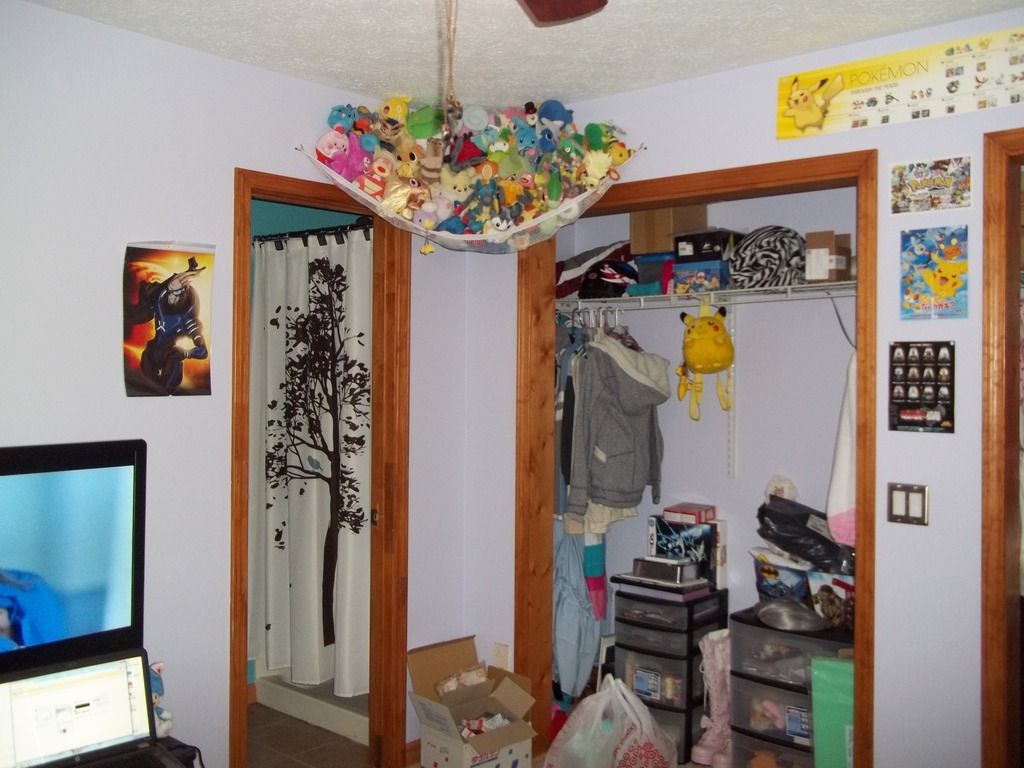 Plsuhie hammock! :D I love my plushies but I had a hard time finding space for all of them, so the ceiling seemed like the most reasonable choice xD

Sorry for the boxes and stuff though I ussually keep things very clean in their but yknow.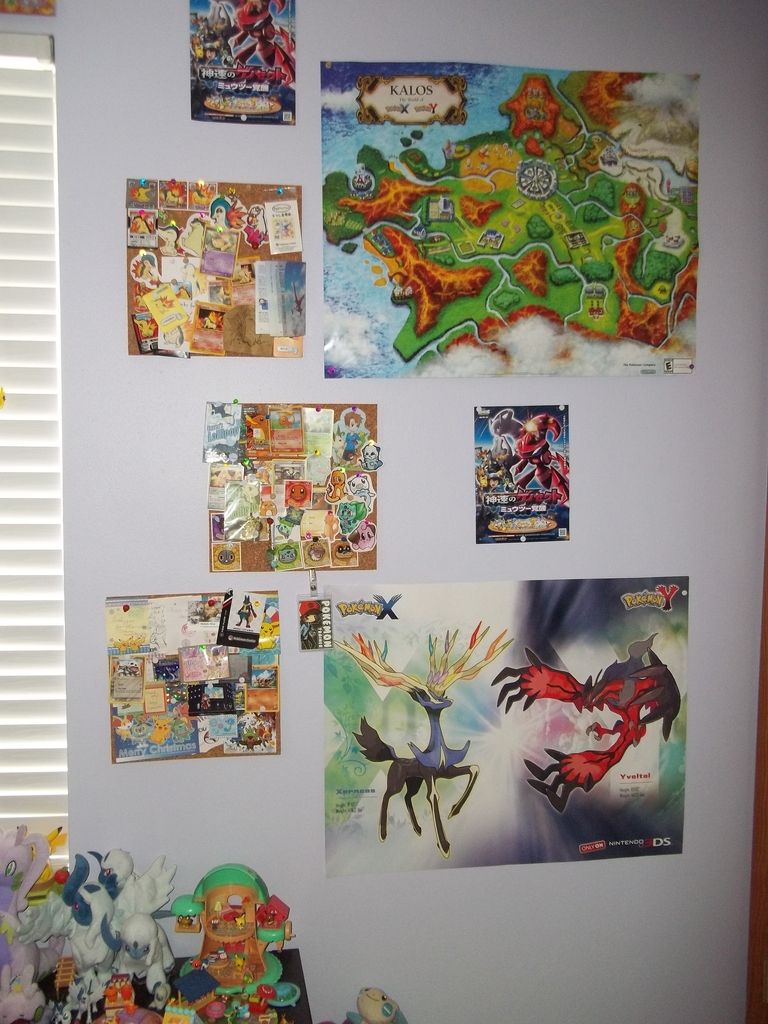 Aaaand some posters and flats :D

I hope you had fun touring my room and seeing my swap! <3

expect and exciting update in a week or so!