EDIT: Sales permission granted by dakajojo 10/2009

Hello comm members,

Just have a small handful of sales today. I'm cleaning out my room and selling whatever I can in preparations to move to Japan! I just landed a job there and will be leaving shortly after graduation. Thanks for taking a look and whatever you're able to help take off my hands I really appreciate!

Also I have a fairly large eBay lot listed online with some nice goodies, feel free to GA it. I know I had some issues on my part on the last GA that was hosted of my lot so feel free to contact me asap about any questions and whether or not you find the listed bid price as too high or too low! Also any further questions about item conditions feel free to contact me. I'm not very active on LJ anymore but I'll try and check everyday at least for the duration of the eBay listing.

http://www.ebay.com/itm/301582887467?ssPageName=STRK:MESELX:IT&_trksid=p3984.m1555.l2649




EDIT: Ah, it just sold! Sorry!

I also have a pikachu GBA SP listed on eBay as well,
if you're interested feel free to PM me or comment here and I'll sell it to you directly with a community discount!

http://www.ebay.com/itm/301578056088?ssPageName=STRK:MESELX:IT&_trksid=p3984.m1555.l2649




Thanks for being such a great help everyone,

now onto the sale items:

All games work and have been tested by me!
If you don't respond within 48 hours the item will go to the next person.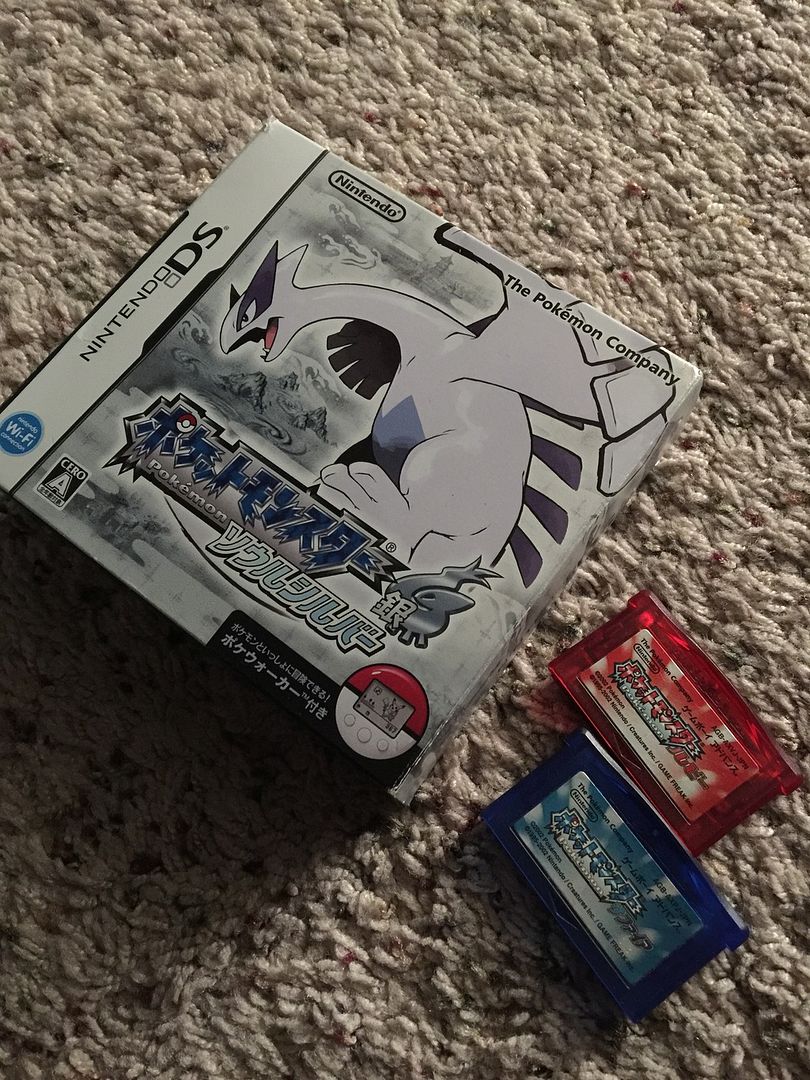 Japanese copy of SoulSilver $25
In great condition, includes booklets, Japanese pokewalker, original game case etc.
The outer cardboard box has a few creases, but nothing majorly noticeable-the photos make it seem worse! SOLD

Japanese copy of Pokemon Ruby 15$ 12$
OR BOTH FOR 20$!
Japanese copy of Pokemon Sapphire 15$ 12$




Small Pokemon Petit backpack 30$ 25$
Has been used but shows no signs of wear, except for the right shoulder strap which is coming apart slightly (could be fixed with a little sewing help) however it doesn't affect it's carrying capacity! I stick my 3DS, some games and books and it carries it fine, even with the slight tear also the zippers have a little bit of paint wear and the reflective lash tab has a slight crease. It's a fantastic backpack and I get compliments all the time going out with it! its the small size version but it fits me, a college student, just fine. The lash tab is actually black, but it reflected when i used flash!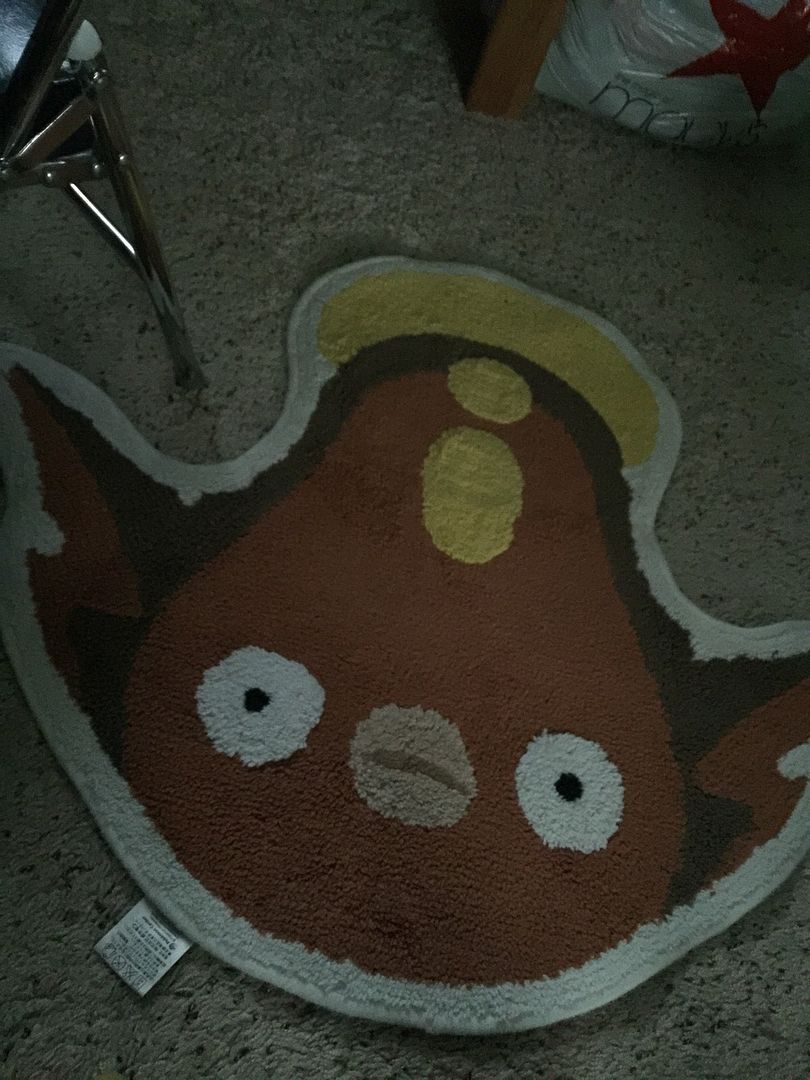 Stunfisk Floormaggyo Rug 50$ 40$
Has been used for a while, but still looks great! I vaccuum it every month or so and it looks great afterwards. I have the detached tag which I will include. It's decently sized and will bring joy to everyone who steps on it. sorry for the dark photo!