I now own some things I never thought I would ever own.

First...




YES! FURRET CLEAR KID!

A friend of mine on one of the Facebook merch groups found this beauty on eBay for me, and when I saw it up for auction I immediately messaged the seller and asked if I could BIN it. He agreed and noW LOOK WHAT I HAVE IN MY POSSESSION!

I never ever thought I would own this figure. I'm so happy! He is a little beat up (scratch on his arm, I wish I had some paints that I could touch him up with), but so what, these guys seem to be quite rare and it was the only one I've ever seen for sale!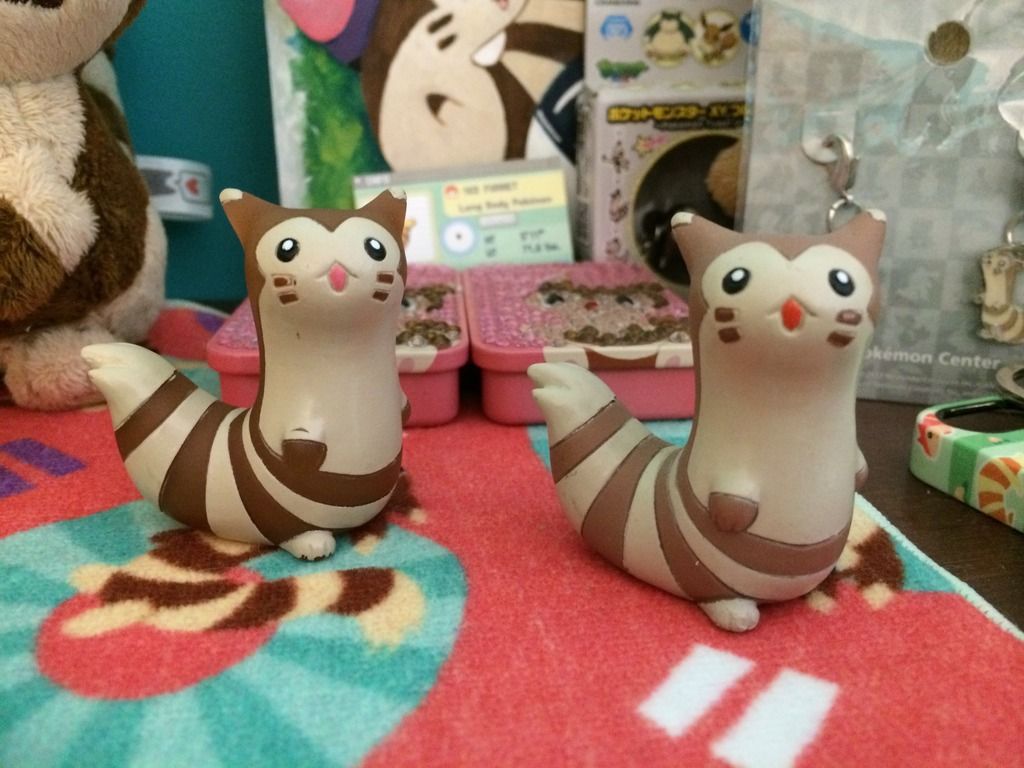 I'm just. AHH. I am so thrilled.

In relation to figures, I also got the Furret FCS figure, SEALED in its original packaging! I took it out for the below photo, but I put it right back in!!

And I also got the very tiny Furret figure, that I'm not sure what its called. If anyone could tell me the name of this figure (small one next to the zukan on the right) it would be much appreciated!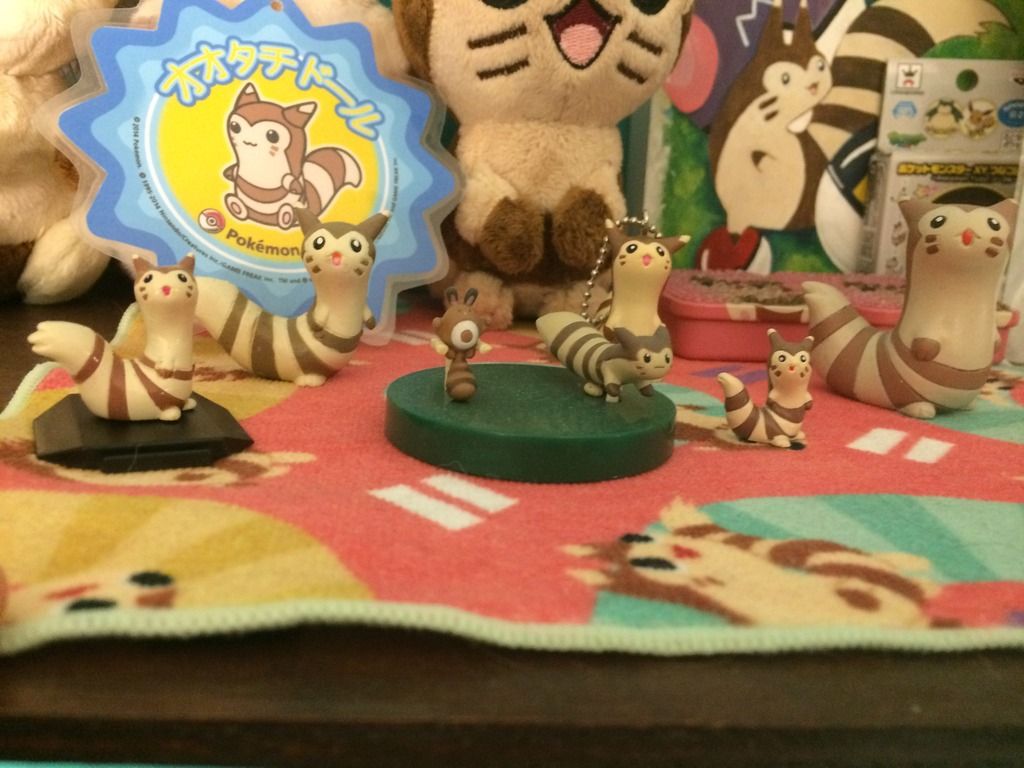 Left to right: Furret FCS, Furret TOMY, Furret zukan, Furret TOMY keychain, tiny figure which I am not sure the name of, Furret kid.
*Furret clear kid not shown in this image.

Since I've obtained some pretty rare Furret figures, I decided to invest in some acrylic figure display boxes. I've only obtained the "large" ones right now, but my smaller ones for my FCS and the tiny unknown are on their way!

My collection is due to be rearranged (I just bought this lovely bird cage shelf at Joanns that will be helping me with my space issues that needs to be mounted on the wall) but here are the figure display boxes at current!




They are pretty nice! I think they were a great investment :)

And then for my other grail that I never thought I would own...




MWT FURRET MASCOT PLUSH!

This was the last official Furret plush that I needed for my collection, and I had been eyeing the one on eBay for a while but I didn't want to pay more for it than I did my MWT TOMY Furret plush. So I messaged the seller and asked if they would take $70 shipped and LO AND BEHOLD. IT IS NOW MIIIIIIIIINE!

I'm just. I am so extremely happy with how my collection is right now. It has been a joy to create and nuture into what it is today :')

On a side note:

I am IN SEARCH OF...




...the FURRET TOY CAR!

PLEASE let me know if you know where to find one or if you have one for sale!



*photo belongs to slothyshroom, please let me know if you want me to take it down*



Found one!

On a final note, I hope everyone has a happy spring and all you university students ace your upoming finals! :)