AAAAAAAAAAAAAAH MY PARCEL ARRIVED!!!!

To give you some context, I had been having a horrid week at work. Mondays are normally bad, after a bank holiday is worse and after DOUBLE bank holidays is truly dreadful. Then AWESOME parcel day happened and made my entire year! I forgot to take pictures before I opened the box but I definitely remembered to take pictures of my gorgeous parcel art. :D Tiny!bat is here to show you my gift!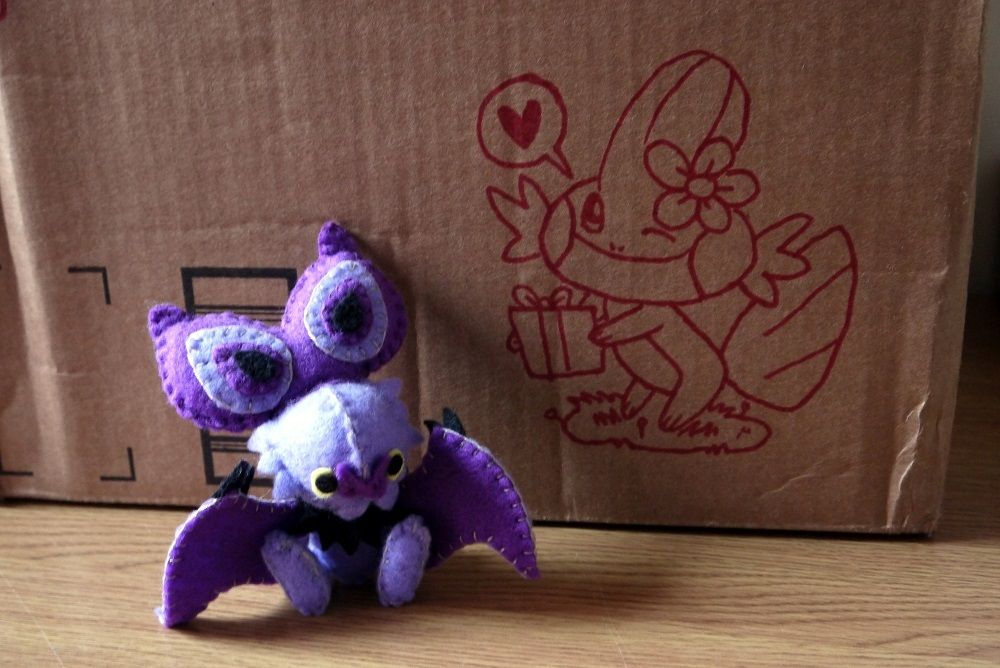 Yep this huge parcel is definitely for me :D Look at that cutie kip!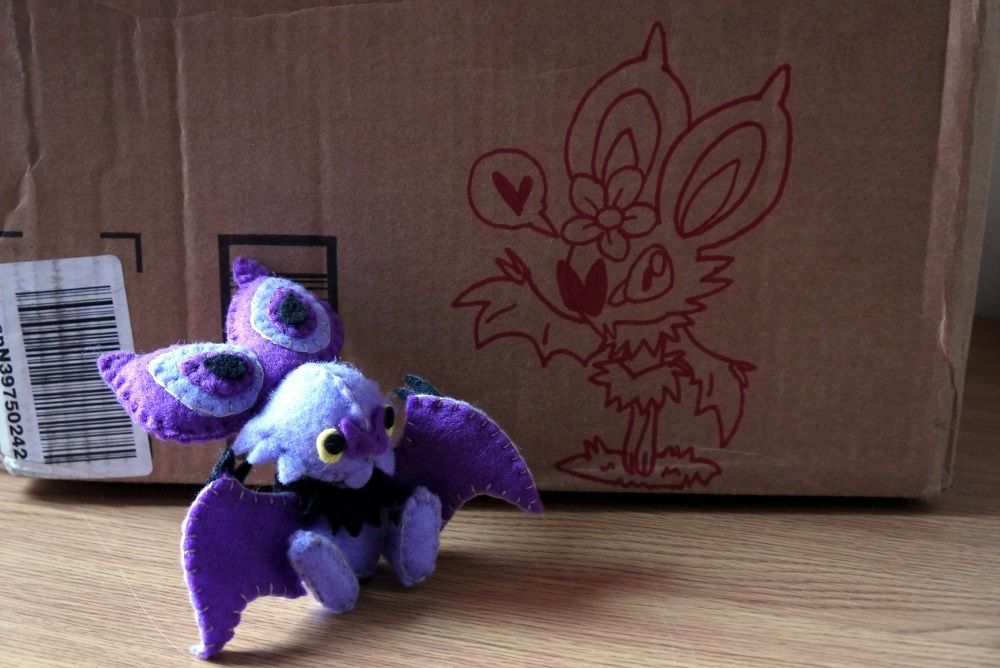 Bat says this pic is better, but he is definitely biased. :) I adore them both! I'm going to cut them out and keep them :D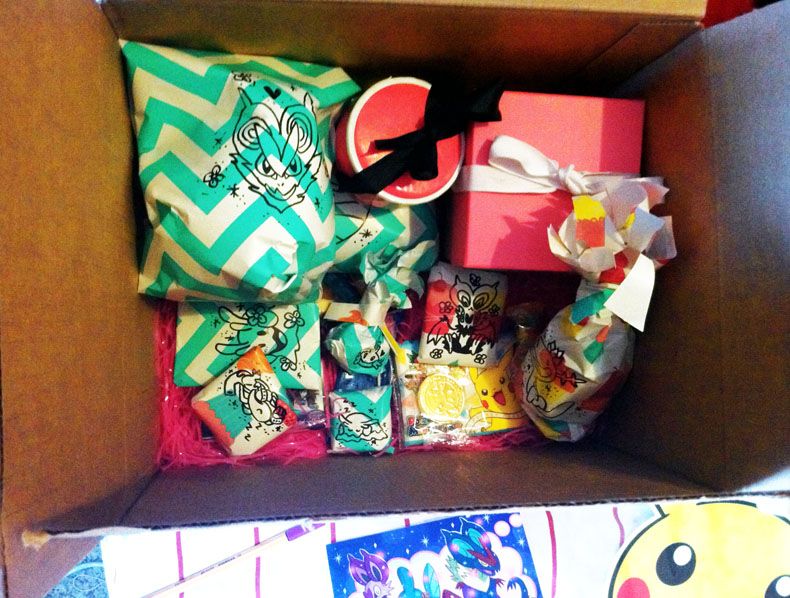 Luckily my partner took a picture before they sent it! So you can see how beautifully wrapped everything was before I excitedly tore it open XD



Every single gift was wrapped and had a gorgeous doodle on it! ;__________; I'm definitely going to keep them all! EVEN THE WRAPPING WAS AWESOME *flail* This is the best present EVER.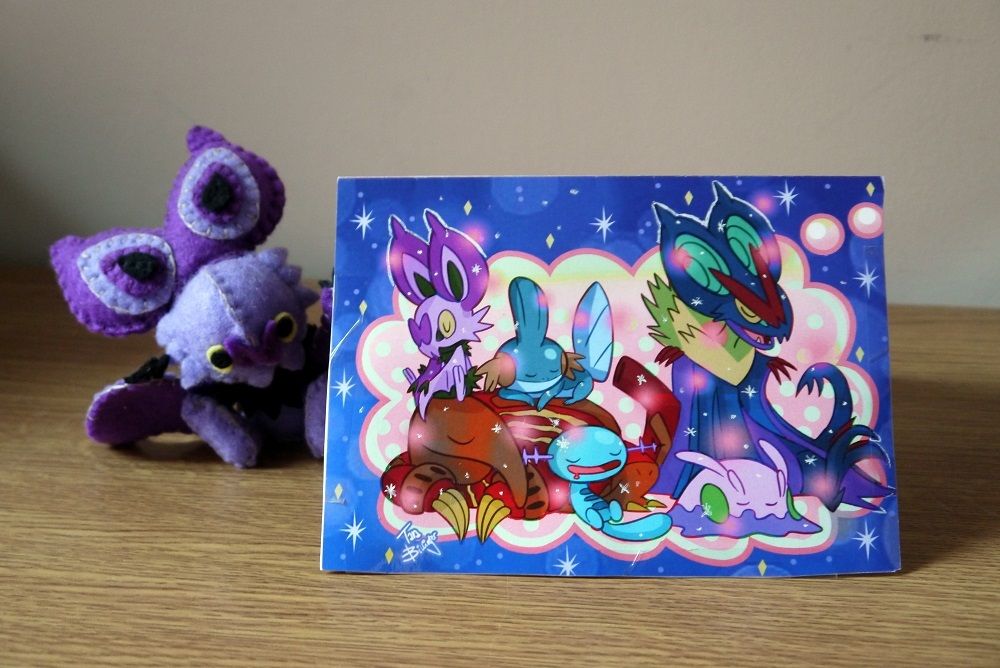 First thing in the box was this BEAUTIFUL drawing! All of my favourite Pokemon fast asleep!!! I have never recieved artwork just for me before and oh my gosh this is the prettiest thing. I love it so much. I'm going to get it printed and framed so it can be a part of my collection forever! My partner said she wanted to make it look like they were a new set of the sleeping figures and they really do! (And I know what I'm going to sculpt next ;D)



Then lots of super tasty looking goodies :D I love Pokecen biscuits but everything is so cute (especially that Pika lollipop!) I don't know if I can bring myself to eat it! XD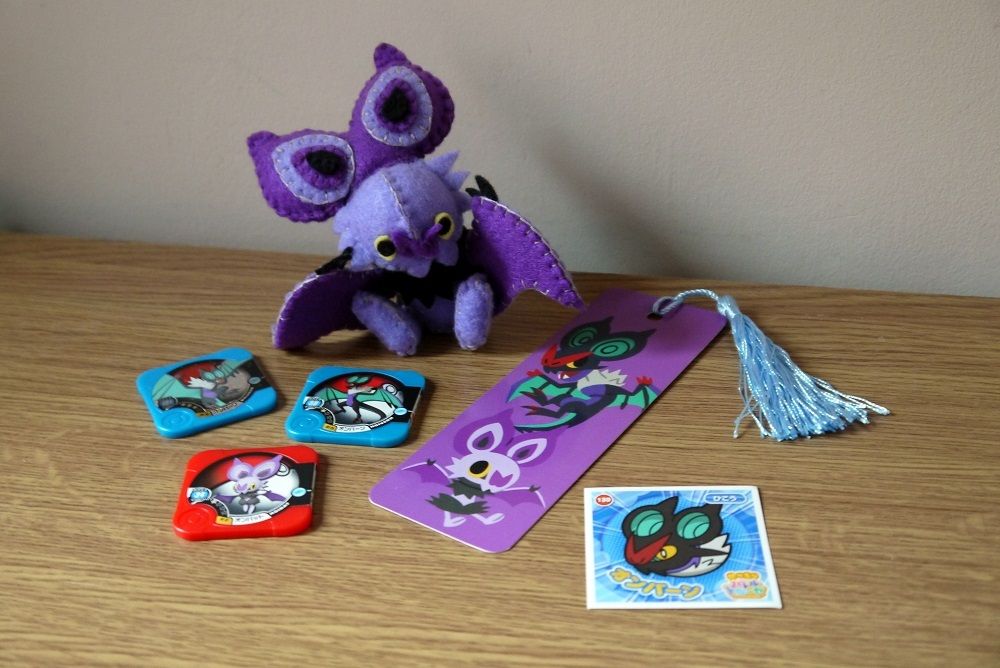 Tiny!bat picked his favourites out first! (It turns out he is very biased!) :D I have never owned tretta before but I am impressed by how sturdy they are. I'm definitely going to have to get some more of them. The top one is holographic/shiny and SUPER cute. Then a bat Pokemon time style bookmark! I have the matching case for this, I use it to keep my 3DS in so I'm really happy about this too! And then finally a Noivern trozei (shuffle?) sticker that I have missed in I don't know how many sales posts and features the cutest artwork <3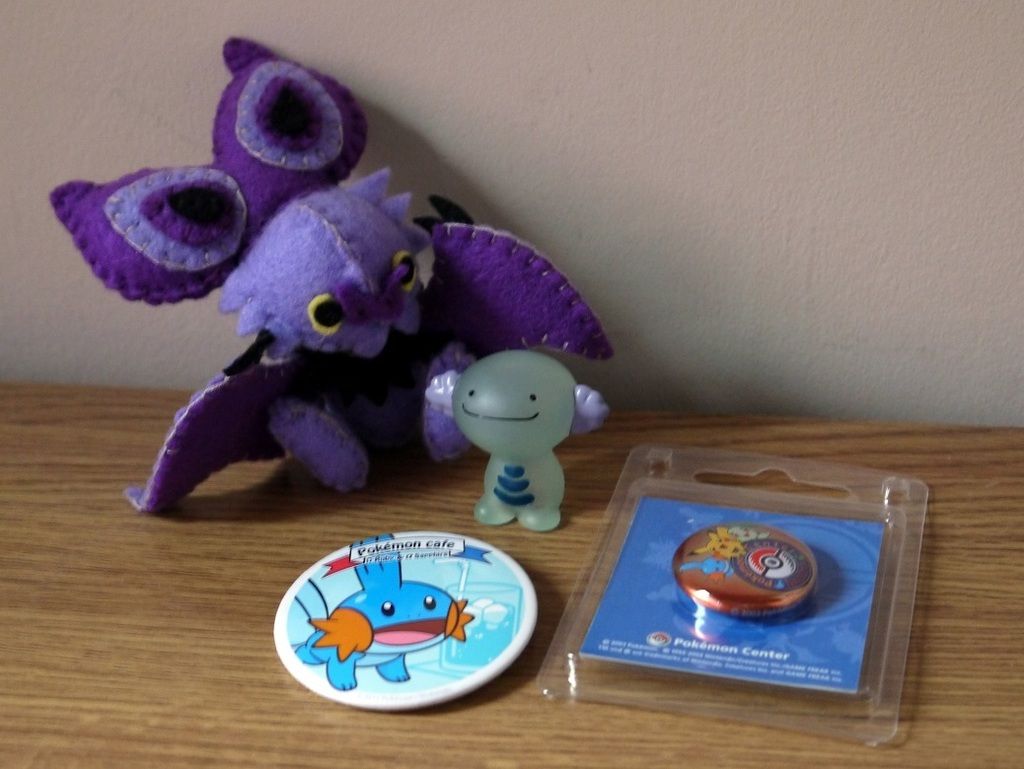 More tiny friends! I don't have many Woopers yet so I was thrilled to get the clear kid! I love getting all the different variants of kid figures :D And Mudkip's Pokemon Cafe badge! I loved how sweet everything was from the cafe promo but this was the only item that was just kip <3 Then a Pokemon Centre Nagoya badge which I don't own (are you a mind reader?) :D I love the Nagoya stuff but it's all from so long ago it's really difficult to find so I'm always happy to get new bits!



Some bigger friends :D Both off my wants list! I wanted the US Petit Mudkip because it's so different to the JPN one, having a plastic clip - I'll definitely have to do a comparison at some point. Besides, you can never have too many Mudkips :) Pikachu is a little buddy for my DX Pika! I love having matching sets of things and Pokedolls are no exception <3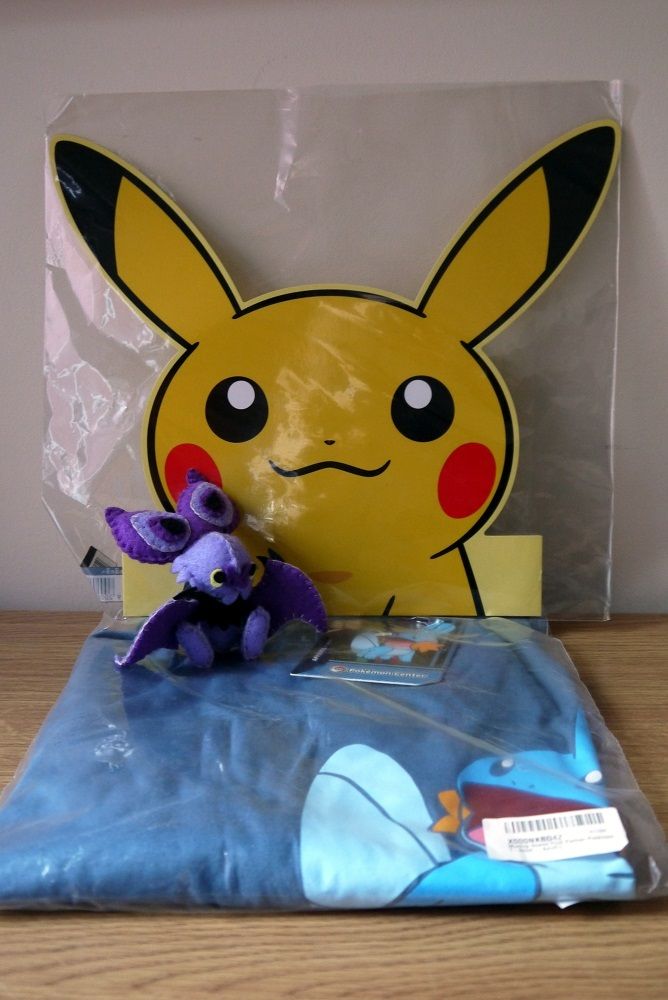 Even biggerer friends! I'm so excited to finally get this Mudkip shirt! :D It fits me perfectly and I love it! Also a Pikachu hat because who doesn't love Pikachu :D I love his chubby round Pokecen design <3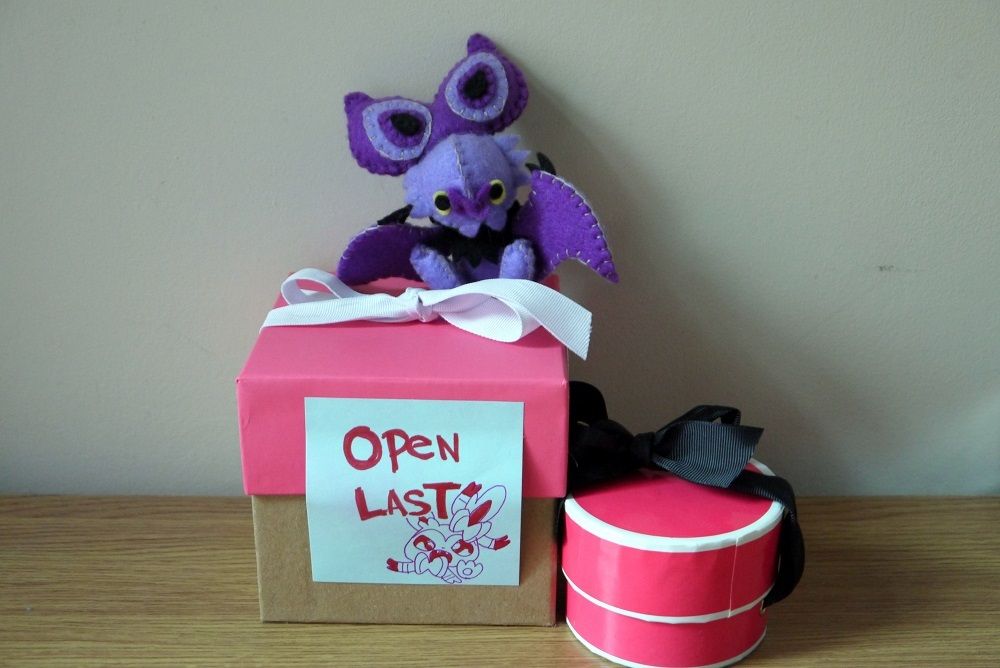 THEEEEN in case all of that awesome wasn't enough, there are 2 super special boxes! And a rather cross looking Sylveon telling me to open that one last so I guess we had better not argue with her! Tiny bat isn't stupid ;)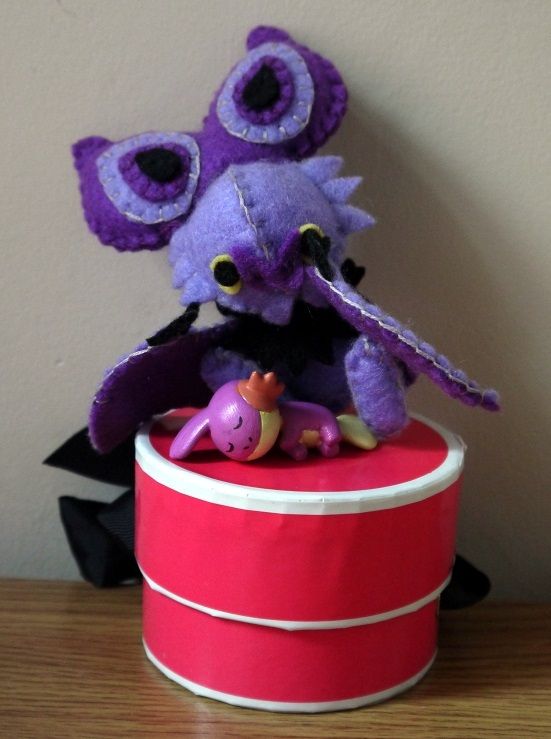 LOOK AT MY PRECIOUS SLEEPY KIP ;________________; She is so adorable! Sleepy Mudkips are my absolute favourite Mudkips and this one is gloriously shiny pinky purple and I love it so, so much. She will be taking pride of place with my sleepy collection :) Shhhh, sleeping <3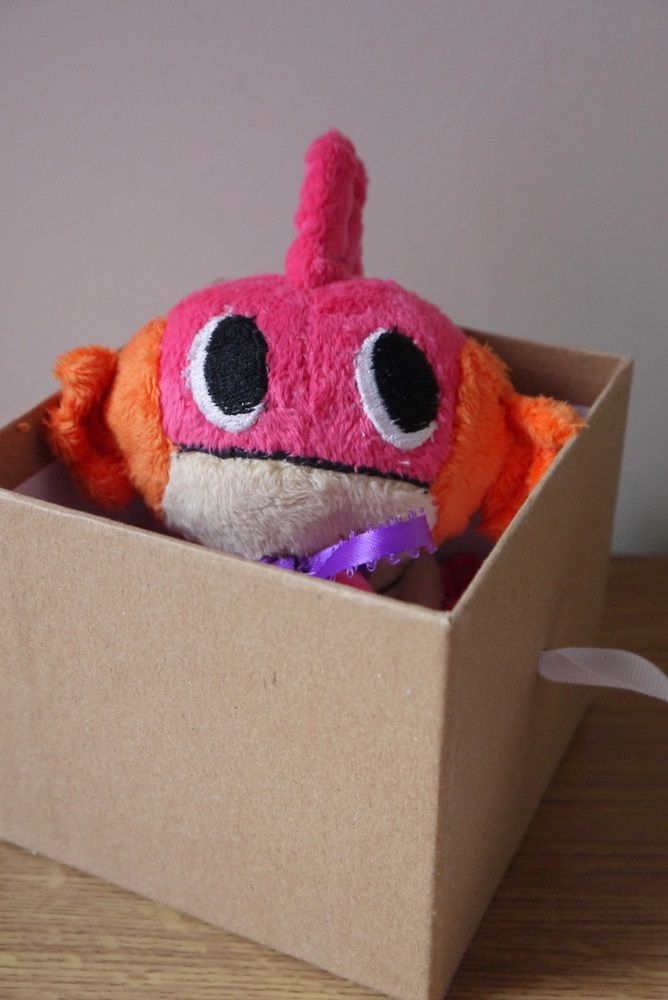 I straight up squeal-flailed when I opened this box BUT YOU CAN SEE WHY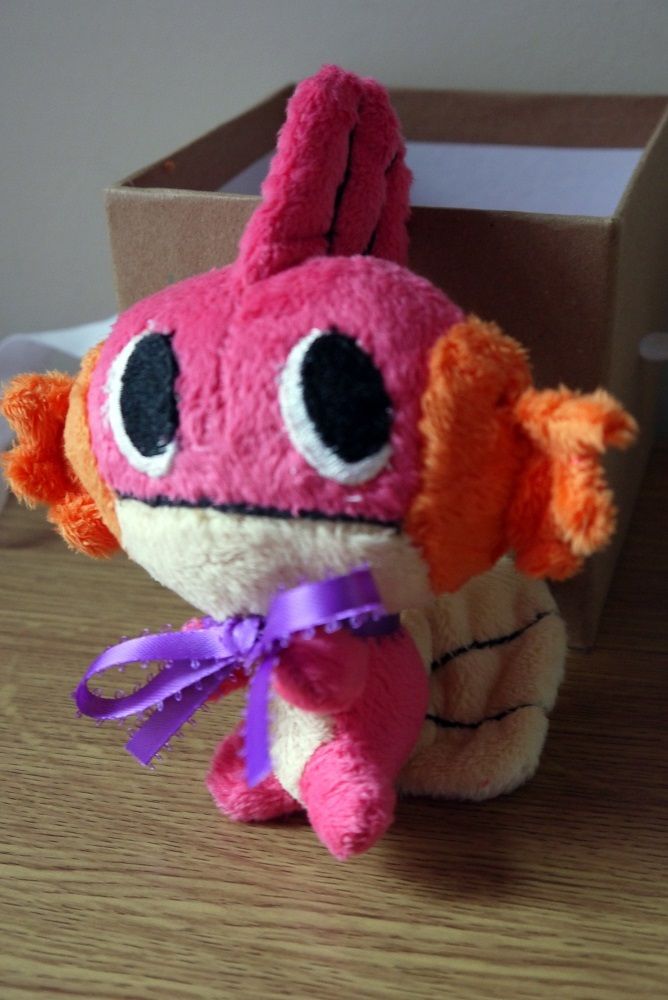 Isn't this the cutest Mudkip you've EVER SEEN? A beautiful, bright, shiny Pokemon Time Mudkip! I am absolutely over the MOON with this little girl and I keep going back to look at her just to make sure she's still there and I didn't dream it! I am thrilled to bits with her and she is beyond anything I ever imagined I'd ever get from this swap <3 I was so gutted Mudkip didn't get a plush when it was his turn in Pokemon time (only a clearfile and a strap :() so this little lady is so special for me :3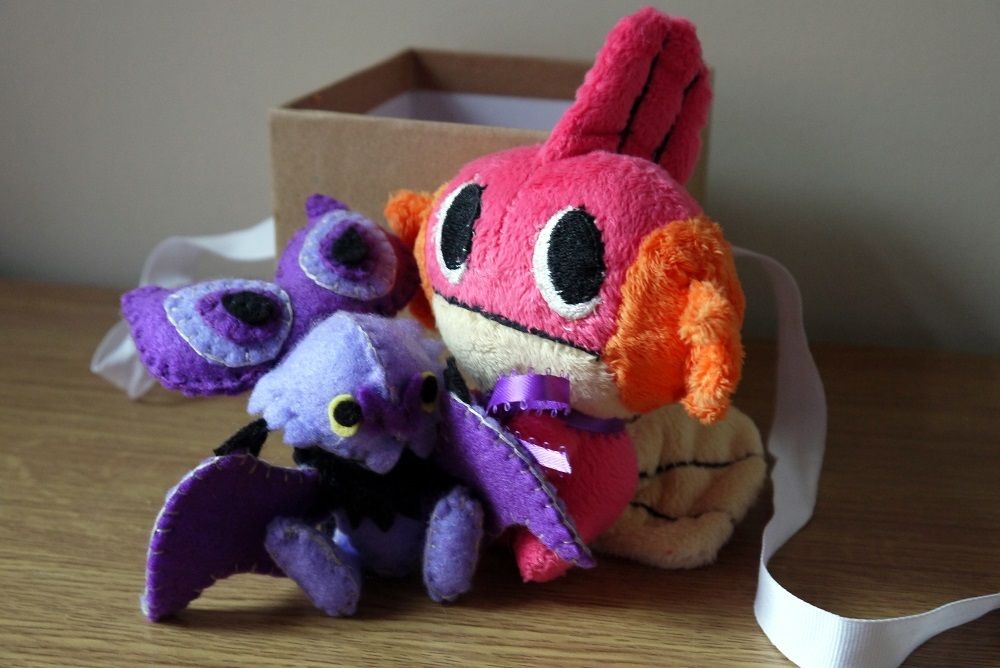 Tiny!bat loves her too :) Perfect friends <3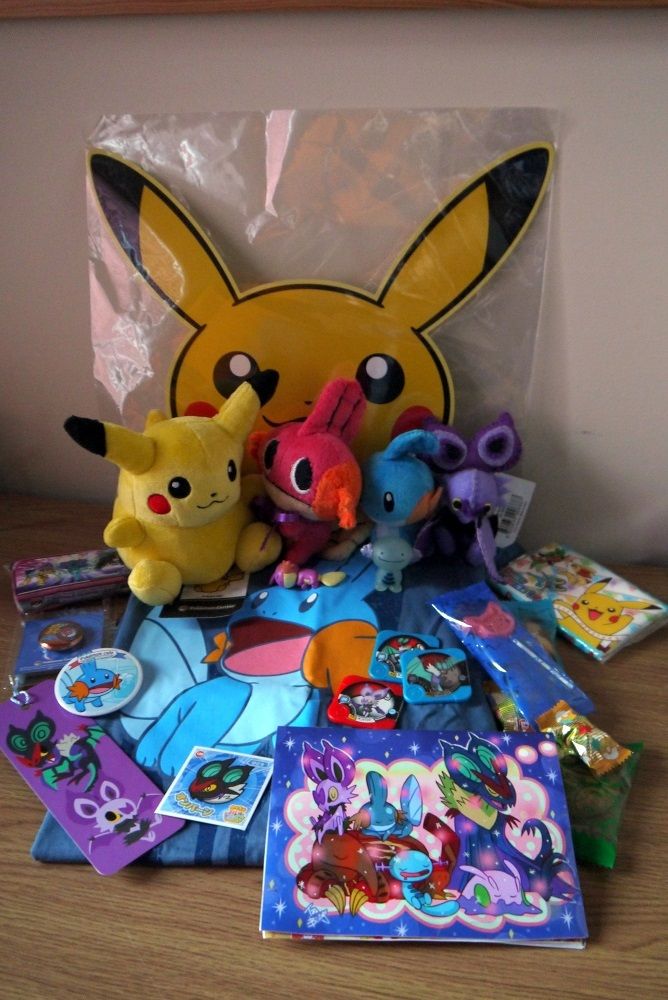 I really, really wasn't kidding when I said this is the best parcel I have ever received in my LIFE. WOW. My swap partner really went above and beyond! Who could it be, I wonder...



None other than the talented, wonderful, AMAZING
slothyshroom!!! Thank you SO much for sending me so many wonderful gifts! <3 I love each and every piece and I will treasure them in my collection :) I already know exactly where everything will fit in perfectly! (You even might have persuaded me to get my butt in gear and post a long overdue collection update so I can show them off! <3)

I was so worried and anxious over whether to participate in the swap but I am SO glad I did. This year has been wonderful and I've loved seeing other peoples posts and how excited they are over their presents! I'm watching my tracking for my gift like a hawk, it's currently on an airplane to its destination so I hope it arrives soon :) So don't worry too much if you haven't got your swap gift yet, it might be me! ;) Thank you again to my wonderful swap partner and also the mods for organising such a brilliant event! I can't wait to participate again next year :D