Hello everyone!

It has been awhile since I posted here last, hasn't it? I actually gave myself the banstick on buying, so I've been trying not to look here. its been hard!

So.... I would like to invite you along to see my latest custom plushies. I currently make them and update my shop every few weeks, so what you see is ready to ship!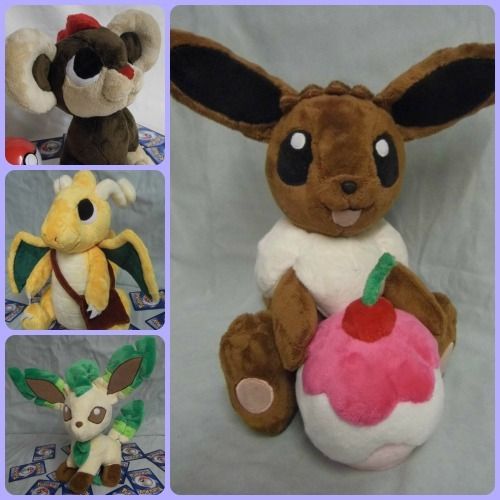 My Etsy shop is here - https://www.etsy.com/uk/shop/TrulyStuffed?ref=listing-shop-header-item-count


I may consider partical trades for custom plushies, depending on what you have.Also, if you don't have an Etsy account, I'm happy to conduct the sale here too.


They are being shipped from the UK, SO if you'd like them shipped with tracking please do ask. I accept paypal and recieved sales permission on 6/10/14 by
allinia

My feedback is here - http://feedback.pkmncollectors.net/feedback/view/angelberries/


If you have any plushies that you'd like to see in future, please leave a comment!