I'm putting up a mini-sale, since I won't lie, I'm hard-pressed at the moment, like a lot of you. :<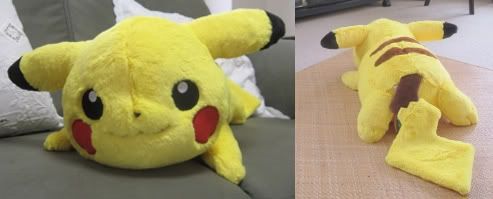 Normal policies apply. I will only hold items for 24 hours, and payment is via paypal only. All items may take up to around a week to mail, and internationals may take a little bit longer than that.




TOMY Shaymin Plush MINT - $35 OBO, Vulpix Plush - $12/OBO, Clear Espeon Kids Figure - $15, Latias Candy Dispenser - $6, Shiny Drifloon Custom Keychain (made by rachelled) - $12 (I paid around $20, methinks)




You may try to haggle on the Shiny Kid and Bracelet. I'm more serious about selling them thi go round.

Espeon/Umbreon Bracelet - $4, Shiny Flygon Kid - $40, Ultra-Rare Light-up Glacidia Flower Skymin Bracelet - $75




Leafeon Pokedoll (No hang tag, but was PERFECT condition) - $50/OBO, Leafeon Keshipoke - $10, Leafeon Chougettou - $10 OR: All: $65 for all three!