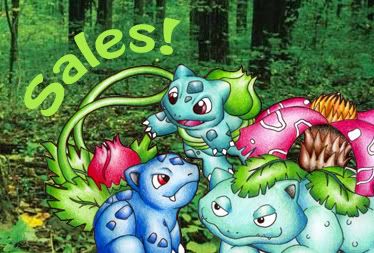 SUPER IMAGE HEAVY..z. Not dialup friendly D:

Anyone who's bought anything from me in the past week-ish, your items have been shipped! <3

Before you buy
-I ship from Canada
-I ship on Fridays due to my school schedule
-Paypal only, please!
-Please write in your paypal note what you are buying, and who you are. :) Thanks!

A few non-Pokemon items snuck in here, I hope that's okay ^^; I recall there was a post about this back in the summer, but I don't know if there was a definite conclusion. If it isn't, mods, just let me know~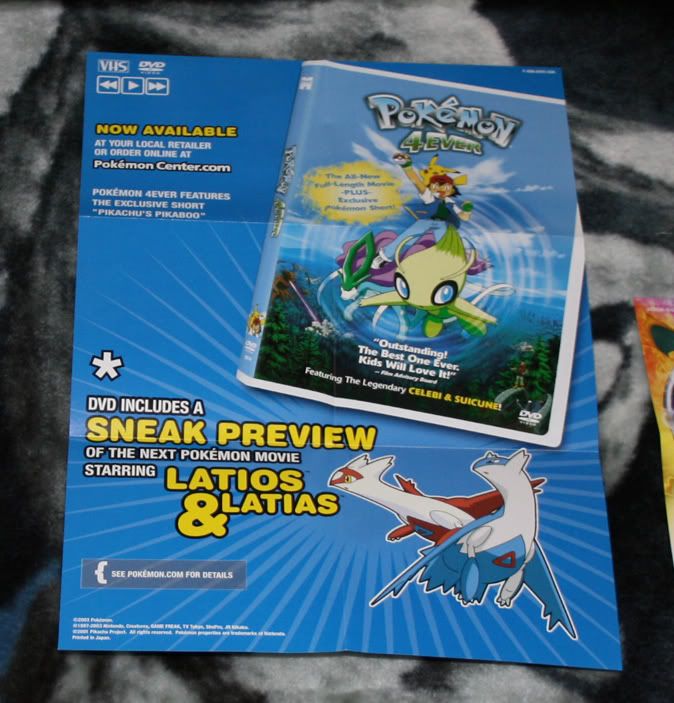 Pokemon 4Ever fold-out poster - $2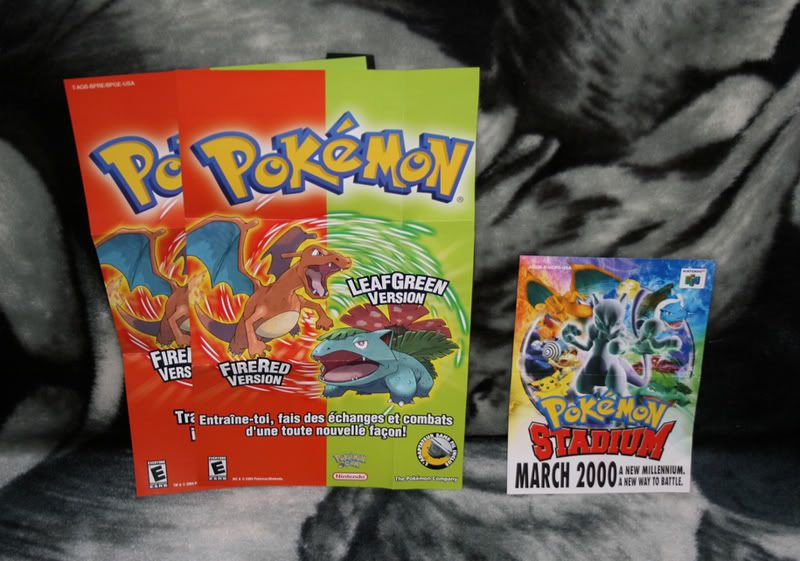 Firered/Leaf Green fold-out poster (x2, one is French :P) - $1.50
Pokemon Stadium fold-out poster - $1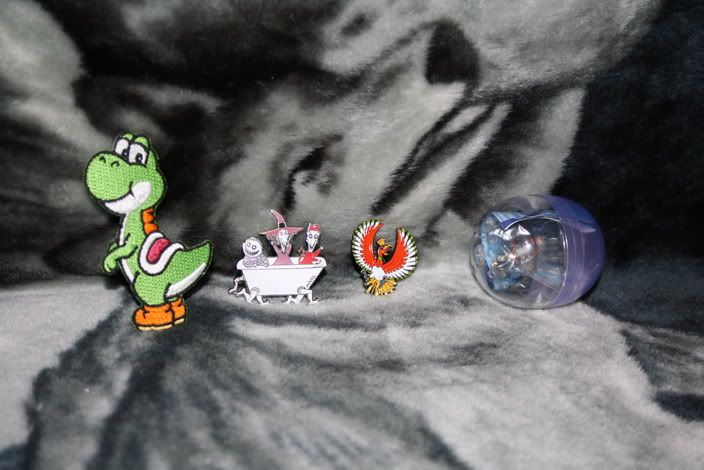 Ho-oh, Chikorita, NBC pins - $3 each
Yoshi iron-on patch - $3
MIP - Ladylegs Darkrai cellphone charm - $2.50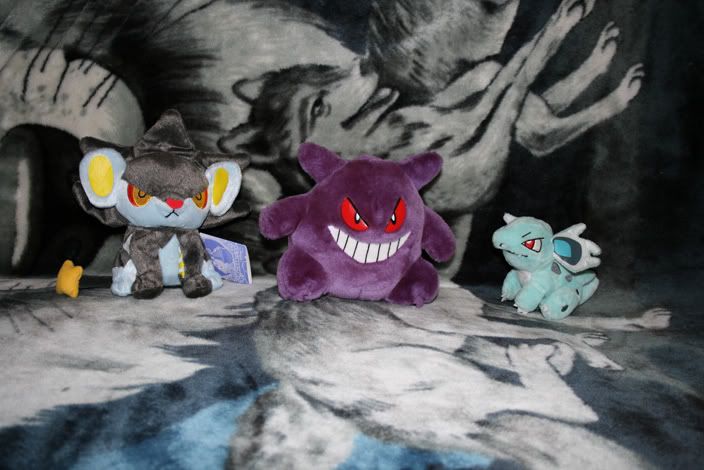 Luxray UFO - $30 Sold!
Gengar (Hasbro I think? Mint condition, no tags at all tho) - $4 Sold!
Nidorina - $7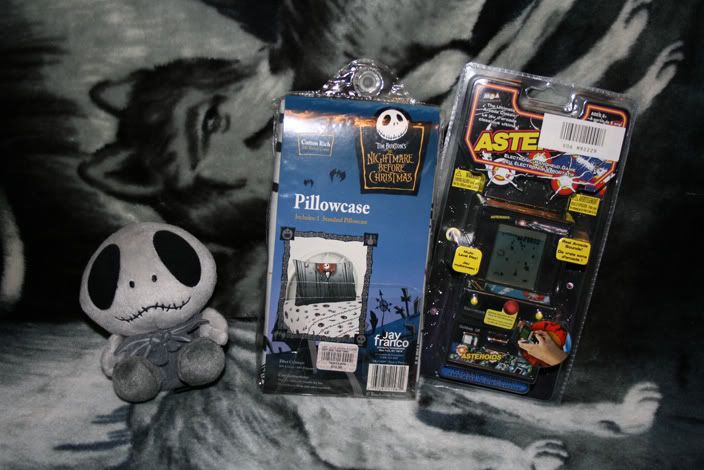 MINT Jack Skellington plush - $20
MIP NBC Pillowcase - $5
Asteroids handheld game - $5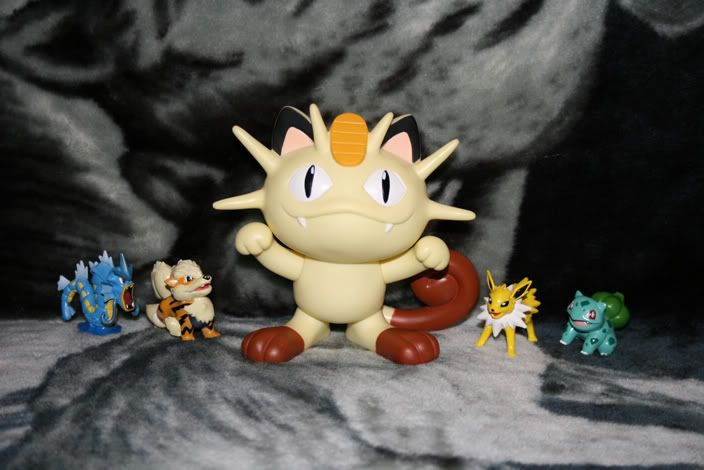 Bulbasaur, Jolteon Tomys - $3
Gyarados, Arcanine Tomys (small paint scuffs on Arcanine's nose, Gyara's top fin) - $2
Large Tomy Meowth - $3.50


Natu sculpture - $10 or best offer!


DVDs - $3.50 each
Each disc includes three episodes that feature its indicated Pokemon.
Episode list here!
Images of the boxed parts Not technically for sale, but you can make an offer on the whole thing :)
Detail Inside Cover (Bulbasaur, Eevee, Blastoise, Lugia)
Detail Inside Cover 2 (Charmander, Mudkip, Pikachu, Jigglypuf)
Detail Inside Cover 3 (Charizard, Squirtle)
SOLD: Eevee, Charizard, Charmander, Lugia



Sticker sheets - 50 cents each Free colour-me-in bookmark with the first two!

Stickedex!

There is a sticker of EVERY POKEMON in this group here! Save for Ninetales and Lapras, cause my cousin is a little thief. XD The pages with those two will be less than the others. If you can't find the pokemon you're looking for, let me know, since I may have accidentally neglected to upload it. Each sticker is around 1.5 inches. :D

Each sheet below is $1 each!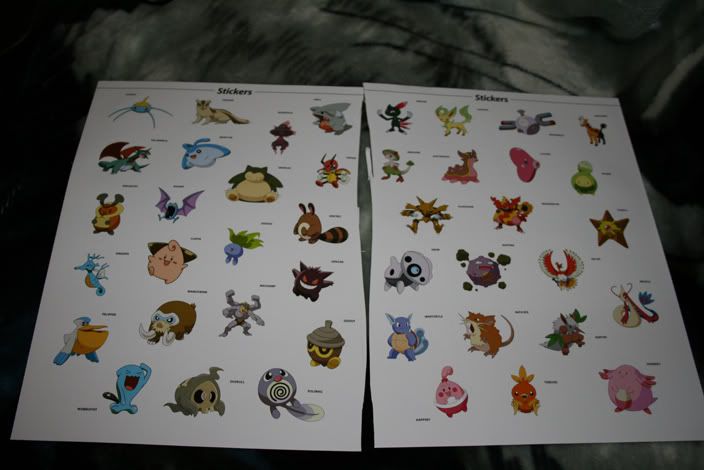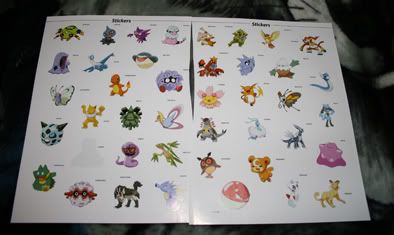 Haunter sheet sold!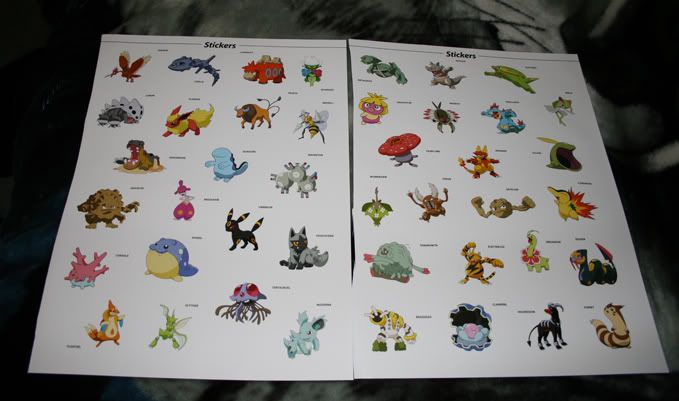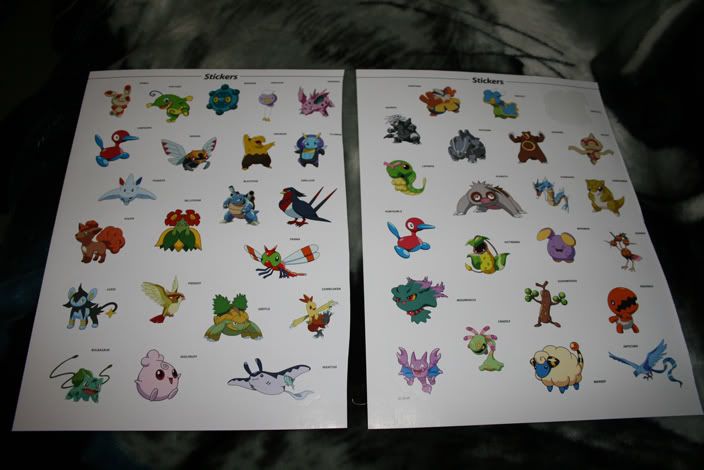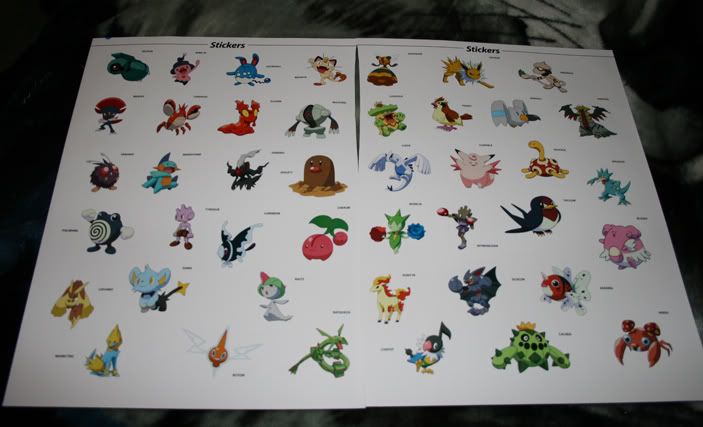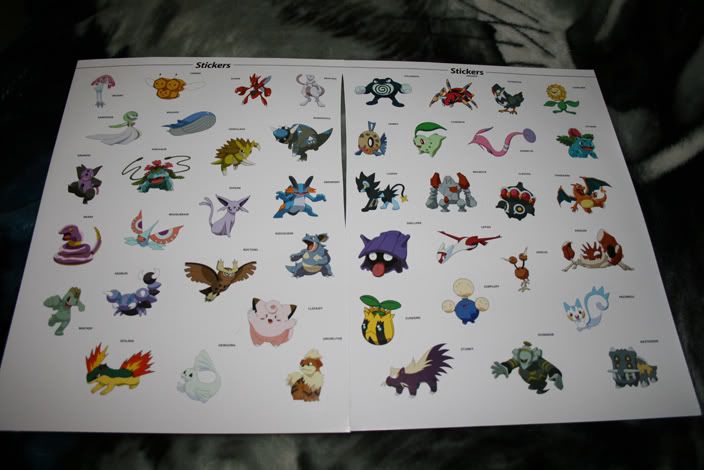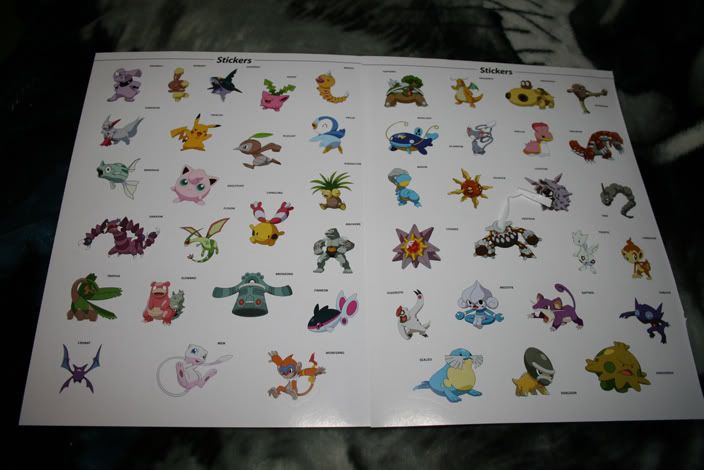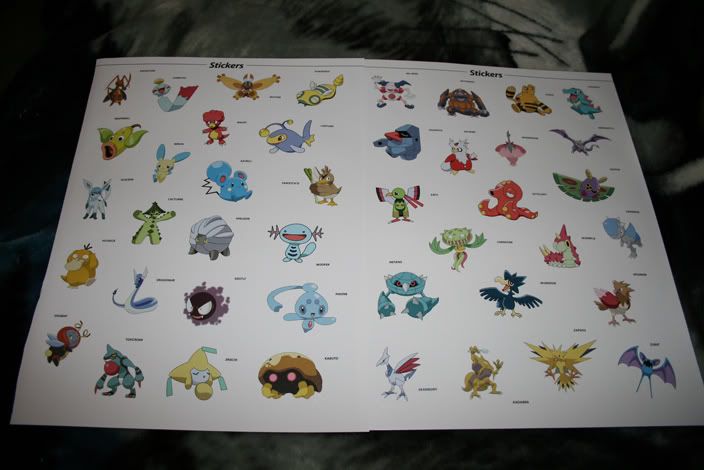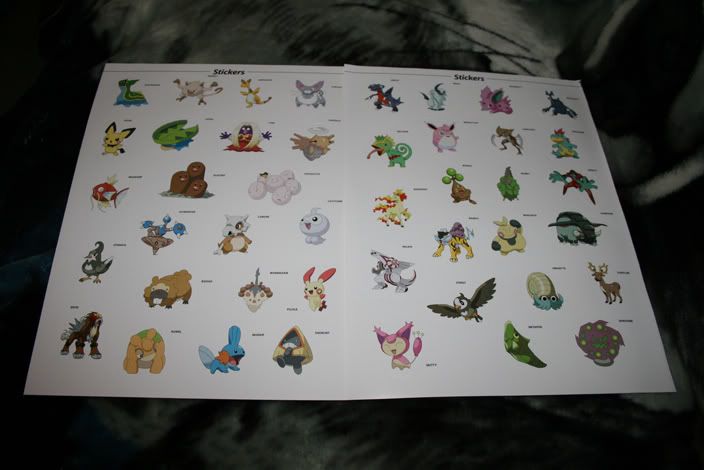 Castform sheet on hold!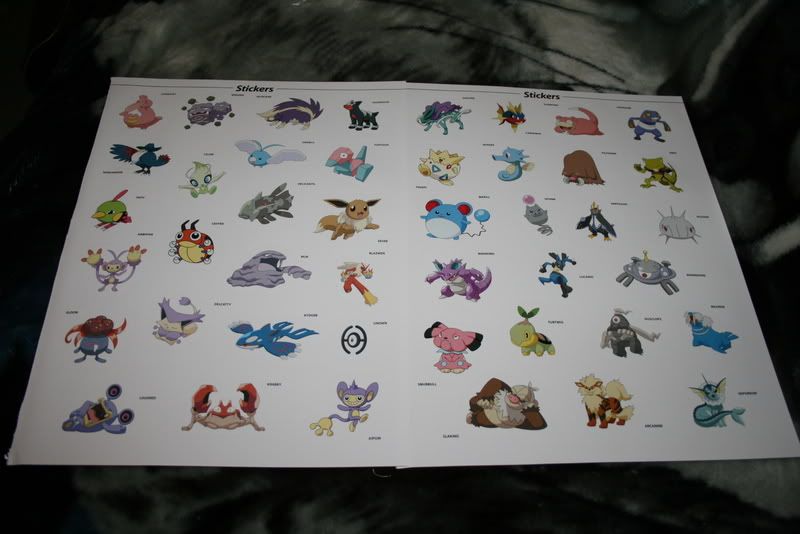 Vaporeon sheet on hold!