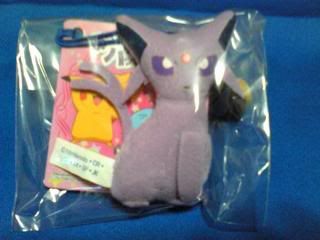 AHHHHHHHHHHHHHHHHH

AHHHHHHHHHHHHHHHHHHHHHHHHHH

For 570 yen, sweet stupidly rare Espeon plush keychain, it is mine!

And for those who want tiny rare keychain plush of their own, the following: Bayleef, Corsola, Houndour, Natu, and Togepi will be up for auction when I get receive them! I wish the seller had put them in a lot instead of selling them individually, time to go get raped by fees...