Hey guys, last reminder that my One-time rare plush
offers end Monday night! Again I will NOT be putting these guys up for sale again after the offer period and instead they will be going into my legendaries collections if they don't go!

Up for offer:
Arceus Giant TOMY MWT
White/Black Kyurem Pokemon Center Set
Lugia PakiPaki posable (Super rare USA release, all joints intact)



And wao, Pokemon Symphonic Evolutions this weekend at San Jose!! I'll be wearing my Mega Pikazard Y hood and Eeveelu Time parker hoodie (and because every place in Cali abuses AC stupidly I'm sure I'll still be cold), and planning to make my fiance wear the kuji Eevee hood lol. Again I welcome any pickups from my sales if anyone else is going~

Back in the room I grew up in Michigan, my walls were often covered top to bottom with anime posters, and since coming to California and renting out, I've been lazy about decorating my walls. I don't know how much longer I'll be in my current place, but since I intend for my next move to be my "permanent" house and who knows how long that would take considering the crazy housing market in NorCal, I've finally taken to decorating my walls here more in the meantime. xD; Starting with some Eeveelus!


Well, I guess PART of the reason I don't decorate my walls is because the places I've been renting from have TERRIBLE walls with all sorts of bumps in the plaster and junk. I guess that was a thing for a lot of places in California? It's stupid and wherever I move permanently, flat-walls will be an absolute requirement lol. But at least the top area is flat, so I can use hooks there.
My Eeveelus were previously allllll crowded into one large shelf, and they're still crowded right now, but at least I can see these guys more readily XD

First, I started with the dekkai mascots, which look great on their own but it felt empty to me... XD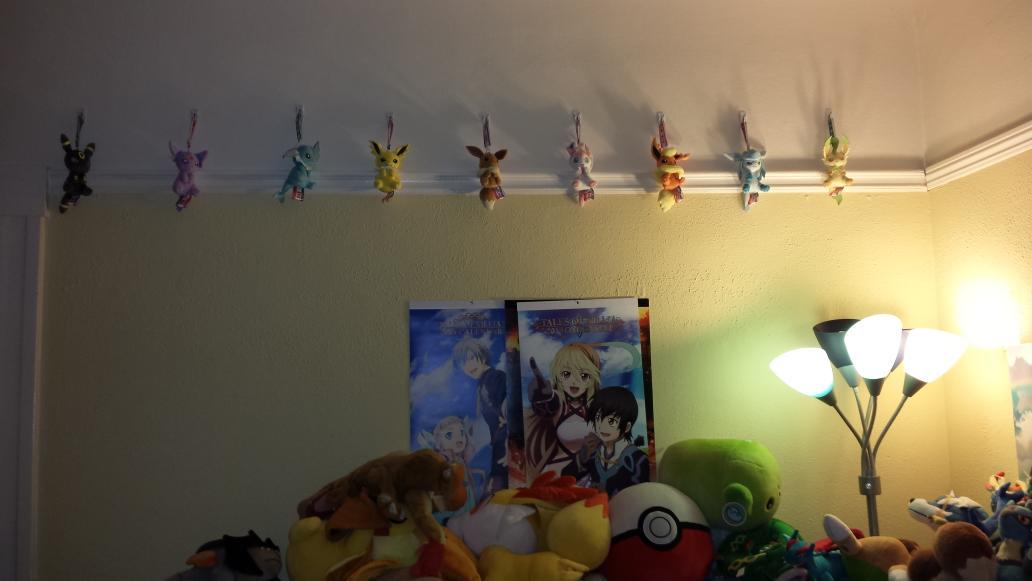 So then I added the recent Time mascots! Eee, much better, but now it felt off balance XD;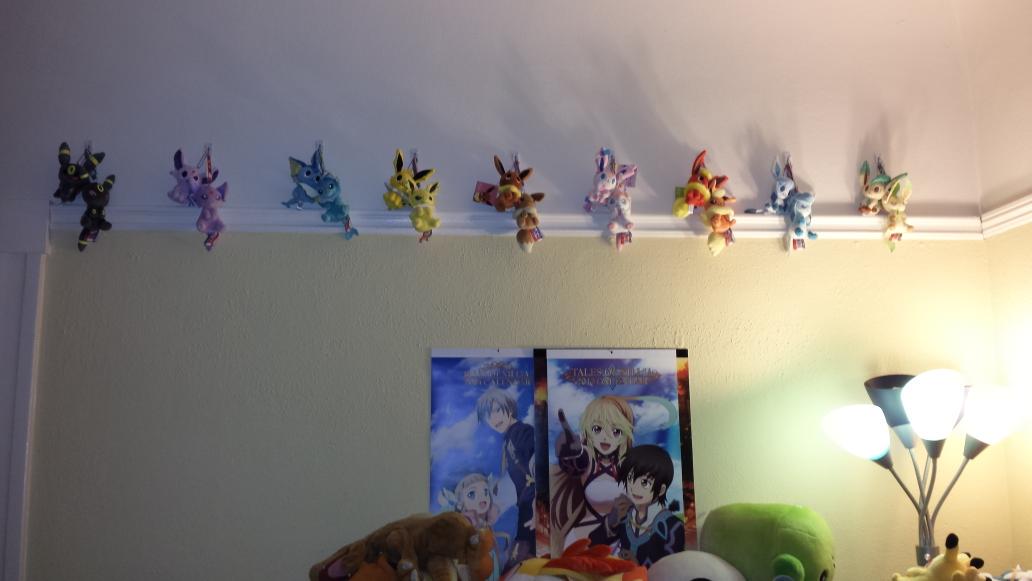 Wanted to put in another set of small guys to balance things out, but only the MPCs have the full 9 set, so I had to leave out the sitting/standing ILE, the trump motif, Korotto Manmaru for later (I think I might still hang up some of those later and put in different Sylveons like the petite and such~). So for now...~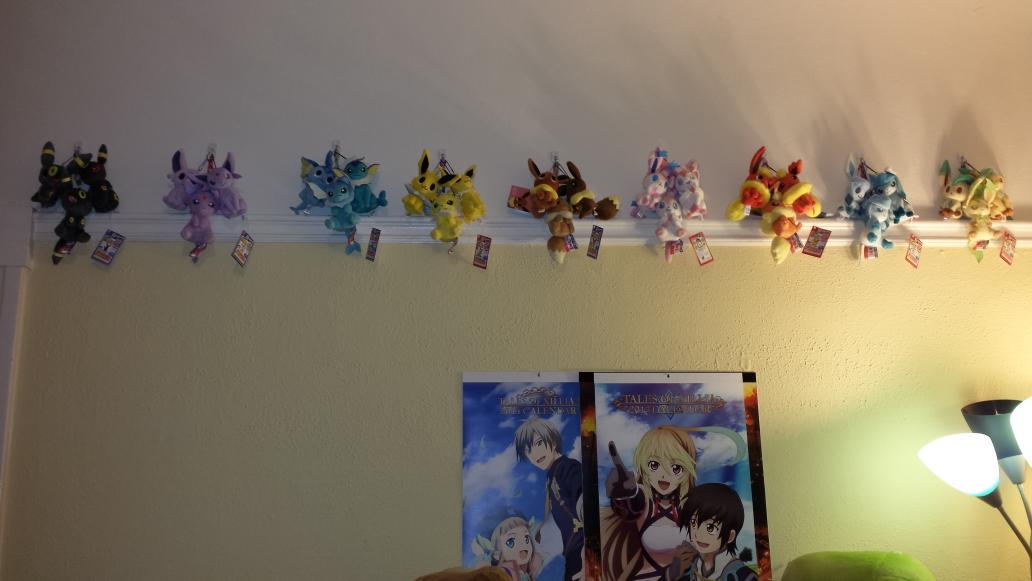 Eee, it's the start of a wonderful wall to look at XD I used some quality Command hooks for these, which I feel kind of guilty about now since I know this isn't a permanent setup. xD So now I'm waiting on some super cheap hooks from China so that when I have to take them all down I won't feel as much money burn hahaha. Home decorating can get expensive quickly! D:

Lastly, sales plug!

Preview of new items:


Click here or the image below to go to my sales page!


( Splash's PokeSales post! )

Also working on setting up auctions for a couple boxes of JP McD toy lots that are taking up space in my room hehe XD After tonight, I'm heading out for the weekend as usual, the Sunday night concert is going to keep me out late, and I have work again on Monday, so tonight is my last order packing day until Monday night!