Yes, for the first time in my life, I traveled from Finland to Japan (that meant a 9-hour-flight, whoa!). And yes, I also visited Pokémon Center Mega Tokyo.

Long story short, it was one of the best trips I've ever made. I considered you guys would be interested what kinds of things are on sale in Mega Tokyo right now (especially if you're going to Tokyo sometime soon), so I'm sharing my photos in this post.







You can see the enlarged photos by clicking the thumbnails (the link will open a Photobucket gallery, where you can see the photos in original size by right-clicking and then 'Show Image' (or whatever your browser happens to say).

Feel free to use the photos (or parts of them) in your wishlists, but for other usage please ask me.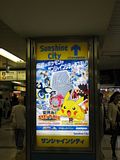 As most of you must know, Mega Tokyo is located in a big shopping centre called Sunshine City. After arriving to Ikebukuro station, it was really easy to find it even without a map: there were lots of signs with a text 'Sunshine City' and also some Pokémon themed ads like this! How convenient!




Before Sunshine City there was a long passage, but there was actually no way you could get lost (and to be honest, I'm a person who tends to get lost anywhere - even during this trip but in other places than Ikebukuro).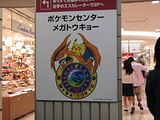 Speaking about the signs...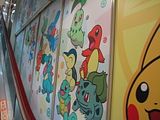 This wall next to the escalator was made of 100 % cuteness. Really.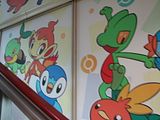 I even thought about going back with the other escalator and taking more pictures, but then I felt a bit silly.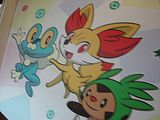 No, they didn't forget this trio!




Eeveelution wall!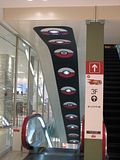 That's a nice idea as well!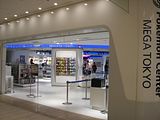 DUN-DUN-DUUUUN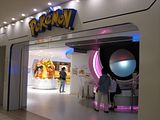 I arrived early at a working day, so it wasn't too crowdy (yet).




There were several television screens like this, all shouting Japanese (and cute yet high-pitched Pokémon voices) at you.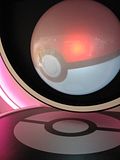 This PokéBall was somewhat hypnotizing. Going round and round...




All kinds of Pikachu things to your kitchen! And, er, for your smartphone, too.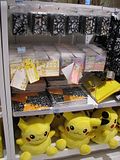 More miscellanous Pikachu stuff.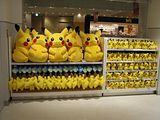 Huge Pikachu plushies! There was something a bit brutal about those Pikachu tails...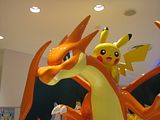 A cool statue!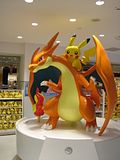 More of the same statue.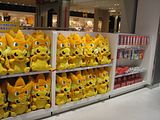 Some bad-ass cosplay Pikachu!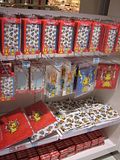 So much red and blue here...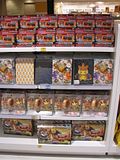 Some nice Mega Charizard Y things here.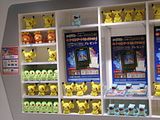 Plushies, plushies!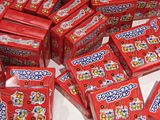 Random keyholders. Some really cute artwork here...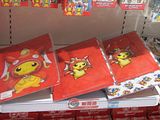 New clearfiles.




There was also a lottery where you could win one of these products. The items were really nice, but as I don't really collect Charizard things, I passed.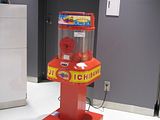 The lottery (Ichiban Kuji) machine itself.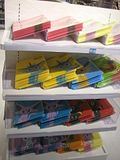 Eeveelution clearfiles.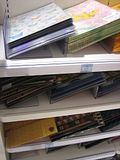 Other clearfiles. Sorry for such a poor photo, I couldn't really figure out how to take a good picture of these...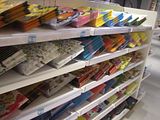 Sooo many clearfiles... Japanese must have lots of paper to organize.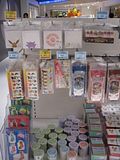 All kinds of stationery.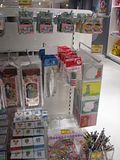 Those 'Pokémon in a sock' things were quite adorable.




Stamps, because why not?




Big plushies! I guess those starters must be 1:1? The Fennekin one was quite tempting, but then I remembered how full my suitcase was already...




I'm a huge fan of notepads (because I write a lot by hand) so I stared at these for some time.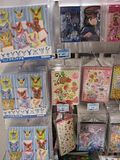 'Standing memos' with Eeveelutions.




Hoopa and some friends.




I'm not a huge fan of these kinds of 'hey, let's add lots of pink and eyelashes so it's a girl' modifications, but I'm sure many Pikachu collectors would love these.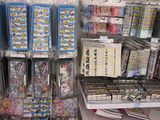 Many kinds of pencils, pencil cases and other schoolware.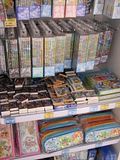 These were perhaps the products most clearly aimed at kids (for obvious reasons), which you might notice from the designs. Yet, if there would have been any Raichu things there, I'd bought them anyway...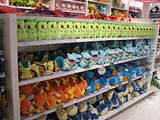 I couldn't really decide if these were cute or a bit scary. Perhaps more of the former?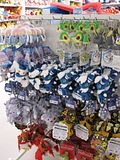 Keychains, also those a bit artistic/deformed 'Oops' things.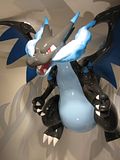 Mega Charizard X wasn't forgotten, either!




Poké Dolls! I almost got a Fennekin one, but then I decided to spend my small-ish budget on Raichus...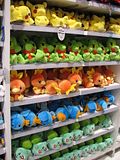 That Bulbasaur looks quite nice!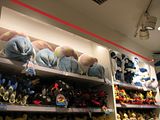 These were lurking up there, waiting for their prey...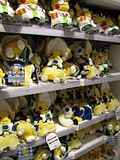 Yeah, more of those dress-up Pikachu. Let's move on.




The 'Mega shelf'. Or one of them, really.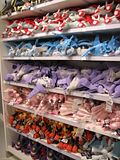 Lati(a/o)s collectors would weep here.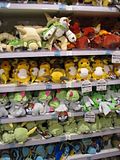 You won't guess which one I got here (or actually a friend of mine in Tokyo had just gotten me one before I arrived, but I guess that counts).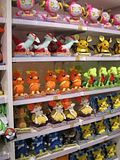 These look quite well made.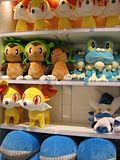 Gasp! One fire fox has escaped!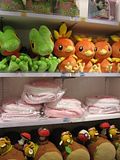 Miscellanous things. Also, a sleeping Dedenne.




Nice cushions and blankets here.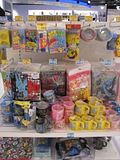 Kitchenware (for kids, mostly).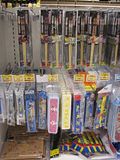 Chopsticks and co.




Lunchboxes. I guess you could also keep small items in these (although they aren't as stylish as the metal tins).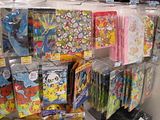 Gift packs for your Pokémon-themed birthday.




I was a bit disappointed the Petit backbag wasn't available anymore, but it might've been a bit too expensive for me anyway. These looked nice as well, though.




Hats, purses etc.




So many cheerful socks waiting for your feet...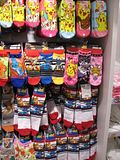 You never have enough socks.




I first was going to get a new coffee cup/mug here, but then I decided not to travel with such fragile things.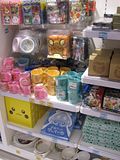 Those cups were TINY. Like for a cup of espresso or something...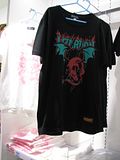 If that's not a cool Charizard t-shirt, what is then?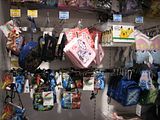 Purses for all those millions of 1 yen coins you can't get rid of.




That... Substitute...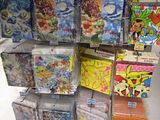 Once again, some nice artwork here.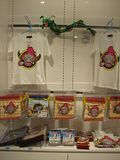 Thanks to the new movie, there was quite a lot of Hoopa there.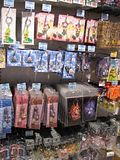 "A keychain is a handy little item - thanks to it, you can lose all your important keys in one go!"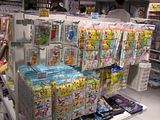 These tissues are too cute to use...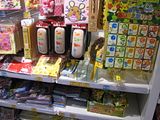 Pokémon can also teach you hiragana.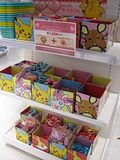 The next villain of Ikea...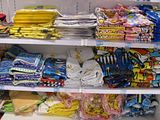 Not such a good photo of big towels.




If you've ever been to a public toilet in Japan, you might know that these will come quite handy.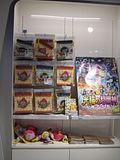 If you hadn't noticed before, there was this new movie.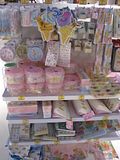 So much pastel colours... and ice cream.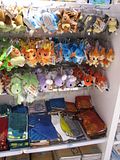 I didn't know there was a Petit Diglett. Now I know.




This must have the nicest colours of all Pokémon merch lines this far, I think.




If someone would said to me ten years ago there would someday be Pokémon merchandise like this, I probably wouldn't have believed my ears.




Like Eeveelutions? I hope you've won at the lottery first (and now I don't mean the Charizard one)...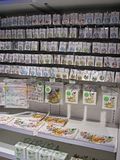 These buttons (or actually the money from them) helps the victims of the earthquake in 2011. Such a nice idea!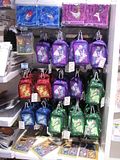 There was something quite stylish about these.




I'm still not sure what to think about the eyes of Time Raichu (or Pikachu)...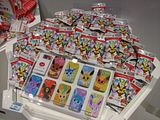 Random tins. Good luck!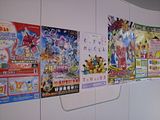 Some ad posters. just realized I should have asked if they have any extras of that sleepy plush one...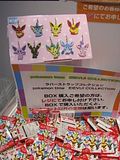 Good luck with these as well!




That Lati(o/a)s set was almost too tempting.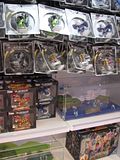 I guess Mega Tokyo has really deserved its name.




These were surprisingly inexpensive, but too bad there weren't that many older characters available.




Good poses, you two!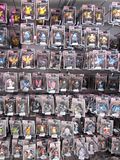 Back to the figures. I got an Amaura for a friend of mine.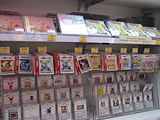 CDs and download codes for digital 3DS games, I guess.




If I understood correctly you could get some TCG cards from this machine...?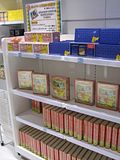 There were lots of different sweets and cookies. They must be popular as presents (even for people that don't consider themselves Pokémon fans).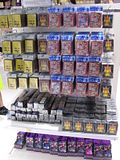 TCG sleeves and boxes.




Indeed, there was Pokémon macaroni, too!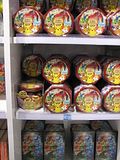 Icebox...?




It was nice that they told you how many cookies there were in one package.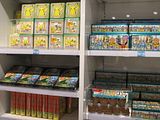 At first, I was going to get some of these cookie tins, but they were so heavy that I was worried if I'd have to pay extra for my suitcase.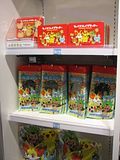 Pokémon seaweed. How... nutritious?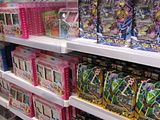 TCG boxes. Some of them included a DVD teaching you how to play.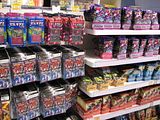 TCG boosters.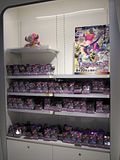 Hoopa who?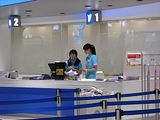 Yeah, it wasn't that crowded. Even the different counters had different Pokémon characters...




So many different snacks...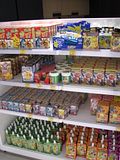 After all those sweets, there was Pokémon xylitol bubble gum as well.




More Mega things.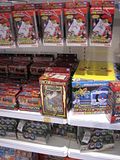 Some games... Not really sure how to play them, though.




3DS covers and game cases. And a Pikachu cleaner...?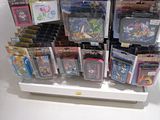 Some pouches, too.




Nice seeing good old Meowth getting some attention as well.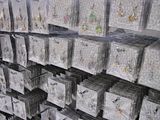 There were quite a lot of Pokémon Center charms, but they were quite hard to photograph, so this is the only picture of them.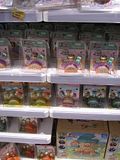 Pita Poké!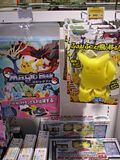 PIKACHU evolved into SPONGE!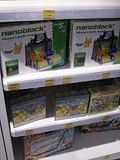 It's great that there's often original artwork in the Pokémon puzzles.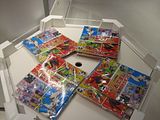 A book about legendary Pokémon. How mysterious (even though the cover doesn't really look like it).




More Petit!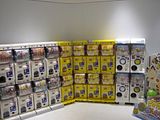 Outside the shop there was a corner for Gashapon vending machines. Good way to spend your change...




A machine for changing coins and a trash can for empty Gashapon capsules. Handy.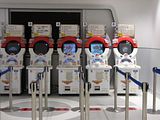 Last but not least, Tretta games!

I hope this post was helpful to you. If you have any questions, feel free to ask!

Oh, and one more thing...