My boyfriend and I did some much-needed collection weeding, as our shelves were getting quite crowded. So! I have over 75 plush for sale, as well as updated my permanent sales posts with new items and some lowered prices! Click the cut to see all the newly added plush, or either of my sales banners to go to the respective sales posts.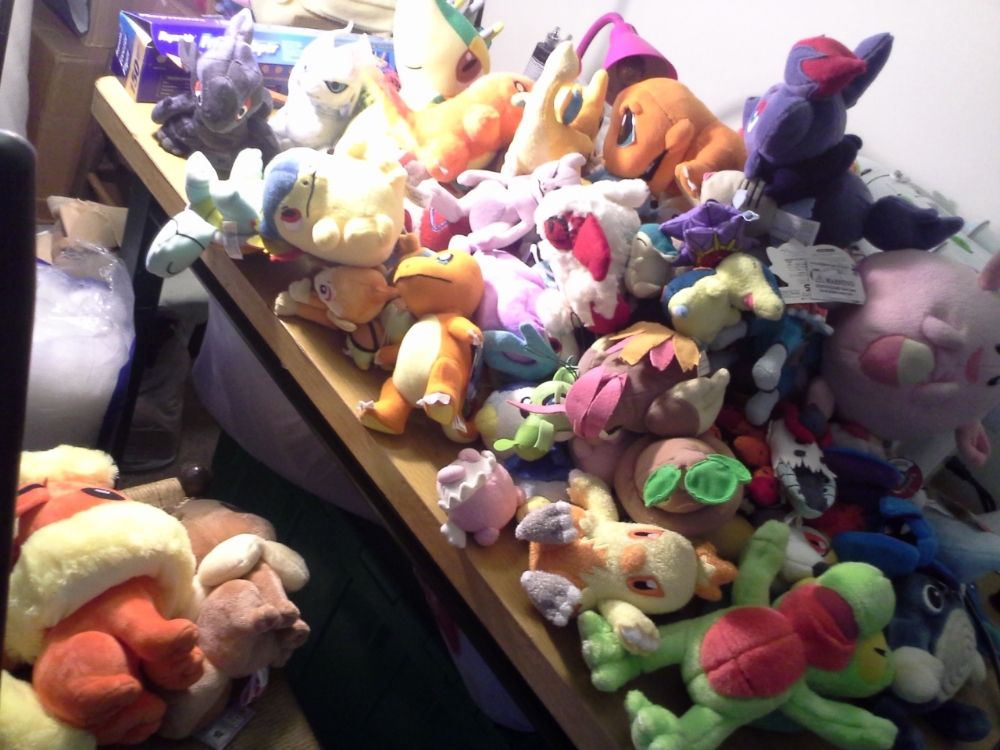 All of these and more!



Rules and Info

*Sales Permission for pkmncollectors granted by dakajojo on 22.May.2011.
*I accept Paypal, or concealed cash at your own risk.
*I ship from IL, USA, and will ship internationally.
*Prices are in USD, and do not include shipping.
*Shipping for non-flats within the US starts at $2.32; out of the US STARTS at $6.55
*Whomever comments first has first priority for the item, but after 24 hours from my quote with no contact, the item goes back up for sale.
*Holds are okay; I can hold for as long as you need, within reason, as long as you're committed to the sale.
*Haggling is welcomed!
*As is trading, and my wants list is here.
*I have rats and a chinchilla, and while they aren't usually near my stuff, fur (and chilla dust) travels.
*Send payment as 'Goods'; DO NOT send as 'Gift'!
*Once the package leaves my hands, I am not responsible for it.
*I have the right to refuse sale to anyone I'm not comfortable with, and abide by pkmncollectors' rules.
*My feedback is here! Leave yours too, and I'll leave you some!





All MWT
*Tomy Zorua (JP), I<3 Eevee DX, Taffeta Raichu, Jakks Togekiss(slight crease on tag)- $20 each
*Tomy Scraggy (JP), Tomy Oshawott (JP)- $10 each
*Hasbro Koffing- $15
*Toy Factory Squirtle, Toy Factory Charmander- $6 each



All MWT
*Jakks Ho-oh- $25
*Banpresto Reshiram and Zekrom pair- $20
*Jakks Lugia- $50



*Tagless Hasbro Treecko (has a few spots, and a small hole opening along his mouth that I can fix if desired)- $5
*Loved Hasbro Poliwhirl- $4
*Loved Blissey- $3
*Play-by Play Chansey- $10
*Tagless Jakks Bonsly- $1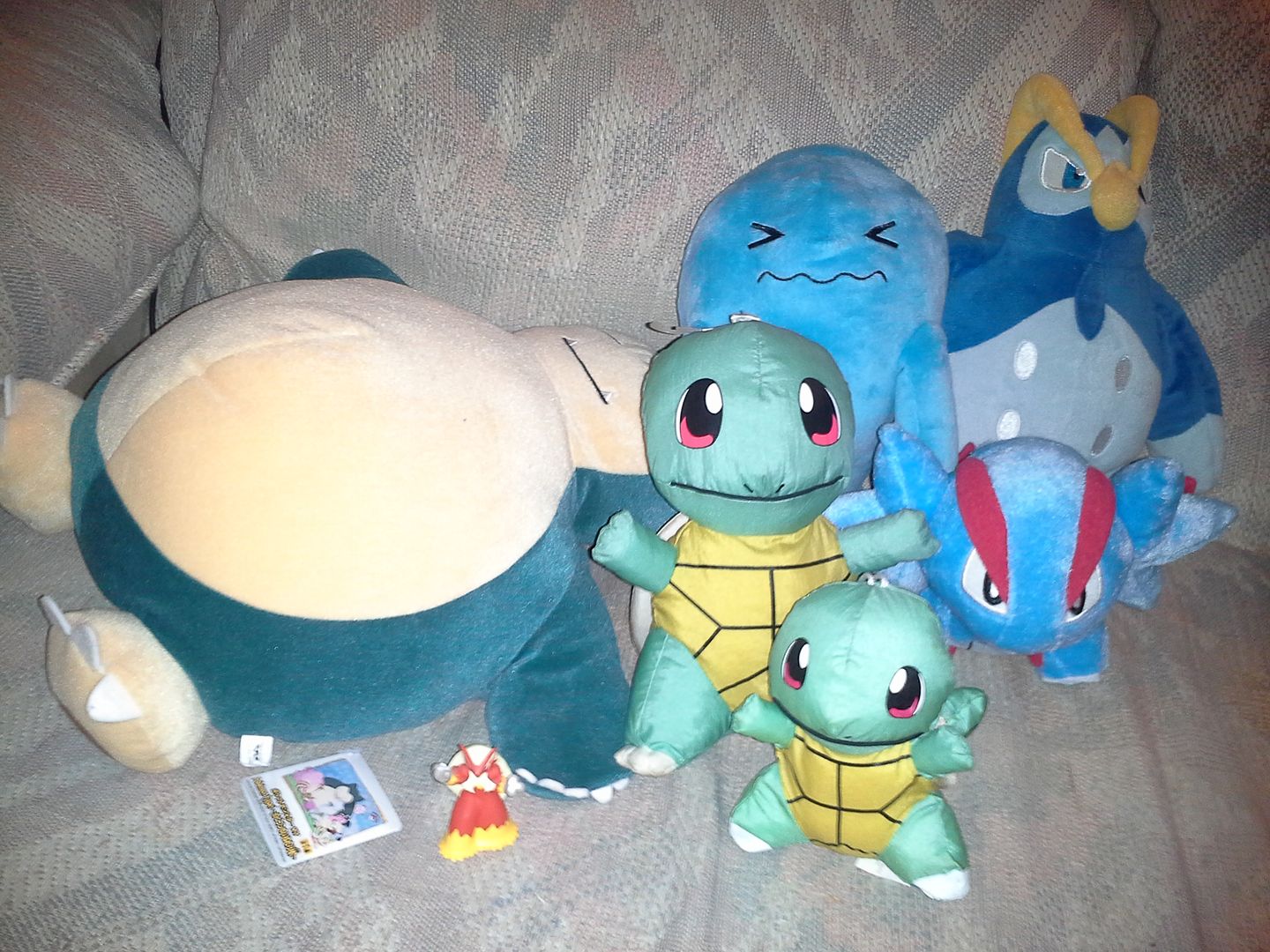 *Snorlax DX Banpresto- $25
*Tagless, voicebox-less Wobbuffet and Prinplup Jakks- $3 each
*Tush-tag only Salamence Banpresto- $15
*Large Squirtle taffeta plush- $8
*Small Squirtle taffeta plush- $5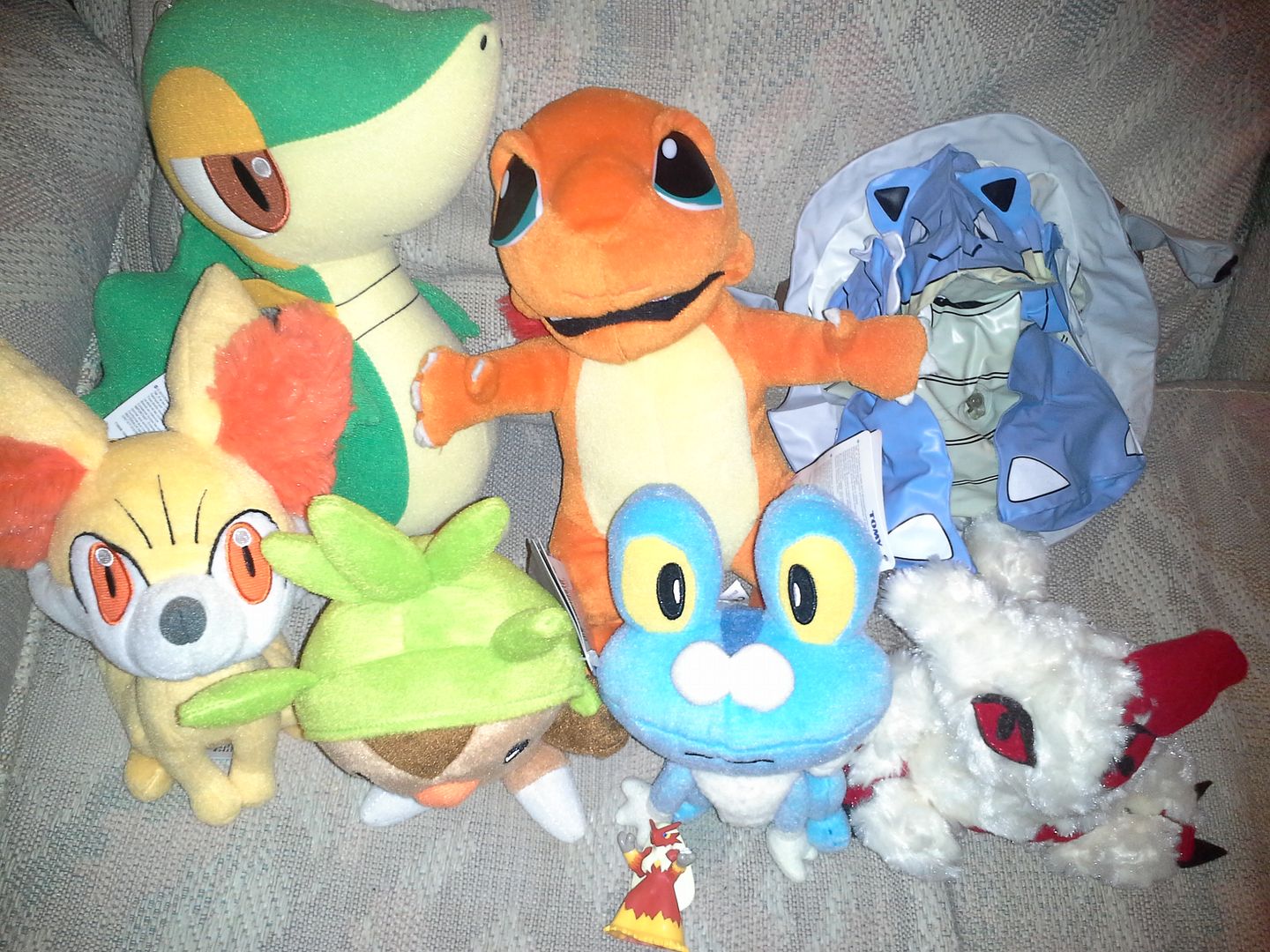 *MWT DX Snivy Banpresto- $15
*Play by Play Charmander (nostrils were cut off)- $5
*Inflatable Blastoise- $5
*MWT Tomy Fennekin, Chespin, and Froakie plush- $10 each
*Custom Zangoose (Swirl minky and felt; tail is stuffed with scrap fabric idk why; my first ever plush)- $15



*Hasbro Squirtle, Mewtwo (tagless), Gengar (tagless)- $5 each
*Hasbro Pidgeotto (tail was detatched from back, and stitched together along edges. Can re-do nicer if desired)- $20
*Treat-keeper Charizard and Bulbasaur- $5 each
*Very loved KFC Vulpix in need of a bath- $3
*Tagged KFC Seel and Zubat- $5 each



*Mirage/Bootileg Charmander- $5
*Bootleg/factory reject Combusken, Bootle Typhlosion, Bootie Tepig- $4 each
*MWT Pikachu, Clefairy (said to be samples when I got them)- $15 each
*Lying Piplip (has a spot on his belly)- $5
*Small Turtwig and Chimchar- $3 each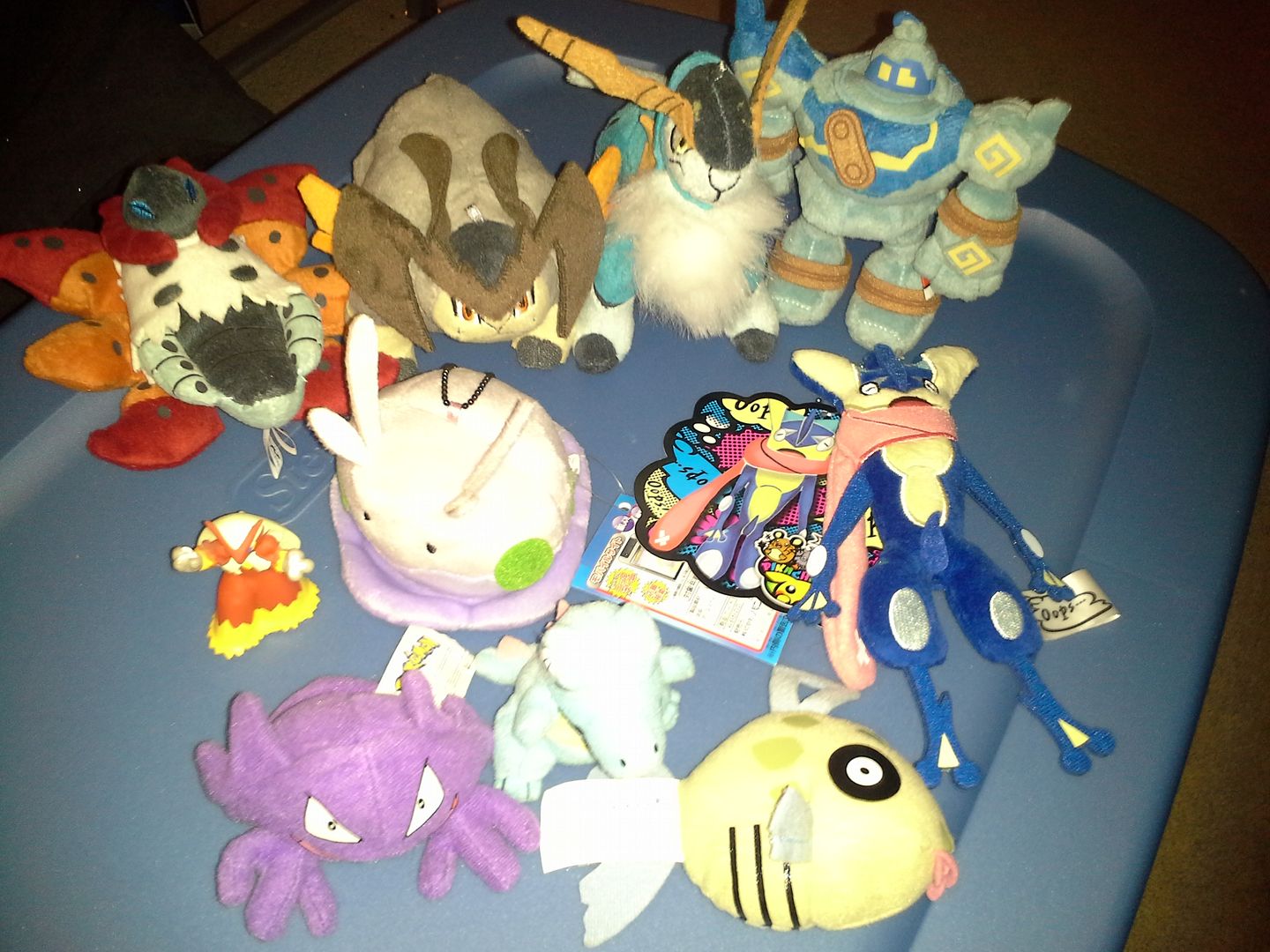 *MPC Volcarona, Terrakion, Cobalion, Golurk (no hang tags or ball chains)- $4 each
*MPC Goomy- $15
*Oops Greninja- $8
*Haunter, Totodile, Feebas Throw Ball plush- $15 each



*Cyndaquil, Mew Friends plush- $5 each
*Chansey (ear twisted), Blissey Friends plush- $3 each
*Cyndaquil, Torchic(feather nicked), Blastoise Reversable Pokeball plush (pokeballs missing buttons)- $4 each



*Tiny Squirtle- $3
*Tagless Blastoise- $5
*Starmie, Gyarados, Snorlax BK plush- $6 each
*Bootleg Vaporeon- $4
*Celebi and Scraggy plush straps- $2 each


*Bootleg Pokedolls- $4 each
Vaporeon, Suicune, Lapras, Mudkip, Shadow Lugia, Charizard, Latias, Latios

*12-Inch Bootleg Plush- $10 each
Flareon, Shiny Charizard, Goodra, Salamence, Absol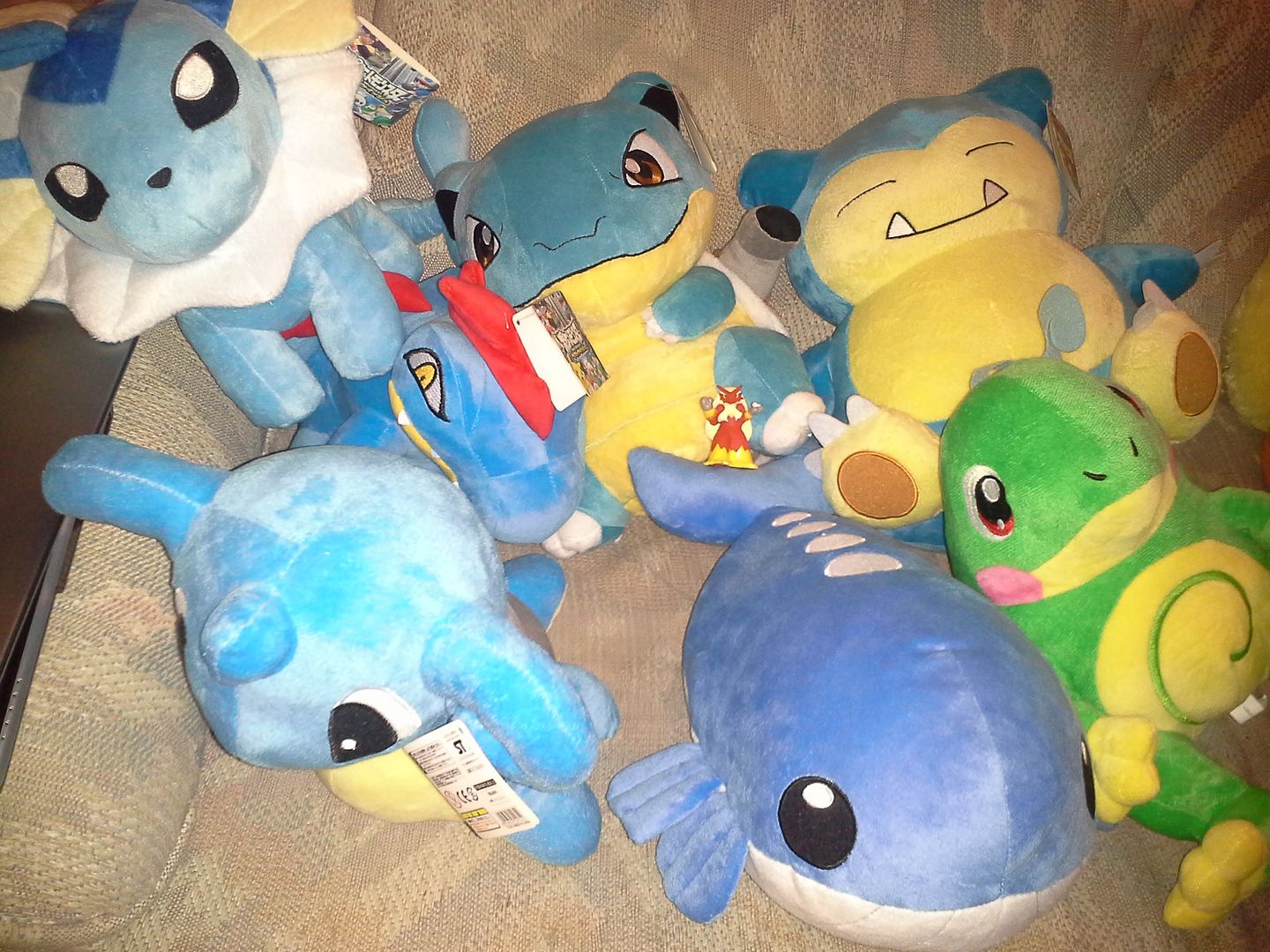 *12-Inch Bootleg Plush- $10 each
Vaporeon(tail detatched from side), Feraligatr, Blastoise, Snorlax, Lapras, Wailord, Politoed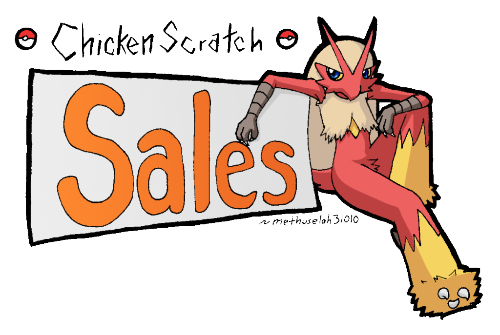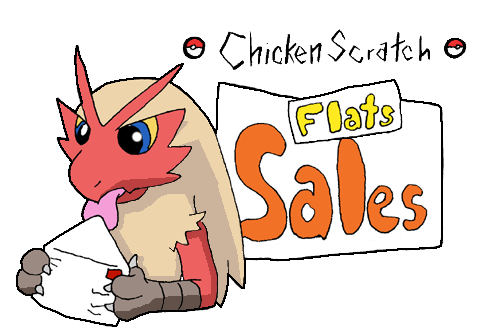 CTRL+F "NEW" to find all the newly added items! If you'd like something but think the price is too high, feel free to throw me an offer. ^-^

Thanks everyone! My commiversary is coming up, and as I've been working on rearranging my Blazikens, I'm determined not to miss it this year! Collection update coming up. :D