September 10th, 2008 - PKMNCollectors — LiveJournal
10 September 2008 @ 09:30 am
10 September 2008 @ 11:12 am
10 September 2008 @ 11:14 am
Source: AAPF
Lol I want one of these so bad, trouble is I would go around labeling everything under the sun! Also Ive been really sick since I got back from the anime convention I went to, so I figured Id post something saying im not ignoring anyone! D:! If I owe you money/trade please dont hesitate to let me know. Ill be putting in post everything I owe this weekend. :] [[car pending, thats on the fritz too D:!!!]] Have a good day guys!~
10 September 2008 @ 12:58 pm
So it seems like I'm always waiting for that one ( or two, or 16 :) thing (s) so that I can do an update worth mentioning. Alas, if I keep waiting I will undoubtedly never update- so here it is! My little baby collection of happy shiny Pokemon goodness.
Edit: added pictures of recent items
(
Oh my!
Collapse
)
Current Mood:
sick
10 September 2008 @ 03:21 pm
10 September 2008 @ 04:17 pm
Edit: Ok sorry everyone, I dont know how to delete the post but I can inform you they dont ship overseas. Unless someone here lives in Japan and buys it we cant get it:(

Thanks again,

Cya,
Current Mood:
sad
10 September 2008 @ 05:30 pm
I'm very tired of having these items taking up space... plus I really want to get some cash on my paypal asap. So I'm selling a huge lot of Pokemon stuff (cards, crafts, official merch and a single bootleg) for $12 WITH SHIPPING INCLUDED! Shipping alone will probably set me back 8 bucks. So come on in for greater explanation of the items available.




(

explanation and such under the cutCollapse

)


Payment method: paypal ONLY
sales is only for 3 days, no holding for more than 24 hours
you can remove any items you don't really want but the price can only go down to 10$ at the least.

Happy buying :)

SOLD, thank gawd .___.
10 September 2008 @ 07:21 pm
Most of the huge TOMY figures will not be mailed until next week, though all other orders were mailed (except regen's).

I will not be able to get to the post office tomorrow, and on Friday things will be a mess because a hurricane is coming near where I live.

Sorry for the inconvenience, but just keeping you all updated again.
10 September 2008 @ 08:16 pm
10 September 2008 @ 08:25 pm
10 September 2008 @ 10:41 pm
My Eevee/Flareon/Vaporeon/Jolteon zukan from
happyjolteon
arrived! I've taken pictures as well as made a little thank you for
happyjolteon
!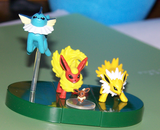 (Click to see enlarged)
Now all I need is the other Eevee sets! ^^