Hi everyone! Hope you had a lovely weekend. I'm still awaiting the Halloween Parade box, so it may be tomorrow when I start getting you your totals. (If you ordered something for both promos and want your Halloween Parade items to ship separately, let me know! Otherwise I am assuming you want to combine with Mystery Mansion and those items will not be in my hands until mid-October.)

Today I bring you lots of items from my closet! (Literally) I had two big boxes of stuff that needs to be sold, so I'm bringing it to you at discount prices. There's lots of plush, some new, some old, and plenty of figures, notebooks, a Glaceon t-shirt, and Eeveelution Pokemon Time Straps and stickers! I've also listed two eBay lots, one for mini models, and the other a GIANT lot of Pokemon toys, figures, straps, etc.

Ebay Lots:
Please feel free to combine with any claims you may currently have!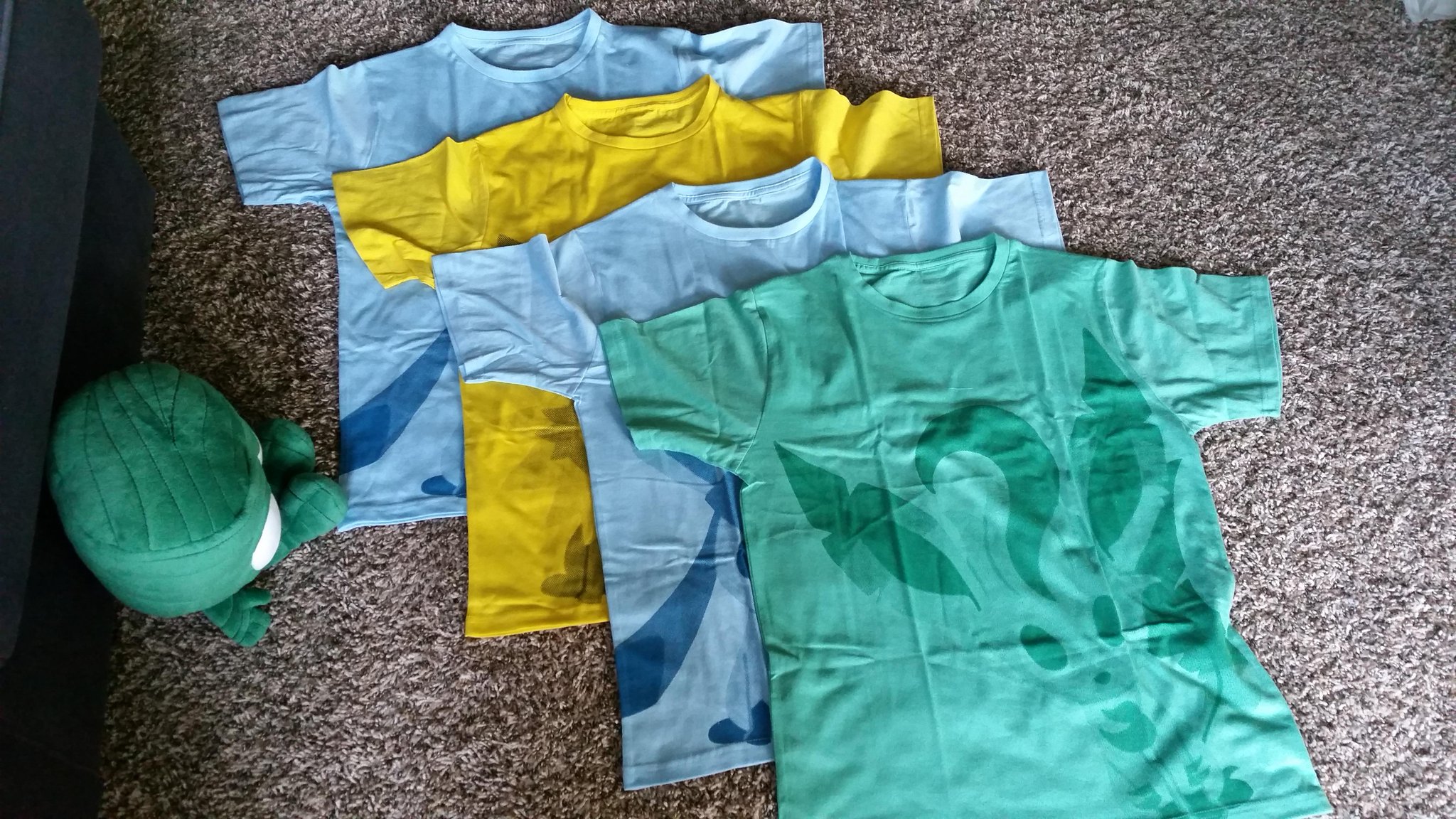 RULES

(Please read!)



(*) Feedback here

, sales permission granted in 2009 by lineaalba.




(*) All PKMNCollectors Rules apply.




(*)

SHIPPING POLICY.

I ship from the US. I am charging exact shipping as estimated by USPS website, plus fees. I am sometimes a slow shipper.


(*) Committed buyers have priority, as per community standard.




Pikazard (Mega Tokyo version) NWT - $40
Espeon Canvas (sunfaded/water damaged tag, but excellent plush condition) - $30
Espeon DX Plush - $12
Monthly Pikachu NWT - $25
Umbreon Pokemon Center (US version) NWT - $10
Raichu Pokemon Center (Japanese version) NWT - $10
Wailord Petit Plush MWT - $8




Candy Tins (Glaceon, Leafeon) - $5 each
Pikados Pin (blue) - $5
Pikados Charm Set - $10
Pikachu Carabiner Clips (Blue, Yellow) - $8 each
Pikachu in the farm cookie jar (no lid, no cookies, great condition) - $8




Clearfiles

Pikachu Oops Bedroom Scene - $8
All others - $4 each
The Diance is a pencil board
Or take all for $12




Notebooks (good condition) - $3 each, or take all remaining for $10.
SOLD: Cyndaquil




Pokemon Time Straps - $8 each (no bookmark for Vaporeon, I have multiples of some)
Or take all 6 for $40
Gold Decal Stickers - $5 each, or $8 for a pack.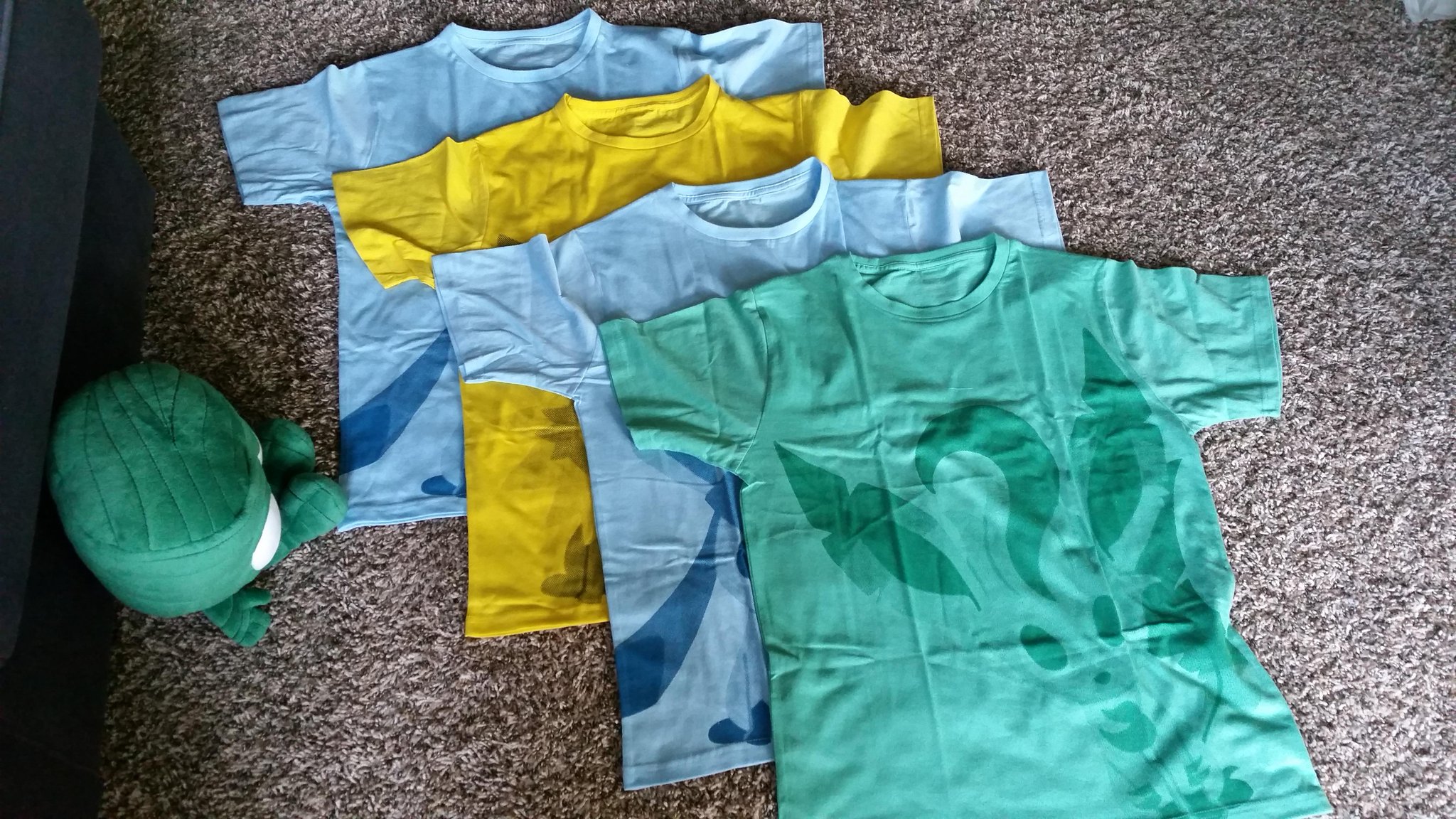 Glaceon T-Shirt - $20 (others are not available)



I've also started my October Claims Post, although it's currently only housing the HipPop! Parade items and the Monthly Pikachu. Feel free to check it out, and as usual, it will be updated as more information about upcoming releases is announced. <3 (Monthly Image Credit, HipPop! Image Credit)




~SK