Wow, it's been quite a while since I shared my collection on here. I made myself a little banner for it: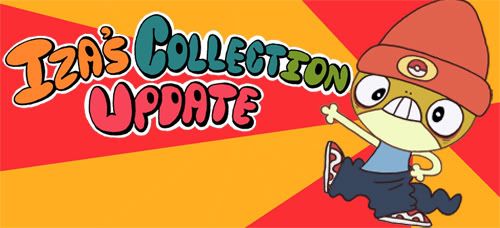 If you couldn't tell by now, I'm a HUGE Zuruggu fan! (He's probably my favorite right now) I also love Parappa the Rapper, so I came up with this little pairing! Once I get my copy of Pokemon White, I'm naming my Zuruggu Parappa!
And now a cut for the collection!
(
Collapse
)
***ALSO!***
Anyone wondering about the Icon's I'm making, I've been working away on them, and have gotten quite a big chunk of them done, a good deal past the halfway point (I believe I got 106 requests total or something) Hopefully I'll have them all done soon, and once I do, I'll be making a BIG post with all of them for all you good people!
Have a good one! :D