It's been a really really long time since I've tracked down a Slowpoke plush that I needed, I think at least a year now? However, with the help of
slowpuff
, I was able to find one of the last two Slowpoke plush I needed to complete my official Slowpoke plush collection!
But that's not all..
(
Collapse
)
I came across another one of these rare pins and I also have an ultra rare Slowpoke bag up for grabs; both are in pristine condition and are up for auction behind the cut. :D
(
Collapse
)
I haven't updated and opened up/advertised my shop for god knows how long now, but come check out some plush, little figures, and bandanas you may be interested in that I have added!
(lol derp old banner, does anyone even remember this?)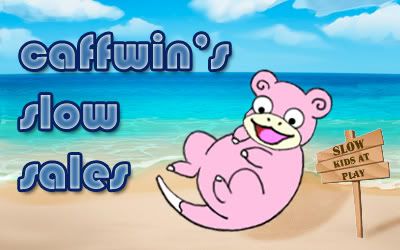 And lastly, I'm fairly confident that my chances are slim to none as far as my search goes for this guy, but here is the last Slowpoke plush I need to complete my collection:
If anyone knows the whereabouts of this plush, I would love to know. Just sayin'