I finally got a chance to look through the goodies that arrived from a huge GA Ewokie was kind enough to run!
One or two of these pieces were a mystery to me, right up until they arrived!
...I still don't know what the Zorua is, if anyone could help.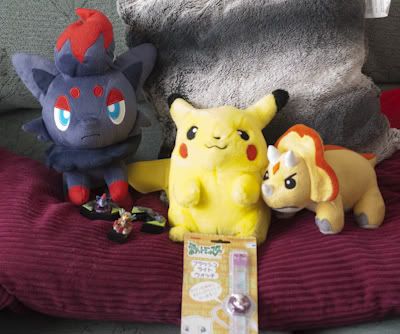 (
Collapse
)
Also, before I forget, my
Gothy Kids GA
has only
2 days
left to run!
Postage to the US / Canada is only $3.40 for up to 10 big fat kids like Dialga
!
To the UK it's £1.58, Europe is $2.45! Click pics to go to the auction!
Some of the Pokemon do not even have starting bids!
Click click!