First off, the SKITTLES/MPC GA ends in TWO HOURS (July 22nd, 2:00 AM Hawaiian Time)
And the SEGAMew Lot GA hosted by myvampirelust19 ends at the end of Saturday, 23rd, UK Time (oh gosh I need a countdown for this one <__< ).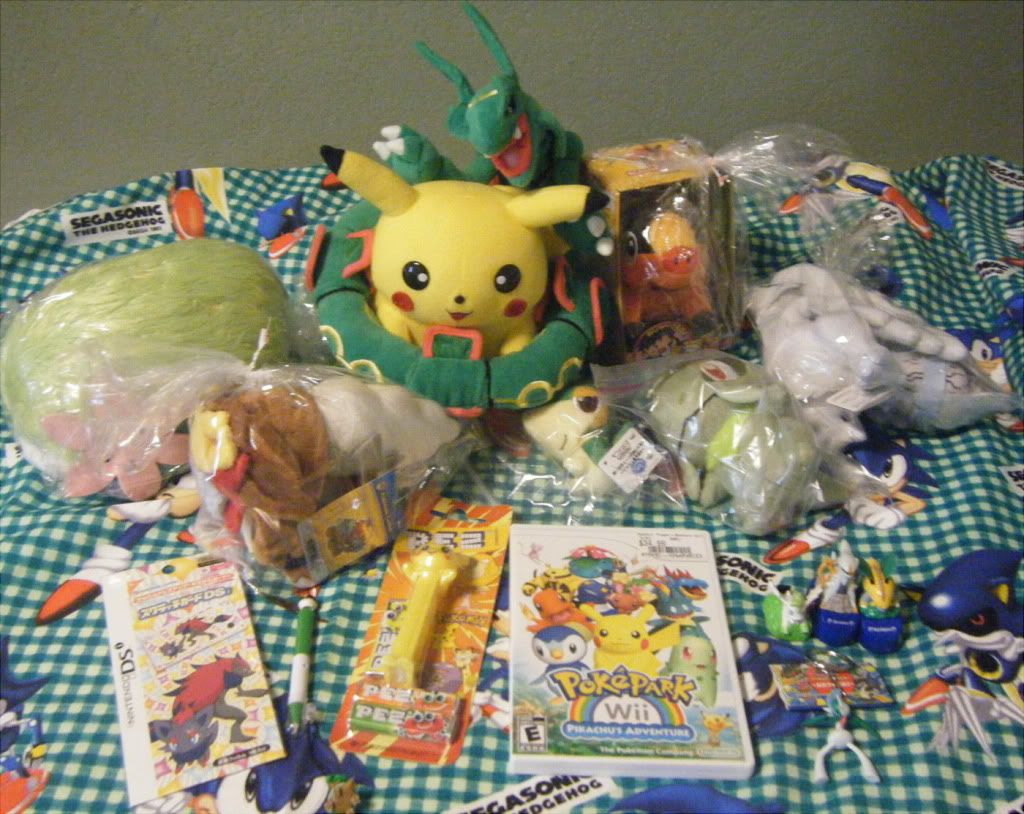 Both GAs have PLENTY of items left that needs claiming, go go go~!
~~~~~~~~~~~~~~~~~~~~~~~~
The last Gen 1 lot auction was a big success =) Now for round two of the Gen 1 lots!
Go here to suggest Gen 1 Pokemon you would like to see listed!
~~~~~~~~~~~~~~~~~~~~~~~~
I have a question about the
ModPost from July
, more specfically, the brand new Offers rule. Obviously the rule affects items being put up for offers, like me putting up kawai desu Mewtwo plush for offers and accepting one that I like after an unspecified amount of time. However, does that also go for auctions? Does the ruling null and voids Reserve prices placed in Auctions? Me and a member ran into a little trouble in a recent auction I ran and it all comes down to our personal interpretation of the Offers ruling. I didn't think I was doing anything wrong with putting down reserve prices on some of the lots being offered in my auction since it's very common practice to do so, and I outlined in my rules about how my reserve prices work. I would think someone would point out well before the auctions ended that I have a rule that didn't comply to the new one. It's like.... the longest rule in the list of rules <__<
I guess I dislike being blindsided after the auctions are over and stuck with either having to sell an item that didn't meet reserve at all or take a negative feedback. Clarification? Inputs please? Q__Q I did pm a Mod yesterday, should I wait a bit longer on the answer?