The Pokemon Center was holding its own lotto today - I really wanted a toaster of my own, and had been eyeing the "Last One" Pikachu and Victini, so I threw in a lot of yen and got a lot of things :D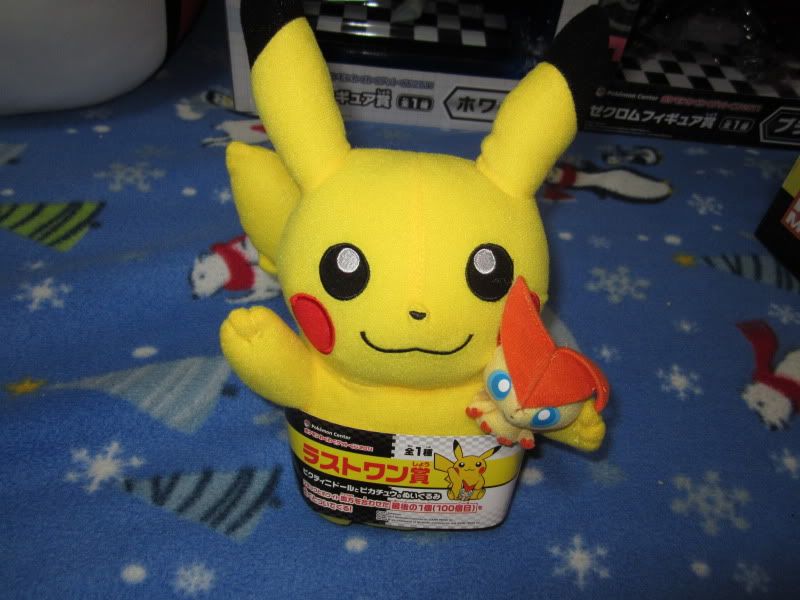 I had to buy a lot of the lower prizes to get him, but I certainly do not regret it. It's a really unique item to have and I definitely recommend it to Pokedoll, Pikachu, or plush collectors in general.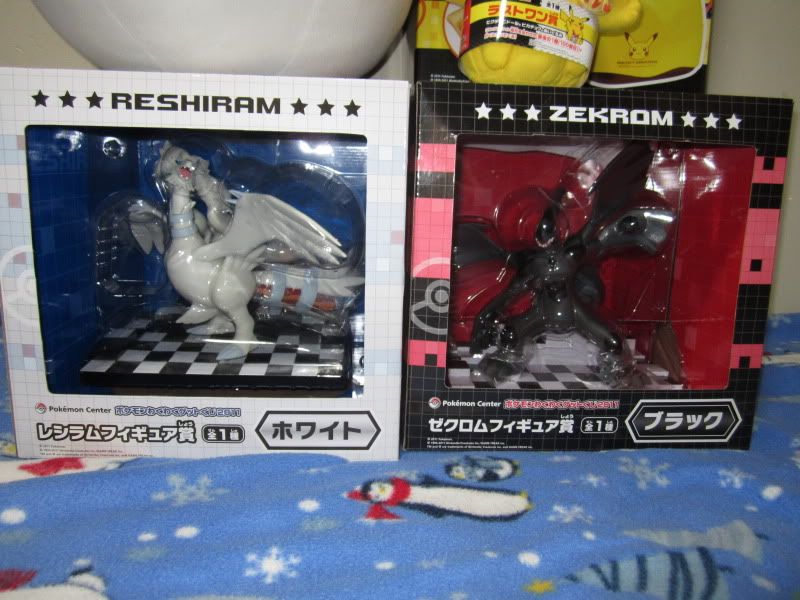 I also got another Zekrom Lotto Figure! I actually won Reshiram, but the little girl who won Zekrom really wanted Reshiram so we swapped (you can read the story in my journal). And that works for you guys, since I know quite a few collectors have been looking for a Zekrom figure :D I have added the Zekrom Lotto Figure to the Reshiram offers page - his offers will start at $75 or $100 BIN. Bought! Click the Lotto Figures picture to get to the offers page - offers on Reshiram are ending tomorrow at 11:59 PM EST.
To recoup my lotto costs, I have A LOT of things for sale today. Same deal as the rest of my sales here - I'll be shipping when I get back to the US next week, and feel free to combine with anything.