Here's it is the moment you guys have been waiting for! Sorry for taking so long to get this out, had an unforeseeable problem arise.
But anyway I'm going to mislead you with this Piplup pan. Click on it for the auctions!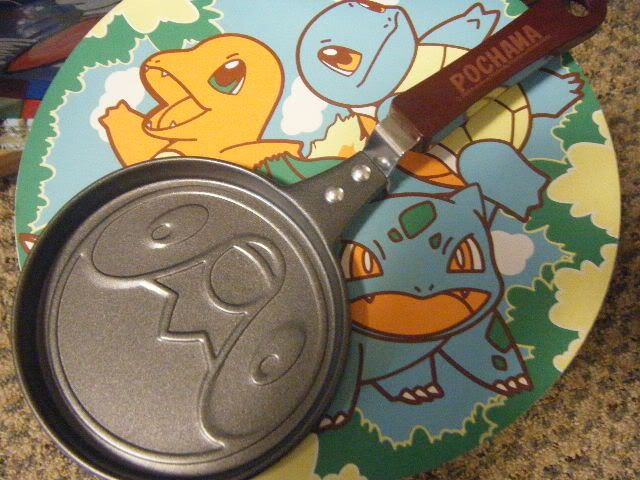 ~~~~~~~~~~~~~~~~~~~~~~~~~~~~~~~~~~
Next up on the agenda, have any of you guys transacted me completely with me recently? Looking for me to give you some feedback?
Please fill out this form
! It should make things a lot easier than trying to chase me down via PMs =) I do not always get PM notifications via phone, so yeah.
~~~~~~~~~~~~~~~~~~~~~~~~~~~~~~~~~~
I'm going to make things really simple for you guys. If you owe me payment on Leeky's Super Plush GA (the GA that was combined with the group buy under the same seller), I listed the names below and how much you owe me:
raikovladi92
- $24.33 ($24.56 international) + Payment 3 (I need your address to determine this)
spideyroxas
- $19 (includes shipping/fees to the UK)
beckuh
- $18.27 ($20 for Priority mail)
lovelychu
- $13.59
roxiired
- $16.30
safir_hime
- $15.89 ($16.05 international)
chibisilverwing
- $21.39
I'm not going to physically type the payment owed on Leeky's Ultra Fantasticalness, just click
HERE
!
Also if you believe you sent me payment, let me know the date and the first/last name used on your Paypal and I can reverify! Please send the payments to
segamew_art_emporium at yahoo dot com
(email is also on the spreadsheets)
If I have to PM you for your payment on Leeky's Super Plush GA (my first GA), you have 5 working days to respond before I'm leaving you negative feedback and possibly let someone else take over your plush(s) (second part of the consequence only applies to those who haven't paid at all from the start)
I also sent out everyone else's packages unless we're waiting on your other GA wins =)
Skittles/MPC GA should arrive either today or tomorrow
Ultra Fantastic Super Lotto GA - we're waiting on the final shipping invoice XP OH THE PAINFUL YEN RATE DX
~~~~~~~~~~~~~~~~~~~~~~~~~~~~~~~~~~
6 random plush that need new homes!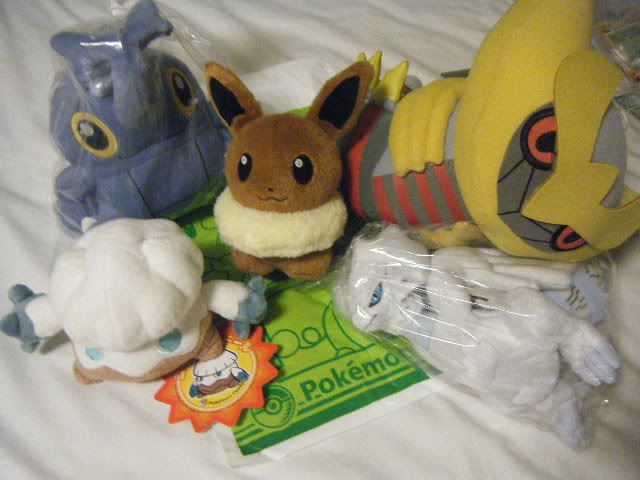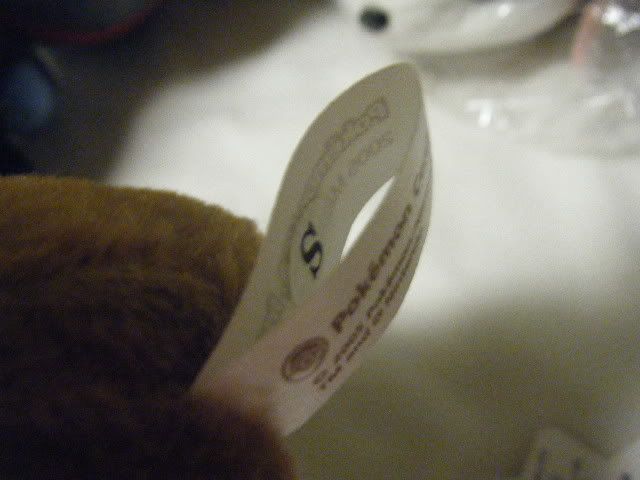 The last round was not as successful as I hoped. Perhaps removing Shaymin and adding Heracross will spark more interest? And I forgot Empoleon in the shot, here's the Empoleon that is for sale: http://i1200.photobucket.com/albums/bb338/segamew_auction/Pokemon%20Mini%20Model/20110731016.jpg
Heracross Banpresto UFO (tush tag only) - $25
Empoleon Banpresto UFO (tush tag only) - $18
Eevee Pokedoll 2005 tush tag only - $22
Snover Pokedoll (very creased/damaged tag) - $17
Giratina Origin Forme Large Banpresto (tush tag only) - $30
Reshiram Banpresto (tush+hang tag) - $23
Shaymin Tomy (tush tag only) - $23
Or all 6 for $130 shipped to the USA (higher for international, depending the country). Willing to haggle some.
~~~~~~~~~~~~~~~~~~~~~~~~~~~~~~~~~~
I have a question! Are we allowed to start/run a GA whose original auction on the auction site already ended (but obviously already won by you)? I seen cases where GAs are started while the auction was still active, but end time of the GA is days after the auction has ended. Just curious!