First, before I get into anything else:
I am
pantsu_kudasai!
I don't think it'll be too hard for anyone to adjust to this -- I'll keep the same avatar, and let's face it: most of us probably identify people by their icons rather than their usernames. XD So yeah, from now on you can find me as
toedychan
. (My usual online nick is Toadychan, but I already registered that for another purpose years ago. So... see what I did there?)
Now, onto the topic! My birthday was on the 26th, but I had a second small "party" when my boyfriend had his day off on the 29th. That means... I opened presents. Cue photostory
that took me two days to make
!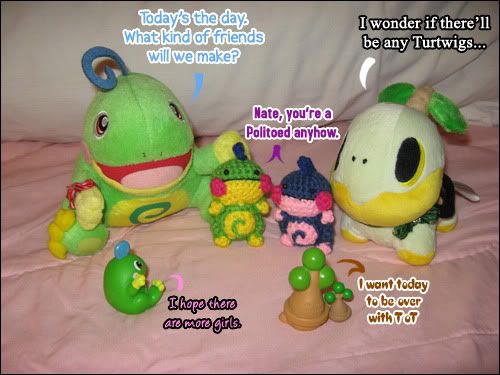 (If you missed the news bulletin, Nathanial Cutetwig, my Turtwig Pokedoll, is really a Politoed. Adopted, but still.)
(
Collapse
)