Hi guys! I have a big collection update today. What merchandise do I
have this time, you say? Let's just say there's a bit of green, a bit of
fat, and lots and lots of blue. ;)
(
Collapse
)
In other news, there's also been a massive sales update over at my shop! New Tomy Keychain Stampers (
Blastoise! Squirtle!
with updated stock for
Blaziken
and
Eevee
in particular),
Lapras
and
Moltres
roller stampers, adorable ball keychains (
Spinda! Pikachu! Castform! Jigglypuff!
Some of whom are already balls!)
Zoroark/Zorua
merchandise ahoy (Exclusive Movie Screening Gift Keychain! Can Badge!
Glow-in-the-dark Stamper!), reversible plush, new Battle Museum and Dex figures, MPC plush, and an assortment of random flats, magnets, and figures!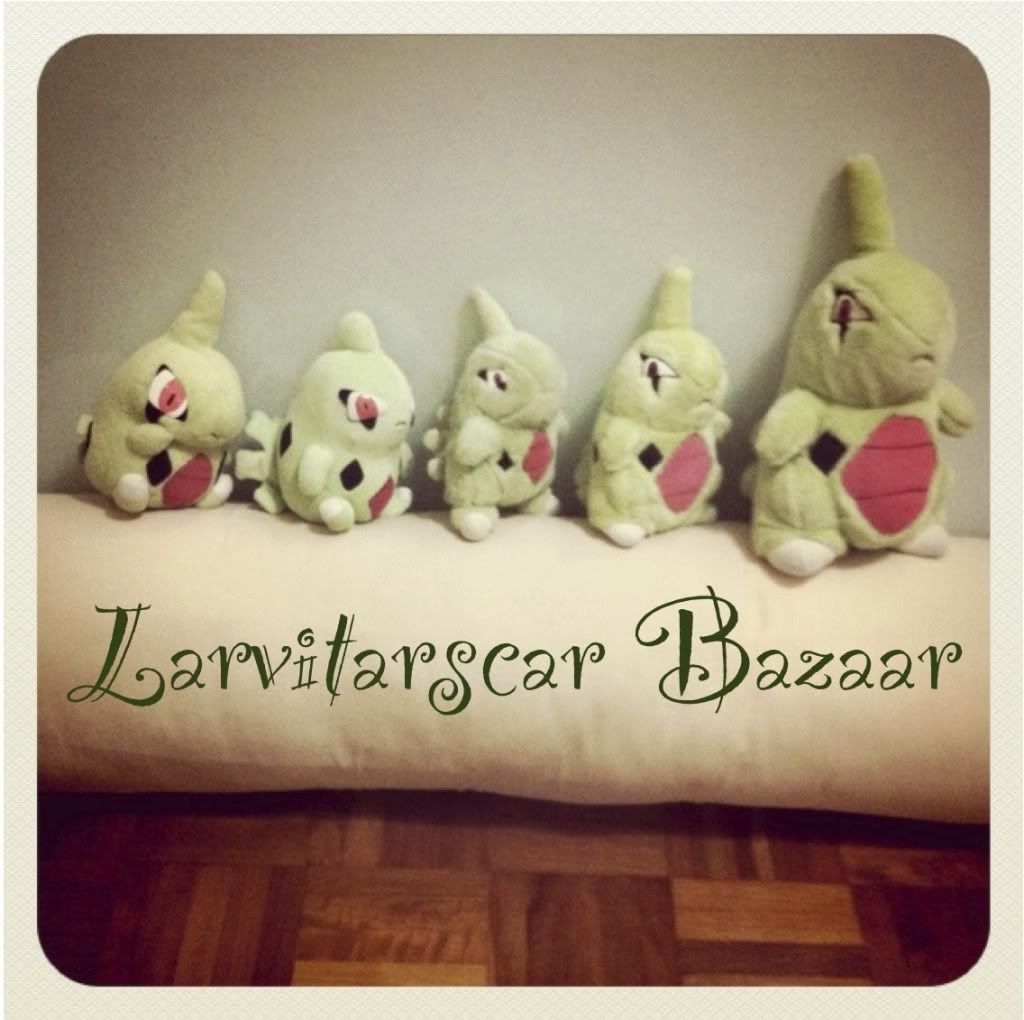 (
Click here to proceed to the Larvitarscar Bazaar!
)
Thanks for reading, and have a good week ahead!