LJ cuts have been breaking on me... so hopefully this will work!
I've been meaning to do this for a while, but I've been moving around a lot, and I've been so busy especially since I had to deal with an incident with my dog who ruptured a disc in his back :( And then I went to Seattle (where I saw a kiosk in person for the first time!). But now school's started, and I can finally do a proper collection update!
Soooooooooooo,for those who don't know me, my name is Jessica, and I collect Piplup! Ialso collect Growlithe (which is actually my favorite pokemon... not Piplup) and Sandile (and his shiny form). I limit myself to plushes though, since if I collected everything else, I'd have no room. :C I also collect Pokemon Tales books (English versions)!
Here is the picture I always posted of what my collection looked like before:
And here is what it looks like now...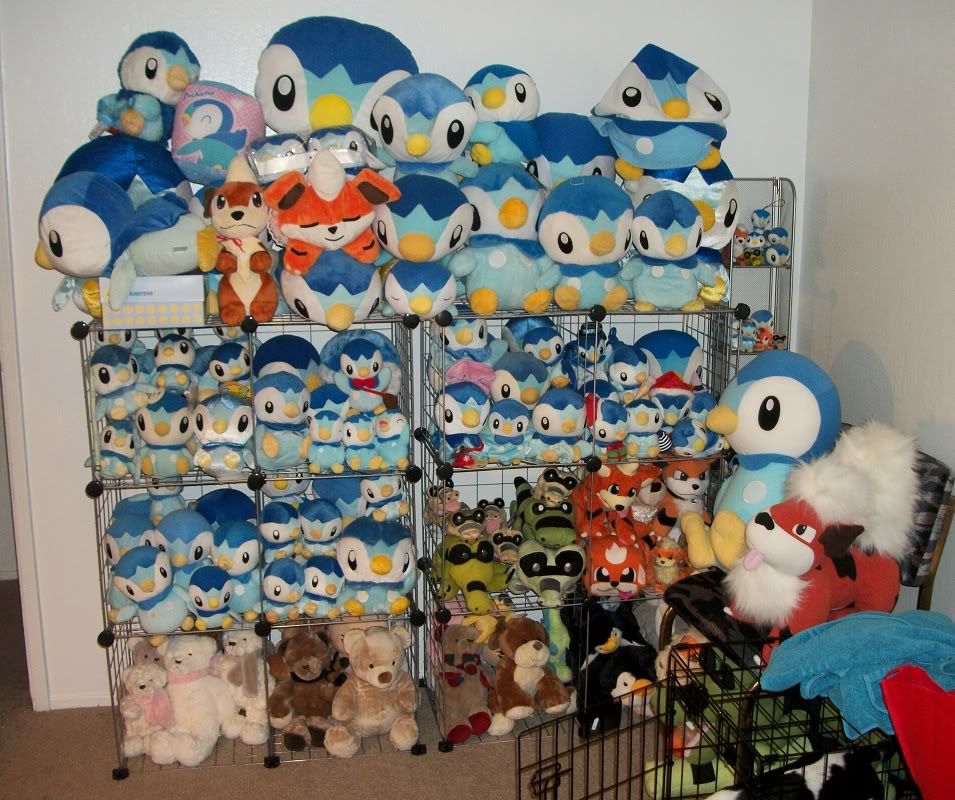 FUUUUUUUUUUUUUUUUUUUUUU. I always knew I had a lot of plushes, but it didn't fully register how many I actually had until I was taking these pictures for my collection update. XD
You can ignore that bottom row of random plushes ;)
(
Collapse
)
So after the slew of pictures... I'm gonna end with a meme! C:
I'm asking you... if you had to move, but could only bring five things from your collection, which five would you take with you, and why did you choose those out of all the other things in your collection?
My five are: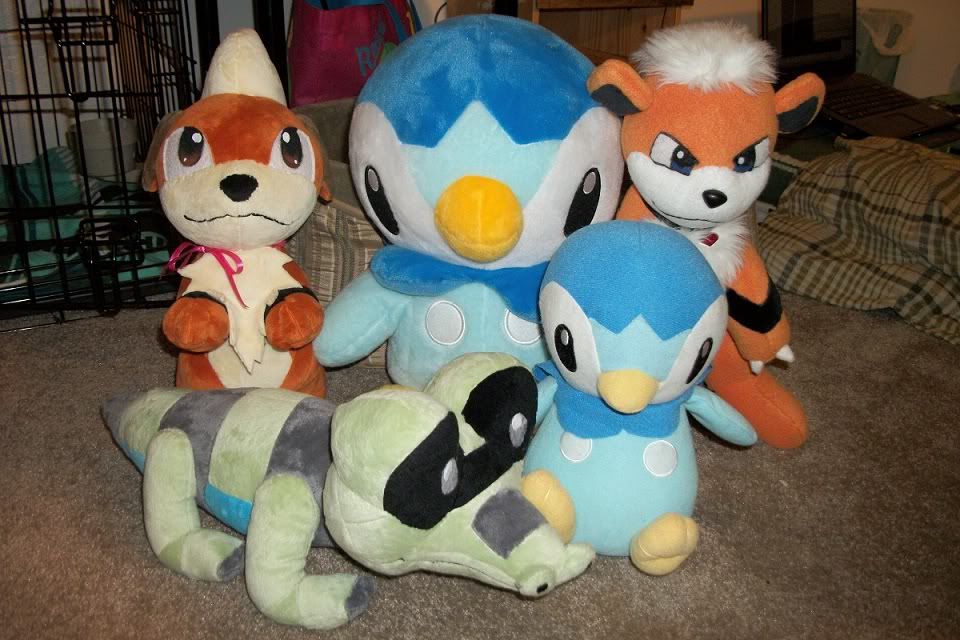 1) Top left Growlithe custom: It's so beautifully made, and it's become one of my favorite customs!
2)Middle 1/1 Piplup: Before I got this 1/1 Piplup, I had another one thatwas in a more loved condition. When I got this one, I sent the other Piplup to my boyfriend as a gift so he has something of mine to keep him company since we're currently long distance, so we have matching Piplups. C:
3) Far right Growlithe: This is the first custom I've ever received as a surprise gift from my boyfriend. I was always complaining that Growlithe had no official plush (at that time), and so for our anniversary, he commissioned that plush for me! :'D
4) Bottom left Shiny Sandile: Same with the Growlithe custom on the top left. It's just SO well made and SO cute and probably my favorite Shiny Sandile custom :'D
5) Bottom right Piplup: My boyfriend also surprised me with this Piplup, and it is the first Piplup I've ever gotten. IT'S WHAT STARTED IT ALL. 8D