Hey guys!
If you're waiting for a package from me, don't worry, I haven't forgotten. They'll be outta here this week, with some silly added bonuses tucked in to apologise.
To everyone to took part in the
Jensoxen GA
: Thank you for being amazingly cooperative and making it go so smoothly. I sent the one big payment to Jensoxen last week, and didn't need to remind any of you more than once. I'll update you guys again when the stuff hits these sunny shores (England).
For now, it's outta my hands, so I can't answer any questions until it arrives at this end. <3
To everyone who took part in the
masseeeve GA
: Thank you too! I've never had a GA sorted out so quickly. You guys are tops!
The seller posted out the box o' stuff today (Tuesday), so hopefully by Friday, I'll have some nice photos of your gear for you.
Tomorrow, I got a huge clear-out salespost coming your way. Kids, figures, plush, cards, it's all got to go because I'm downsizing.
All this, plus more: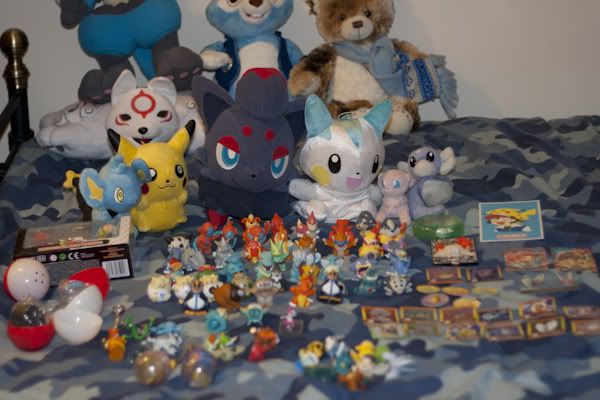 Night all. x