* I was granted sales permission on 09/03/11 by
dakajojo
.
*
Feedback
*
Collection Site
*
Permanent TCG Sales/Trade Post
Jumping on the bandwagon and entering the contest finally XD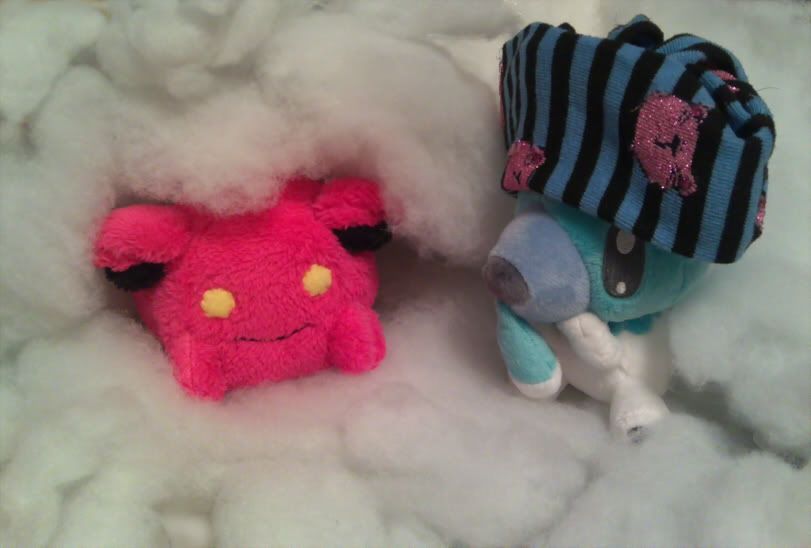 Cubchoo sharing his igloo (yea yea looks nothing like an igloo, lets just pretend lmao) with Hoppip! Cubchoo is wearing a hat
totally not my sock
XD
I got Cubchoo the other day from
vaporeonxlover
, he is sooo cute! And my very first jp release pokedoll :3 I have a collection post coming soon, I keep putting it off because I keep waiting for packages XD I got some Munch grails coming so I'll probably post once they arrive :3!
While I'm here, I'm looking for a few things! (plz dont have me for posting wants, but these items elude me! lol)
(
Collapse
)
Thanks for viewing! Have a wonderful night/day/etc!