The game arcade near my house updated their poster!
Usually,
denkimouse
posts with updates, but since she is currently in America, I hope it's okay if I post it.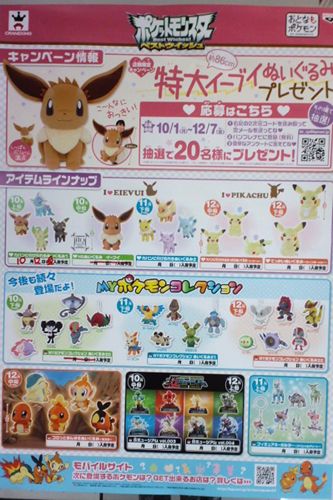 (
Collapse
)
I know everyone is excited about the second wave of I <3 Eevee (along with everything else coming out everywhere!) but there are other cute things coming out as well :D
I can't wait for the Cinccino MPC in December and those fire starters are too cute!
What do you guys think? What are you the most excited about?