Hey everybody!
For the participants in the bulk buy for the December Waza Museum Figures, the items have arrived and payment is now due! Please check your inboxes for a PM with payment instructions. =D I still have
Scraggy, Garbodor and Timburr extras
, for anybody who is interested do let me know! They would be $23 shipped in an envelope with flattened packaging or a few dollars more for shipping in a box.
And of course, the obligatory adoration shots of these beautiful figures! I'm kinda sad they appear to have discontinued the series (a Sewaddle prototype for Vol. 005 was displayed in a hobby fair along with Gothita and Mandibuzz I think, but they are nowhere to be found in this year's Banpresto release schedule), as they are really beautiful figures with amazing detail. =(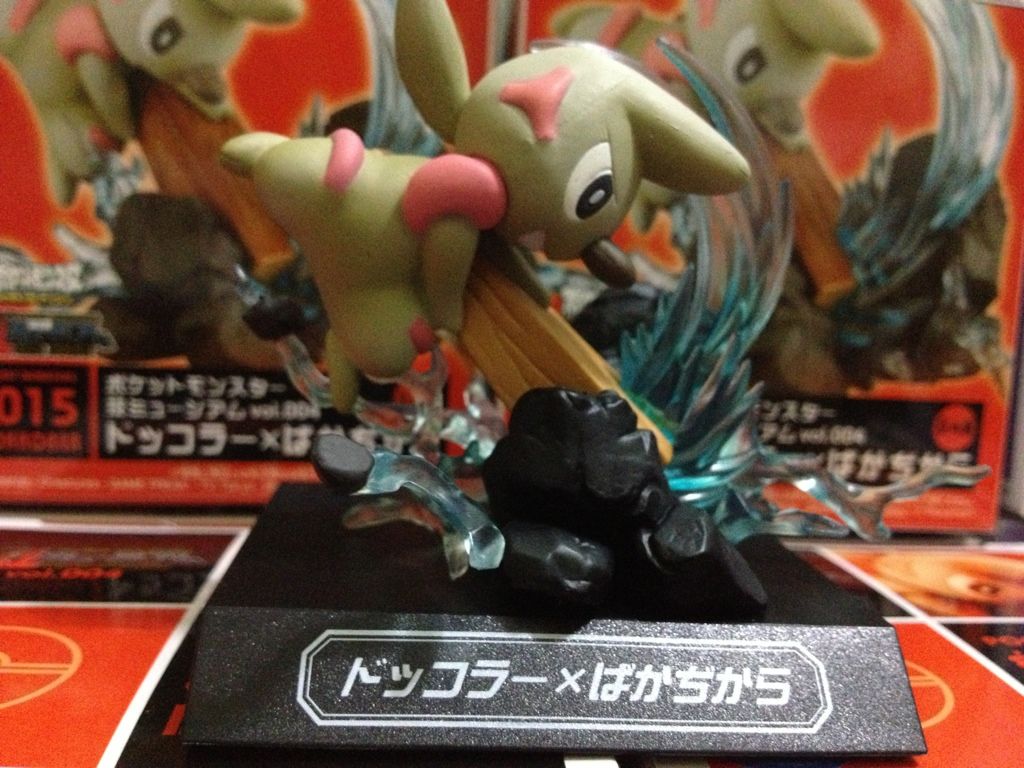 "Oooh I hit the ground in such a strong and manly fashion, I unearthed a geyser"
(
more adoration shots!
Collapse
)
Thank you and have a great week ahead!