02 November 2015 @ 11:20 am
Hey guys!
Selling a Tomy Sentret plush, Mawile plush, and Vaporeon and Cresselia Pokemon Kids figures.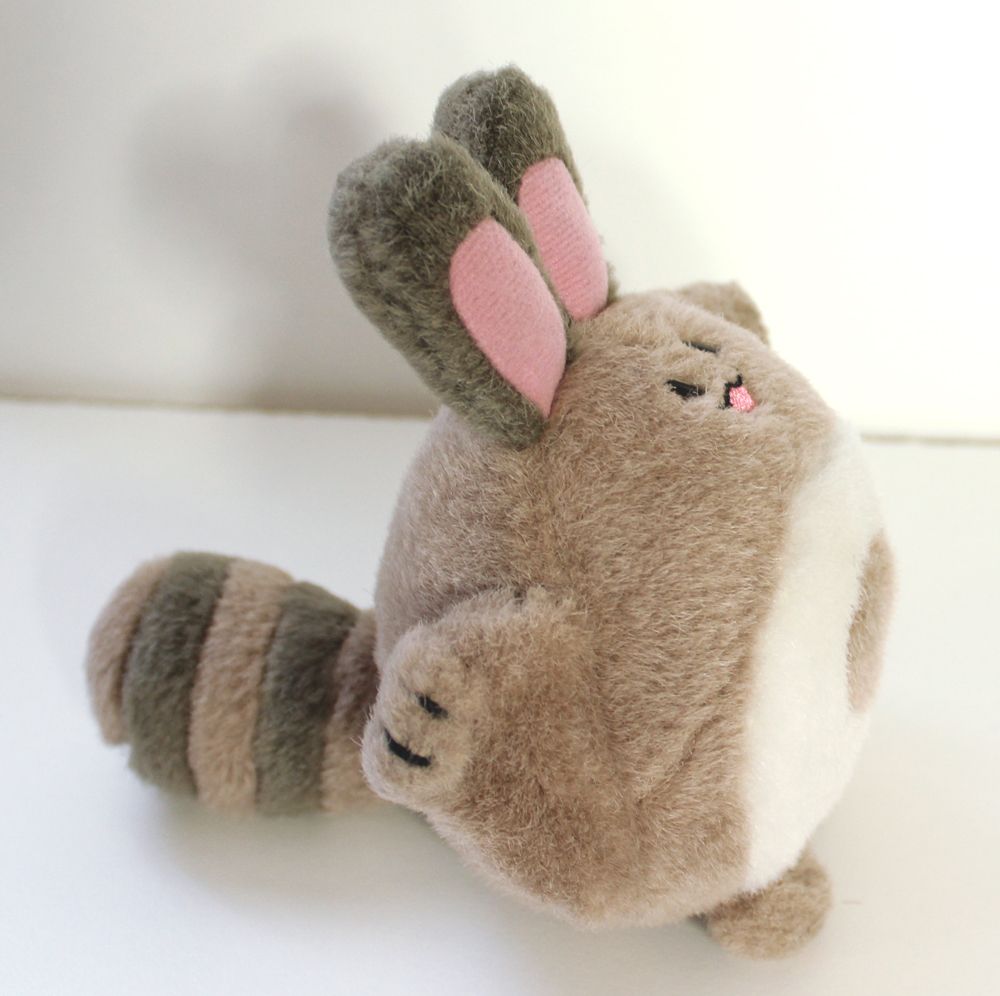 (
More pictures under the cut!
Collapse
)
02 November 2015 @ 01:38 pm
Hey all!
You may or may not recognize me, but I made an introductions post a while ago! (Link below!)
http://pkmncollectors.livejournal.com/20219057.html
Today I've come with an update to my collection!
I've finally got the largest DX Pumpkaboo plush! (And also a Pumpkachu!)
I've also got a MPC Pumpkaboo on its way as well and now my bedside looks like a mini pumpkin patch! :)


AND NOW FOR THE AMAZING FIND THAT I'VE RECENTLY BOUGHT!
(
Bless Arceus!
Collapse
)
(
Updated Hunts!
Collapse
)
02 November 2015 @ 03:44 pm
hello all!

i am currently making a leather jacket for my self and its mewtwo themed! well i thought it would be really neat to add little charms to the zipper pulls of mewtwo but sadly the pokemon center site doesnt have any. so i thought i could come here and ask! so, do any of you folks have any mewtwo mini's/charms for sale? i need 4-5 charms, one for each pocket. they can all be different but was hoping for regular mewtwo and not his mega forms ( but i might just cave and do those if i can't find just regular twos!) so if anyone has some ( or 1!) for sale please message me here!

thank you!
02 November 2015 @ 04:42 pm
Does anyone happen to have a Burger King Shellder figure?
Someone sold me one, thank you!
And does anyone also have a Paras tomy figure and a Jakks Zubat figure for sale?
02 November 2015 @ 05:26 pm
Hello everyone! I wanted to let you know about a special offer I have going on on my Society6 store... most of the items I have on it are Pokémon related so I hope you can find something you like.
Until November 8th, there's FREE WORLDWIDE SHIPPING... plus you also get $5 off each item!
I can personaly guaranteee for the quality of the shirts and mugs. Really well made and durable, and the print quality is great.
Here's my shop, be sure to use this promo link to get the free shipping and discount offer:
https://society6.com/criminalcrow?promo=FB628Q9VPWRT
Can't find anything for your favorite Pokémon? Please take a look to my tumblr Pokémon art tag:
http://criminalcrow.tumblr.com/tagged/pokemon
If you see anything you like, feel free to ask me to put it on items :)
I also accept suggestions for future pieces of artwork to add to the shop!
I was granfathered sales permission since 2007
my feedback is
here
I'm also willing to trade for
items in my wishlist
. Please let me know if you're interested in a trade and we can discuss details.
Thanks for reading and happy collecting!
02 November 2015 @ 07:32 pm
Hello everyone!
I'm here with two items I'm sadly rehoming :/
I found these two in an antique mall and bought them on a whim. They've been on a bix under my bed for the past two months, and I have no idea how to properly display them, so I'd like to give you all the chance to adopt them.
(
Rules
Collapse
)
(
The Goods
Collapse
)
02 November 2015 @ 07:59 pm
I'll be posting my next collection update soon, but I wanted to post about this months ago but never got around to doing it. When I first heard about a year ago that Worlds was coming to Boston, MA I was pretty excited...it meant THE premiere Pokemon event was coming to my little spot in the world...it's like getting to the Pokemon League. Worlds is the Pokemon League for a lot of us, and the fact that they had a Pokemon Center there was almost a total surprise to me (though I shouldn't be, considering Pokemon is a multi-million dollar machine). I've always wanted to go to one, and I was shaking a little before I got in. I wore a Mega Lucario shirt I bought from the online store and getting in there I was amazed at how much effort was put into the little center they set up. Lit up displays, plenty of stock, unique products for Worlds, the GIANT (28 inch only from what I saw at the time) Pikachu, trainer size Hoenn starters, Fennekin hat...I spent a lot of money there. I ended up getting Primal Groudon, Mega Latias, a Fennekin hat, and Worlds 2015 Pikachu...now I have the 2014 and 2015 Worlds Pikachus! It felt so amazing to actually be in there, I went a second time. :) I still plan to go to Japan and visit one of the many Pokemon Centers but I could go to my grave happy that i just got to go to one...that, and I met and took a picture with a giant Pikachu!>.< It was sooo cute! What are your memories? Show with piccies, if you can!
02 November 2015 @ 08:46 pm
Hi everyone! Today I bring two mirages for sale, please check them out below *V*!
I am also open for offers for my regular sale items :)
SALES:
(
*Rules and Sales Permission*
Collapse
)
(
Mirage Sale!
Collapse
)
(
Regular Sales!
Collapse
)
02 November 2015 @ 10:30 pm
So, I just recently moved into a new apartment and got another job, so I've been very busy and thus forth not posting much, but I hope soon to post an update of my new display and such soonish. c: I'm very excited to have more space lol. Anyway, in the meantime I am desperately searching for this little gem:
(
little gem
Collapse
)
I was watching one on Y!J that actually went for a really decent price but I forgot to bid in time :C still kicking myself for that one.. anywaaay, if anyone knows someone selling I am super interested,(:
Also, I know it's a longshot as I haven't really seen these two anywhere, but I'm extremely interested in these holiday Dittos as well:
(
holidays
Collapse
)
Thank you!
02 November 2015 @ 11:32 pm
Good Evening/Morning/Afternoon Everyone :)
With mid-terms finally out of the way I finally managed to make a collection update, something I've been meaning to do for quite some time now. As the title states, this is part one, since my Pokemon merch is divided between my Mother's and Father's households.
This was my collection I joined the community back in April:
In the spoiler, is my collection as of now :)
*Warning, Picture Heavy!
[
Spoiler (click to open)
]
Ever since that post, I found myself collecting an entire mixed bags of merchandise. However, I tend to collect Eeveelutions, Swords of Justice, and Victini merch:
All these pieces are prints from RockyHammer! He's a pretty awesome artist who mainly focuses on Pokemon.
These three I have trouble displaying, since Glaceon's head is heavier than the rest of it's body, so I have to try to use the other plush to balance them all out XD On a side note, this Virizion is my favourite plush, I hope to also one day purchase a Cobalion of similar size when I have the monies :)
Victini, Sylveon, and Cincinno hanging out in my art work space :D
This Glaceon pendant is definitely one my grails I purchased! I hope my local jewelry store will be able to fix extra links so I can wear it :)
That's about it for this collection post! I'm hoping to post part two when I go to my Father's for my birthday. Too end this post I'm going to leave a question: How do you stand up your plush that have a disproportional mass, like Glaceon's heavy head but super light body? :)