I went to Marukai (one of the local Japanese supermarkets) yesterday evening before closing and was surprised to see these!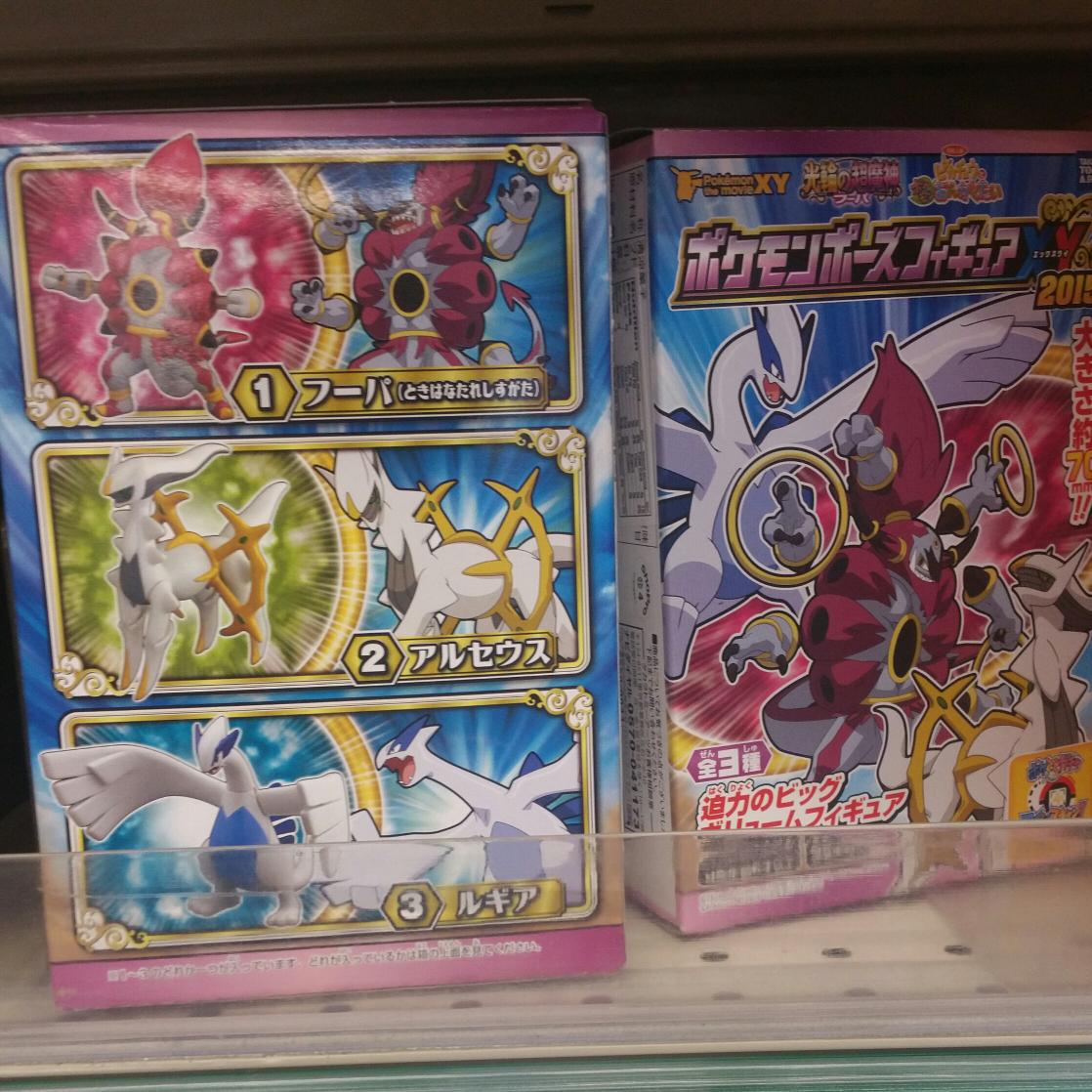 They are nice small posable figures about 2~3 inches in height? I got Arceus and will get Lugia next time!

Hoopa Unbound
Arceus
Lugia

$10 each and discounts are available if you purchase 2 or all 3. I can ship it with out without the box.

~ Sales permission granted on August 1st, 2015 by areica96.
~Feedback: http://feedback.pkmncollectors.net/feedback/view/ninetails
Info
~I accept Paypal only
~ All community rules apply, will only sell to community members in good standing, no banned members
~ All prices are in USD.
~ Prices do not include shipping and paypal fees unless stated
~ Please be CLEAR when asking for a quote or being committed (What will shipping be to? vs Can I get/I would like)
~Commitment takes priority over quotes!
~Payment is due 48 hours

Be ready to pay when I get them!

Also quick sale~

Pokemon 3 tier cookie tin (no cookies) you can unscrew the different levels and turn it around. :D Lots of Pokemon! -$15




Also I have one of these Hiroshima manjuu box for $15 See this post for more pictures.





Have a great weekend!