I have a confession to make.
The very first time I saw a Ralts, way back when RSE was new, I thought it was a grass-type. It looked like an onion to me!
Now I have one on my team in Ruby on the emulator on my phone. She's named Eva.
The real purpose of this post is to point out an oops I saw today at the grocery store, where they're selling some Pokemon tomys and cards and Pokemon GO! guidebooks. (I bought one of the books, mostly as a memoir thing. All the pokemon are listed alphabetically.)
They were selling both articulated Mewtwo and Greninja, but there was a third package between the two that looked like it couldn't make up its mind...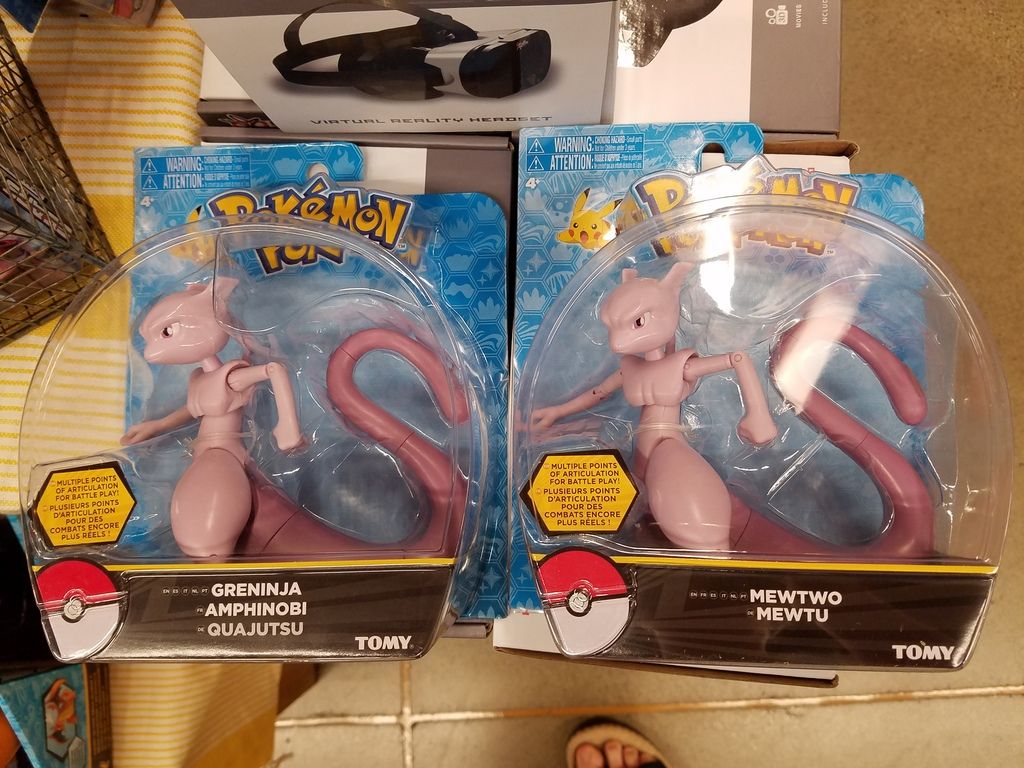 Am I the only one who found something like this, and do you think it's of any value to own MIB? I didn't buy it, but if anyone desperately wants it, it's at the Wegmans in Easton, PA, US-or I can go back and see if it's still there and grab it.