Hey! I am in Anaheim right now for Pokemon Worlds this weekend! I'm so tired since it's 3am and it was a long drive down to Anaheim from the Bay Area. I got to go the Pokemon Center store on Thursday evening so here are some pics. Some pics lead to my tumblr and twitter for bigger pics~ sorry about that!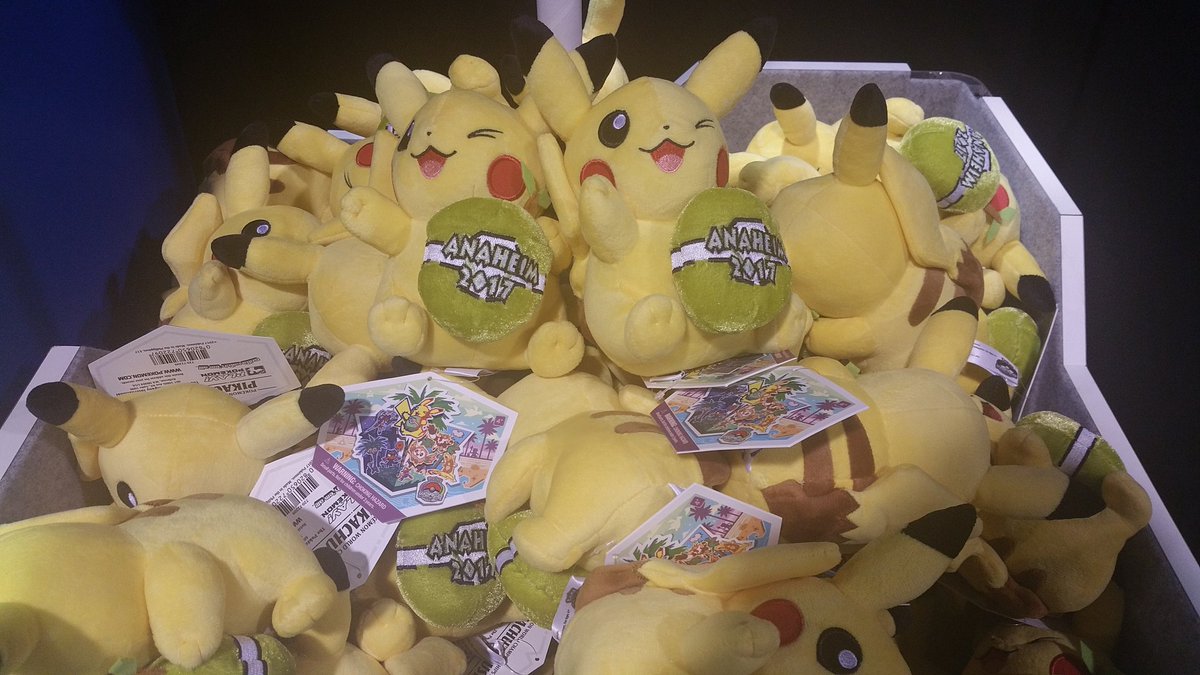 Not being totally biased since I'm from the SF Bay Area but the Pikachu plush last year was better. xD
(
Collapse
)
They didn't have a fleece blanket or decals unlike last year in San Francisco. However, there is another lanyard which is different from the lanyard for the badges. Also, I didn't see an exclusive Worlds pin just the Pikachu with the Alola starters set...
Anyways, you can check out Twitter and such for
Worlds updates
. It's going to be a lot of fun this weekend hanging out with friends. ;w; I am also going to Disneyland for the first time!
Thanks for reading~