May 23rd, 2019 - PKMNCollectors — LiveJournal
Pokemon sun and moon rental dvd volume 17
Pokemon Ddakji set 3 Box
Ga-ole winners certificate
b
Gladion Bread wrapper
Hi!
I came across this Pikachu plush on a buying and selling platform in my country and i bought it.
I usually don't really buy Pikachu plush or merch unless it's a Mirage, Shiny or from Mystery Dungeon etc. but I couldn't resist buying this guy.
At first I thought it was a Hasbro but after seeing the tag i got really excited.
I was surprised to find it for sale in my country. Although i have found other Pokemon merch which i never thought i would find here. Two Japanese Tomy music boxes for instance.
It's between 11 and 12 inches tall and still has a Hangtag. It says Pocket Monsters ©️1999 Nintendo, CREATURES, GAME FREAK, T V TOKYO, ShoPro, JR Kikaku. Licensed by Top-In.
It also has a sticker on the hangtag that says TOP INSIGHT F License KOREA ONLY.
My question is, could this be one of the first Pokemon Top Insight plush?
If this is a genuine Top Insight plush than this would be my second. My first one was a PMD Chimchar plush.
Thank's in Advance for your 'Insight'!
Pictures are under the cut.
(
Read more...
Collapse
)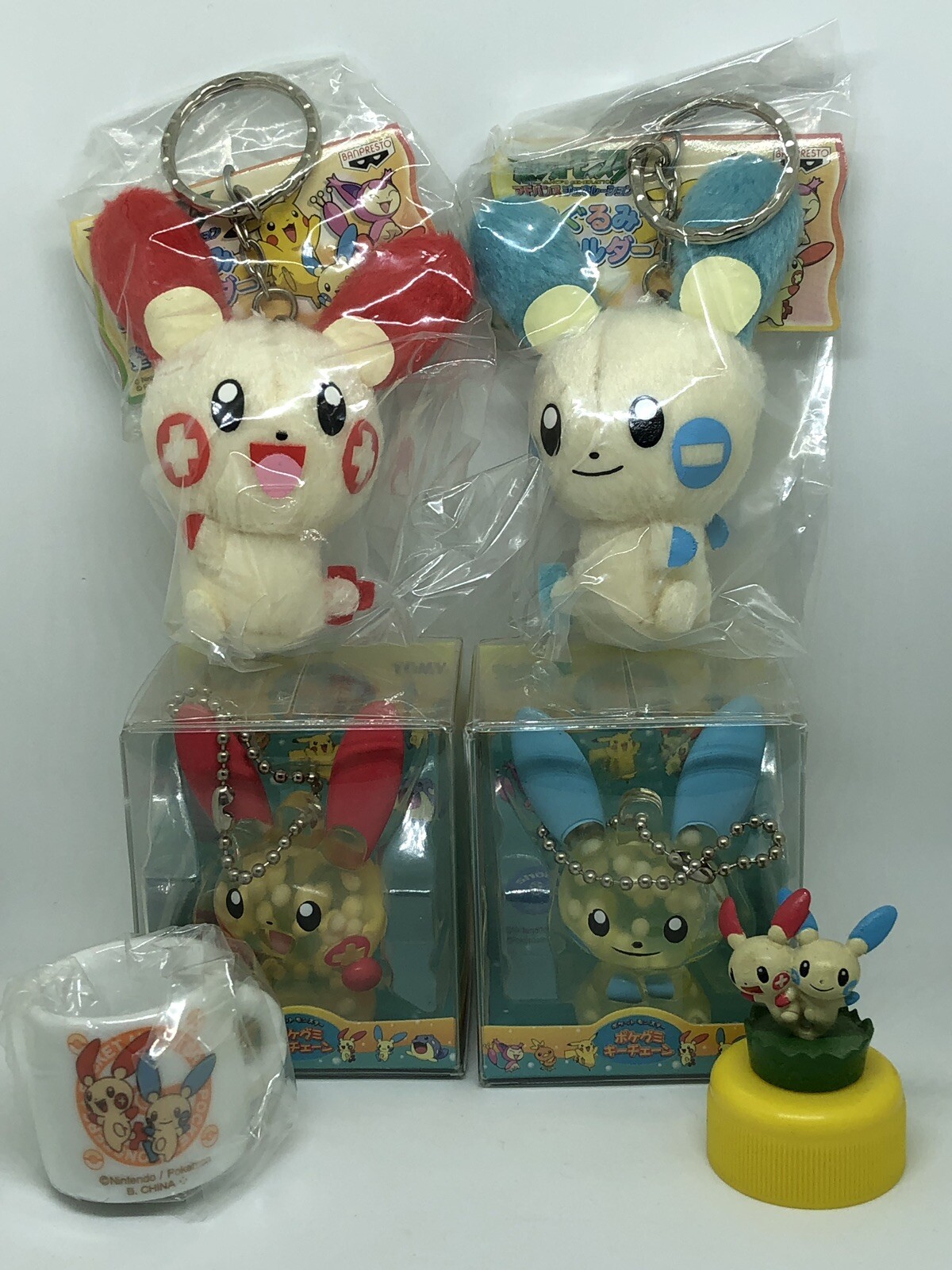 Hey everyone! I forgot to mention I have this Plusle and Minun lot up for sale on eBay. It includes these really rare squishy bubble keychains!
I think this is the first time I ever posted on the LJ side after years of lurking but better late than never! I think this is quite a bit of a long shot, but I'm looking to purchase specific cards to complete my sets and all that. The more cards I can get from one seller the better! I'm looking for:

Lugia 9/111 Neo Genesis
Pokegear 88/111 Neo Genesis
Tyranitar ex 111/115 Ex Unseen Forces
Entei 113/115 Ex Unseen Forces
Pokemon Center 40 WOTC Black Star Promo
Lucky Stadium 41 WOTC Black Star Promo

I'm also still missing Shining Raichu, Shining Steelix and Shining Charizard, crystal cards and holos from the e-series (Expedition, Aquapolis, Skyridge) and quite a bunch of the gold stars and shining cards (EX era, Platinum era, COL and BW era). I'm also looking for c/uc/rare cards from the e-series to finish them off in general. I also have a list of missing cards from all sets if you guys want to take a look at it and help me finish off those! Shipping is to Finland so prioritizing large buys. :)

Hope someone has a card or two for me! Thanks!