Hi guys, I have today off because it's a US federal holiday in which we celebrate many years ago when Columbus sailed the ocean blue...

I live near San Francisco and it's Fleet Week! Fleet Week celebrates the Navy and there are ships you can go take a tour of and see the Blue Angels . I wish I could have went this past weekend and today but I did go to a local anime convention called Kraken Con a few weeks ago that took place on the USS Hornet, a historic aircraft carrier that took part in World War 2 and Apollo missions. It's a very cool museum as well and it was very exciting to be onboard and have a beautiful view of the San Francisco Bay.




Of course I had to take Sailor Pikachu for this amazing photo opportunity! :D




Lots of pics under the cut!



Look 8 for Sailor/August Monthly Chu!



USS Iwo Jima



Navy!



Reminds me of Pokeball. XD



At the wheel!



Ready to steer!




I like Sharks! XD




You can see San Francisco and the Bay Bridge in the distance.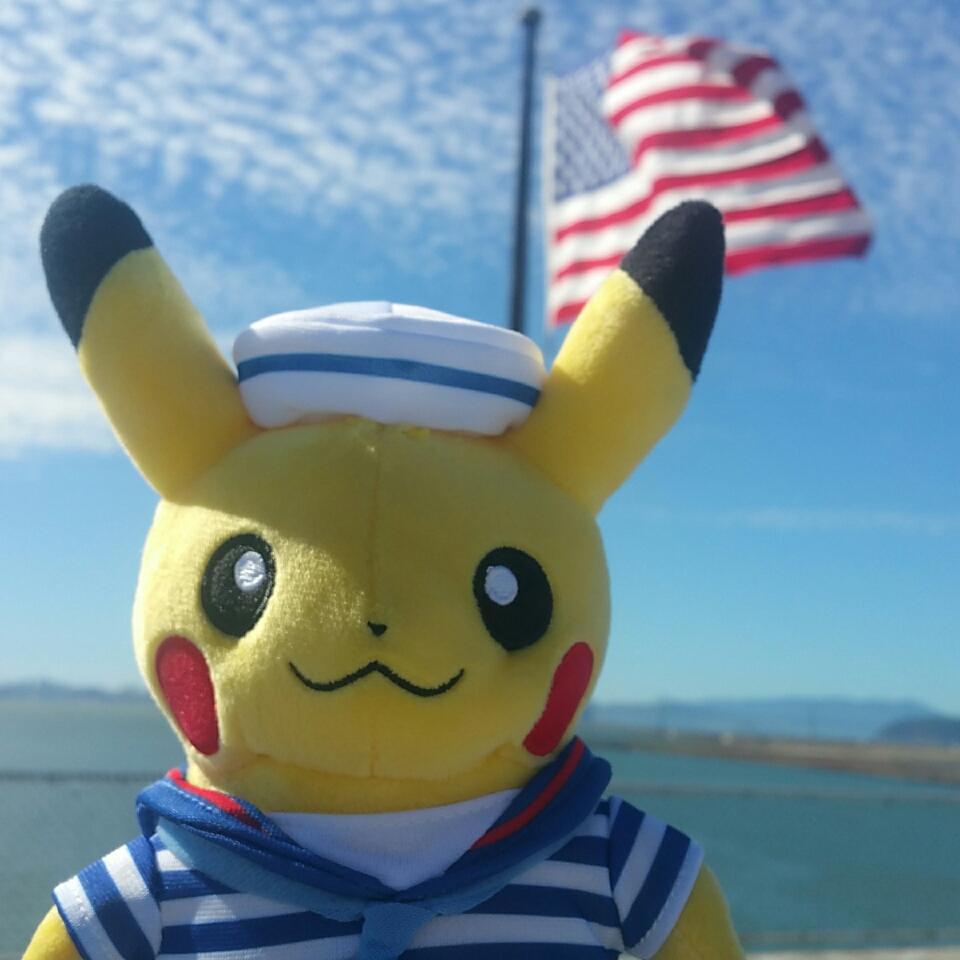 Has anyone else taken Sailor Pikachu onboard a ship/near the ocean?
I know some community members have family in the Navy so it's cool to see if others had the opportunity to take Sailor Pikachu onboard a ship!

Have a great day! Thanks for reading~