Hello, collectors! Hope everyone's been having a great November!
I'm looking to weed the collection today- mostly eeveelution merch, but a few other miscellaneous things too!
If you can spare the time, please have a look. o vob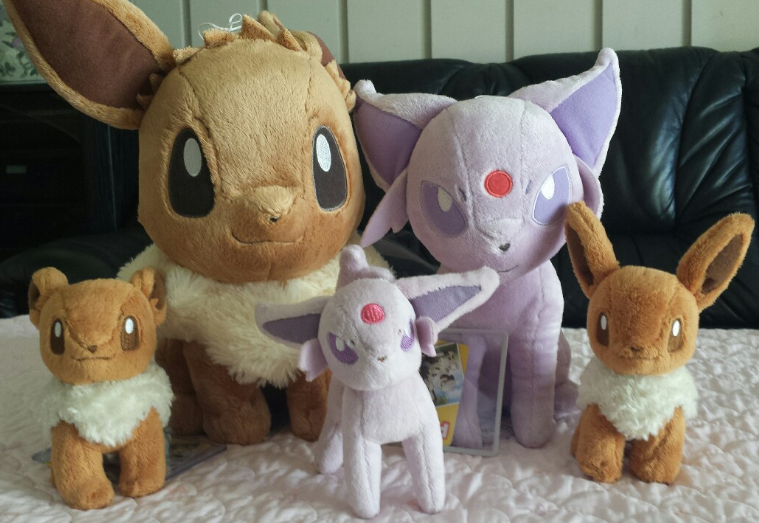 [
Snip~
]
Information: PLEASE READ.
*Approved for sales permission on 12 January 2013 by
entirelycliched
*http://feedback.pkmncollectors.net/feedback/view/austerlitze/
*I ship from New Zealand, internationally. PLEASE NOTE: shipping totals to USD$11 for most items. Please ask for a quote on flats because I may be able to send as a letter.
*All pkmncollectors community rules apply.
*I only accept payment as 'goods' via Paypal; please ensure to include your username and what you've purchased!
*Prices are shipping exclusive.
*Will hold items for 36 hours if committed to an item.
*Prices are in USD.
*You may haggle for the pricier items, but please be reasonable.
*Once again: shipping for items listed below will be ~$11 INTERNATIONALLY (unless you live in Australia or NZ.) It's likely the shipping will remain at $11 even if I ship 2-3 plush. PLEASE DO NOT request a quote if you aren't satisfied with this. ONLY FOLDERS or HANDKERCHIEFS have a cheaper postal rate of ~$2.50.
NB: All plush were stored in plastic bags on my shelves. Tags will be flawless unless specified.
If you want extra pictures of a certain item, please request them!

SALES: Flats (~$2.50 shipping)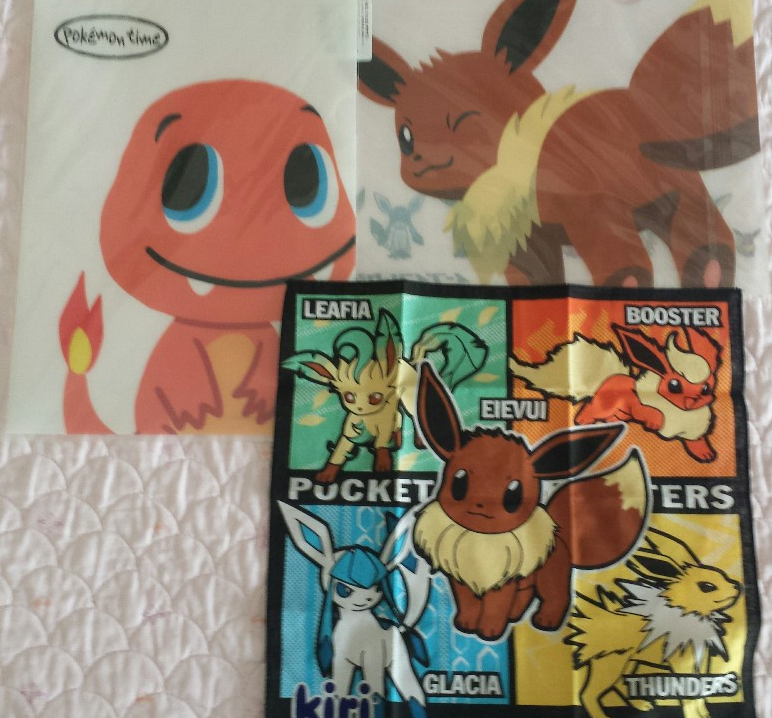 Files: $9.50 each
Limited edition eeveelu handkerchief: $12

SALES: Plush Dolls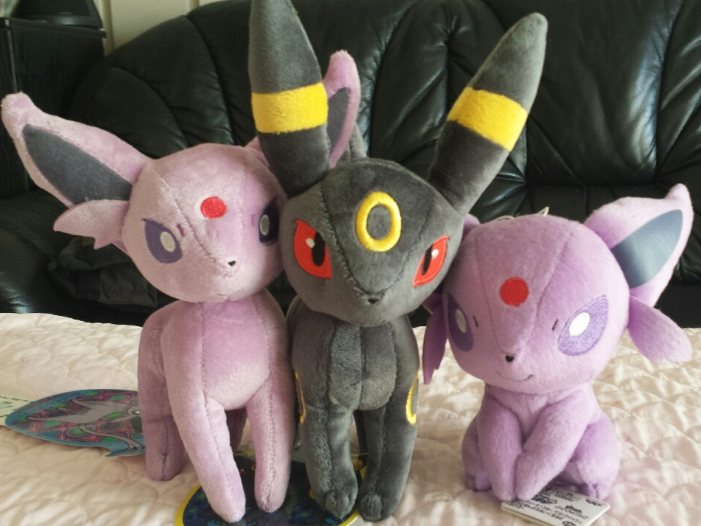 Pokemon center espeon plush: $26
Pokemon center umbreon plush: $28
Espeon korotto manmaru plush: $14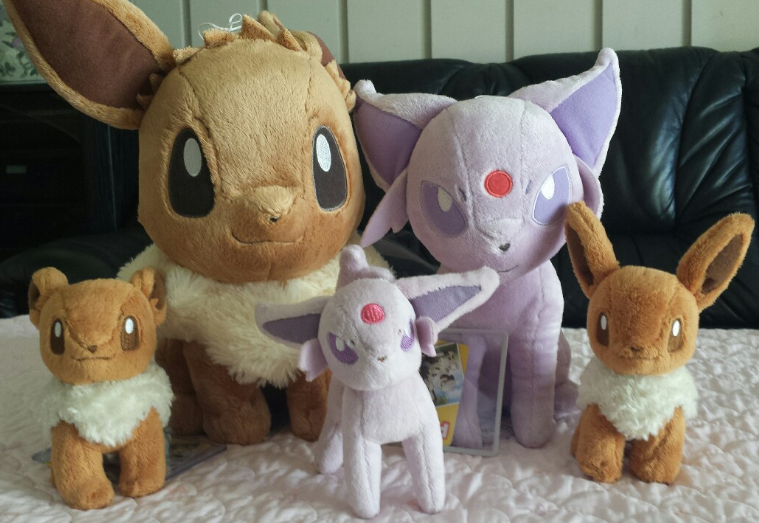 Eevee 2009 canvas plush: $48
Espeon 2009 canvas plush: $88
I Love Eievui HQ plush: $50
I Love Eievui espeon DX plush: $28
Eevee 2009 canvas plush w/out tag: $38



Substitute pokecenter plush: $35
Cubchoo pokedoll: $15
Shinx 2009 sitting canvas plush: $22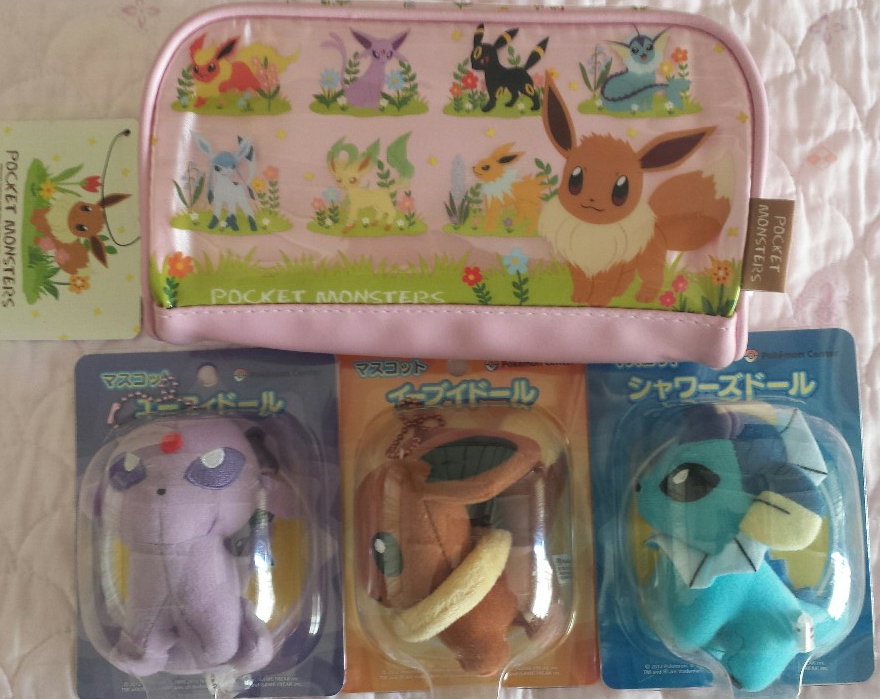 Pokedoll plush chain: $9 each.
Eeveelutions vanity case: $22

SALES: miscellaneous items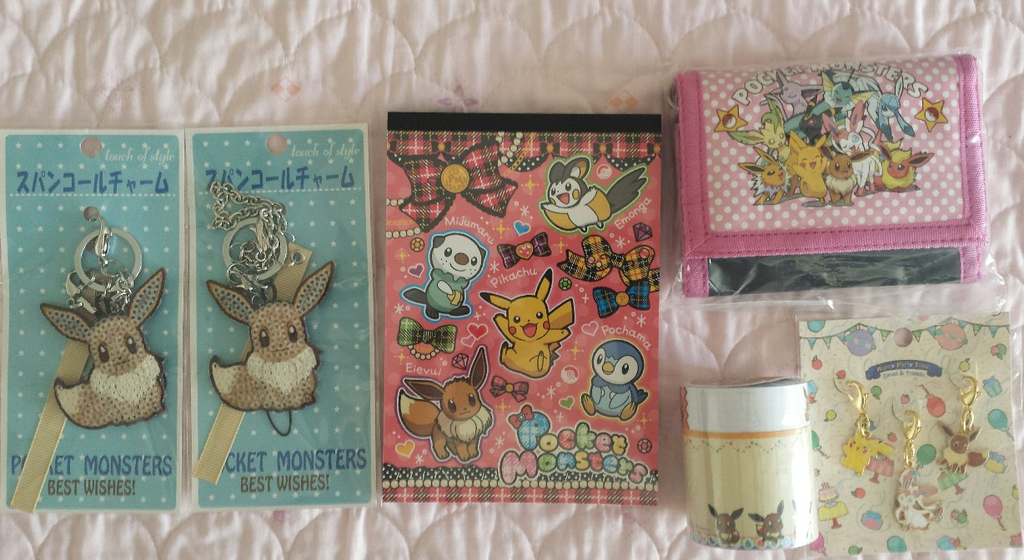 Eeveelution keychains: $9 each
Eevee and friends wallet: $13.50
Gothic Lolita Memopad/Stationary paper w/ stickers: $14
Petit Eevee post it notes (set of two): $13
Pokemon Party Time! charms: $13.50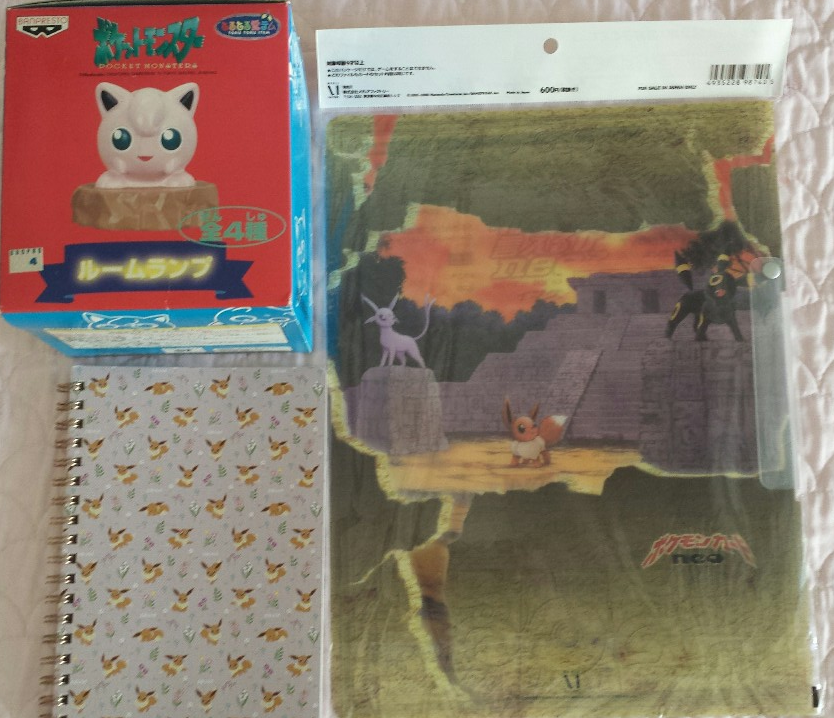 Eevee notebook: $10.50
Pokemon Neo Card file (6 cards included): $18.50 shipped (more pictures here: http://pkmncollectors.livejournal.com/14623364.html. Only one remaining).
Jigglypuff "room lamp": $14.50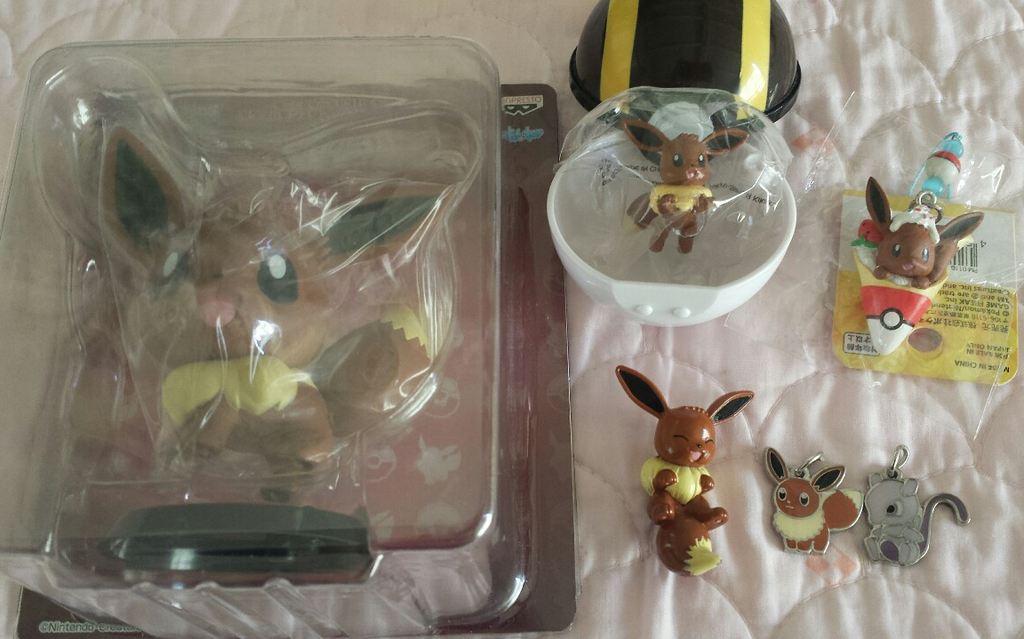 Eevee lottery prize figure: $10
Eevee clipping figure (tip of tail has been chipped): $4.50
Eevee Chupa figure w/ ultraball: $6.50
Pokedoll charms: ($8.50 each)
Eevee Tokyo crepe charm: $7.50

Freebies w/ purchase: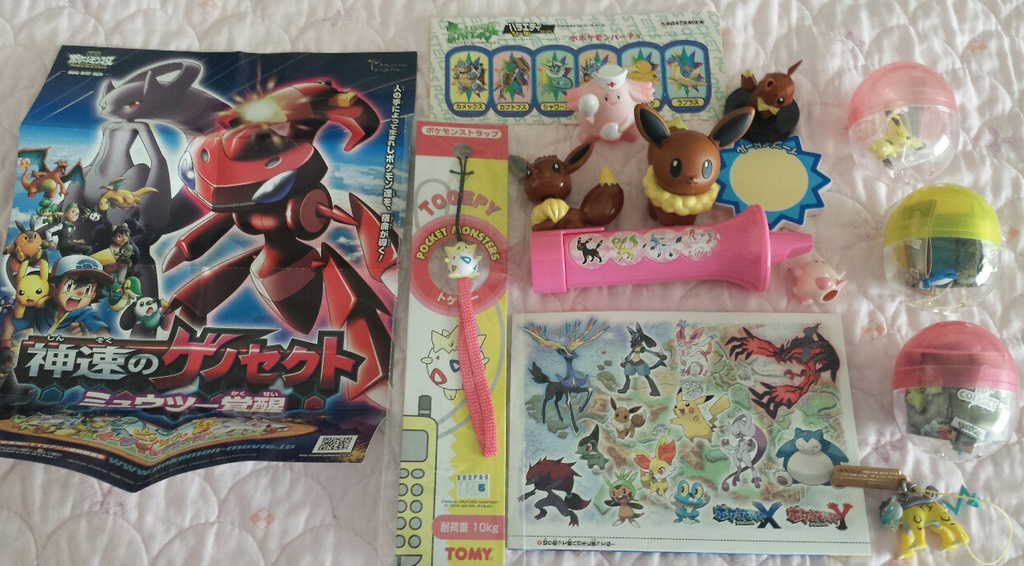 Taken: NFC eevee figure.

Thank you for your time!